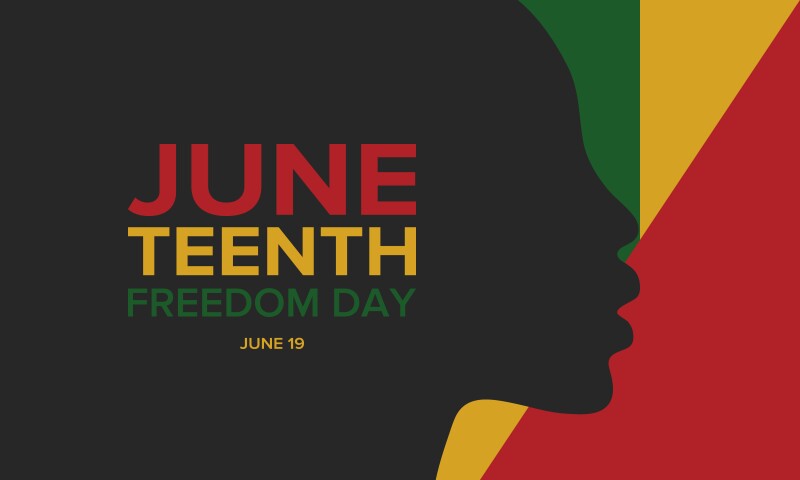 Perhaps this is the first time you have heard about Juneteenth, or maybe your family has been celebrating for years. Either way, this year the historic holiday will undoubtedly take on a new meaning for many as protests and calls for justice continue to ring out in the streets across all 50 states.
So, what is Juneteenth? The holiday -- observed annually on June 19 -- marks the ending of legal slavery in the United States. Although Abraham Lincoln issued his preliminary Emancipation Proclamation Order on September 22,1862, it wasn't until June 19, 1865 when Union general Gordon Granger read the following federal orders in Galveston, that enslaved people in Texas learned of their new freedoms:

"The people of Texas are informed that, in accordance with a proclamation from the Executive of the United States, all slaves are free. This involves an absolute equality of personal rights and rights of property between former masters and slaves, and the connection heretofore existing between them becomes that between employer and hired labor. The freedmen are advised to remain quietly at their present homes and work for wages. They are informed that they will not be allowed to collect at military posts and that they will not be supported in idleness either there or elsewhere." —General Orders, Number 3; Headquarters District of Texas, Galveston, June 19, 1865
The first documented Juneteenth gatherings were held at Texas churches in 1866, and the holiday spread throughout Southern states and eventually across major cities throughout the country.
As Jasmine Bradshaw of the First Name Basis, a podcast about inclusive parenting, said on a recent episode, "Of course Juneteenth is a time for celebration, but it's also a time to acknowledge the tragedy that is enslavement and chattel slavery here in the United States."
"Why should we celebrate this holiday," she goes on to question. "This is an opportunity for us as a nation to reflect on how we can better live up to our values of life, liberty and the pursuit of happiness."
We spoke with two AARP volunteers about what the holiday means to them, and what they hope people will keep in mind as they set out to celebrate this year. Read their stories below:


Lessie Forte, a longtime San Diego volunteer who grew up in Marshall, Texas.

AARP: What does Juneteenth Mean to You?

Forte: When I was growing up, Juneteenth was a celebration that we all looked forward to. My parents would discuss the story with my brothers and sister often until the beginning of integration. We had a clear understanding of how we belonged in our community. You had rules and regulation in order to live safe in the community.

We didn't have a lot, but I can remember my mother and all the people in my neighborhood preparing for our special holiday. There would be music and dancing. Most of all the good food especially BBQ and "poly pop". The children look forward to sweet mixed drink known as "poly pop". We did not have all the sodas available on the shelves like today. There would be parades with cars and wagons decorated. In Texas it became a partial holiday. Juneteenth brings back many memories of family and friends.

AARP: What do you want people to know about Juneteenth?

Forte: Attending an all Black public school and college, we were taught our history. With everything that's going on today, I challenge people all over the world to research our accomplishments before and after June 19 and determine why we were celebrating Juneteenth. Before June 19, it was free labor. After June 19, we believe that we were free. We can celebrate on June 19 now but we are not totally free Americans.

Educate yourself by reading "The Constitution of the United States" and try to understand the 13th Amendment, because that's the basis for the Juneteenth holiday. It also should be taught in the public schools. If people [only] know that much, it's up to each to learn more. You can be considered free and you're still a slave if you're not treated equally. To me the amendment doesn't mean too much of anything because what it was supposed to mean has not been completely accomplished.

The goal will be accomplished when Black children receive equal education. Also, when Black people receive equal employment opportunity, health care, fair housing, equal pay and everything we need. Then there will be freedom, when all of Americans can come together and celebrate Juneteenth.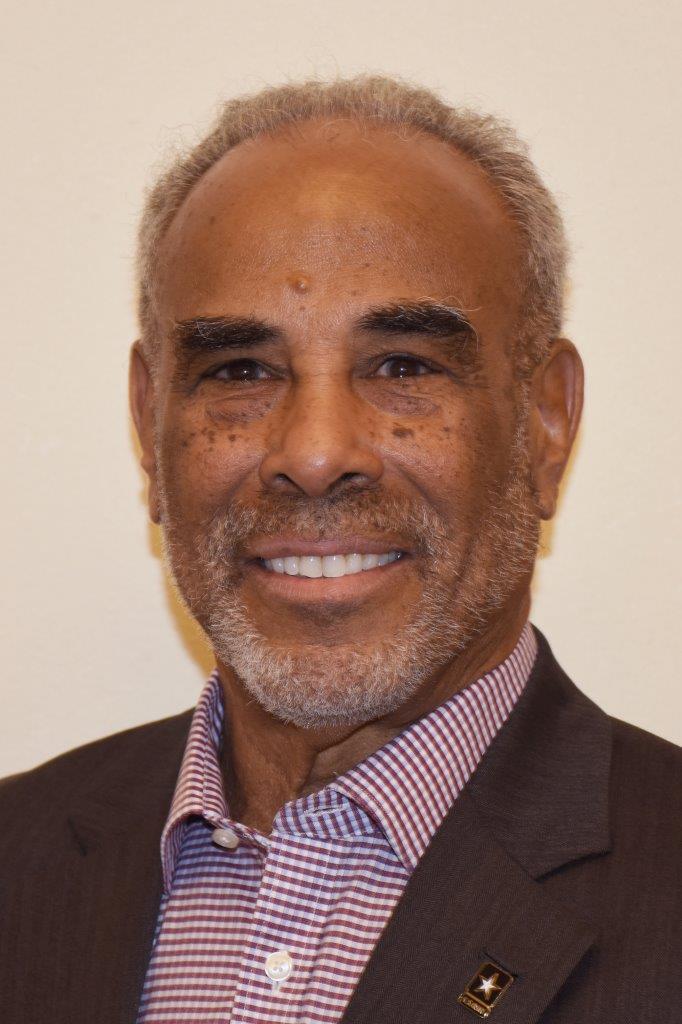 Michael Dolphin, AARP California Executive Council Member and a longtime Los Angeles resident with family roots in Arkansas

AARP: What does Juneteenth mean to you?

Dolphin: On one hand, what it means to me is I've known about it since I was a child, but I kind of think I knew of it without any depth. It has always been a day to celebrate because it represented freedom, but to me it was always incomplete because I knew that it wasn't entirely true, much like we're seeing now. It was a piece of paper, but we weren't really emancipated. We weren't slaves anymore -- we were still connected to a system. As much as I participated in the celebrations, my being wasn't in it.

But, I also have always felt that we as a modern society never really attached the importance to it that it did to people of that time. I can't even begin to imagine how important it was in 1865. I can't fathom it. I can imagine this is probably for Black people at that time the most important thing that ever happened to them in America. The joyousness, the sense of relief just had to be overwhelming and I think that maybe people didn't even go to sleep that night. They probably just sat there and were so overcome by the importance of it.


AARP: What do you want people to keep in mind when they celebrate Juneteenth this year?

Dolphin: I would want people to know what the day was like on June 18th, the day before June 19th, because that's the only way you're really going to understand the impact -- to know what it was like before. Just what Juneteenth did for Black Americans changed their whole expectation level of what their future looked like. On June 18th, probably 99.9% of enslaved Americans hadn't thought of owning their own land or charting their own destiny because they were so used to having their future overseen and dependent on someone else.

I would guess that Juneteenth was probably the first real glimpse of freedom that Black people, as a whole, had ever seen, and the expectation levels probably went out the window of what they would look like. Obviously, they knew it was going to be tough -- their circumstances didn't change overnight -- but their future changed overnight.

I would want those who celebrate to really have some understanding of what that meant to Blacks in America. The real truth is to believe that you have a future and is probably the most incredible gift that you can ever have. For that group of people to honestly believe it was incredible. Somewhere along the line, we've lost that.

On June 19, 1863 I can't believe that anybody saw anything but a future. I don't think they thought it was going to be easy, but they at least saw a future. We still need to do it too. We need to be in a place where we see it continuously.