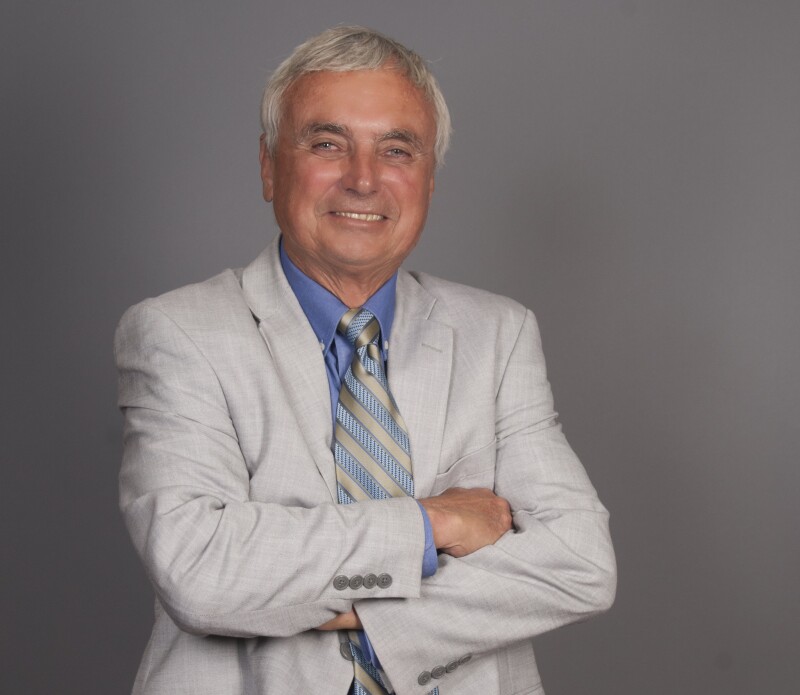 AARP California volunteer Bob Prath lives and breathes community engagement. With thousands of volunteer hours under his belt, Bob has made an indelible mark in his adopted hometown of San Diego, not to mention California and the rest of the country.



Many of Bob's volunteer hours were spent as AARP's appointed representative on California's statewide Zero Fatalities Task Force, which was created in 2019 to address the fast-rising deaths and injuries among older adults who walk and bike in their neighborhoods. The state legislation creating the Task Force—Assembly Bill 2363, authored by Assemblymember Laura Friedman of Glendale—asked representatives like Bob to focus primarily on the role that vehicle speed plays in causing these deaths and injuries to occur.



The Task Force recently released its final report, outlining several recommendations. Currently, California cities have little flexibility over decreasing speed limits on their local roads. This is largely due to 1960s-era state mandate known as the "85th Percentile Rule", which dictates that speed limits be set at 85% of the average speed that is observed during a traffic study. There is little accounting of other factors that AARP, fifty years later, would think are essential to consider, such as pedestrian or cyclist usage or proximity to schools, shopping districts, or senior centers.



Bob and the other Task Force members came to the consensus that the 85th[MN1] Percentile Rule must be updated. The specific recommendations include lowering speed limits on high-injury streets, and redesigning streets to safely accommodate drivers, pedestrians, and cyclists alike. These recommendations are now being taken up by the California State Legislature.



We had a chance to sit down with Bob recently and talk about his yearlong experience serving on the Zero Fatalities Task Force, and what it was like to see his work lead to possible changes in the way we ensure our streets are safe for people of all ages and abilities.



Why is transportation work, like the Zero Fatalities Task Force, so important to you? Why should it be important for all Californians?

Seeing pedestrian and biking crashes increase over the last few years, I cannot abide by the cultural position of some that "these things are just inevitable". It's important to take action together to ensure safe walking and biking are the new norm. To find out just how important this issue should be to all, we only need to ask the increasing number of families suddenly and tragically victimized by a pedestrian or biking crash.



When AARP was asked to recommend someone to serve on the Task Force, you were the obvious first choice given your leadership in AARP's Livable Communities work. Can you tell us a little more about your accomplishments with that work? And how it relates to the Task Force?

As part of our Livable Communities' work throughout the state, we have worked with communities on conducting walk audits, inspiring safer intersection design, and implementing engineering designs to slow traffic on high injury streets. All these efforts took teamwork and common purpose. On the Task Force I sensed the same sense of common purpose—that pedestrians and bikers need to be given equal consideration to motorists in the design and function of our roads.



You attended all three of the Task Force meetings, which were all-day events held in Sacramento. What were your top highlights?

The myth that cars should move as fast as possible with no consideration for anybody else on or around the roadway is being increasingly challenged. We saw clear evidence, supported by an abundance of statistics, that fatalities and injuries increase directly with traffic speed. While who uses our roads and what is around them has evolved, our motorist centric law has remained static. Communities need much greater flexibility to lower vehicle speed limits through updated speed-limit-setting procedures and expansion of special low speed limits for high injury networks.



The Task Force had several representatives from various interest groups—cities like Los Angeles and San Francisco, the AAA, and even the California Highway Patrol. What was it like to work with this diverse set of groups?

It was an incredibly rich learning and participatory process. The Task Force included a wide array of high level expertise, rich portions of folks with on-street experience, and diverse organizations with unique views on urban and rural mobility. It was most interesting and gratifying to observe and be a part of the task force as it moved from form to storm to perform.



How do you feel about the report that was produced as a result of the Task Force? Do you agree with its recommendations?

From a Livable Communities viewpoint, the findings and recommendations meet AARP's high expectations. The report agrees with and pushes for progress on AARP CA's own findings as we work with our Age-Friendly communities and Vision Zero coalitions across the state.



If you're interested in joining volunteers like Bob in advocating for safer streets, we invite you to get involved! Please email David Azevedo at dazevedo@aarp.org to learn more.