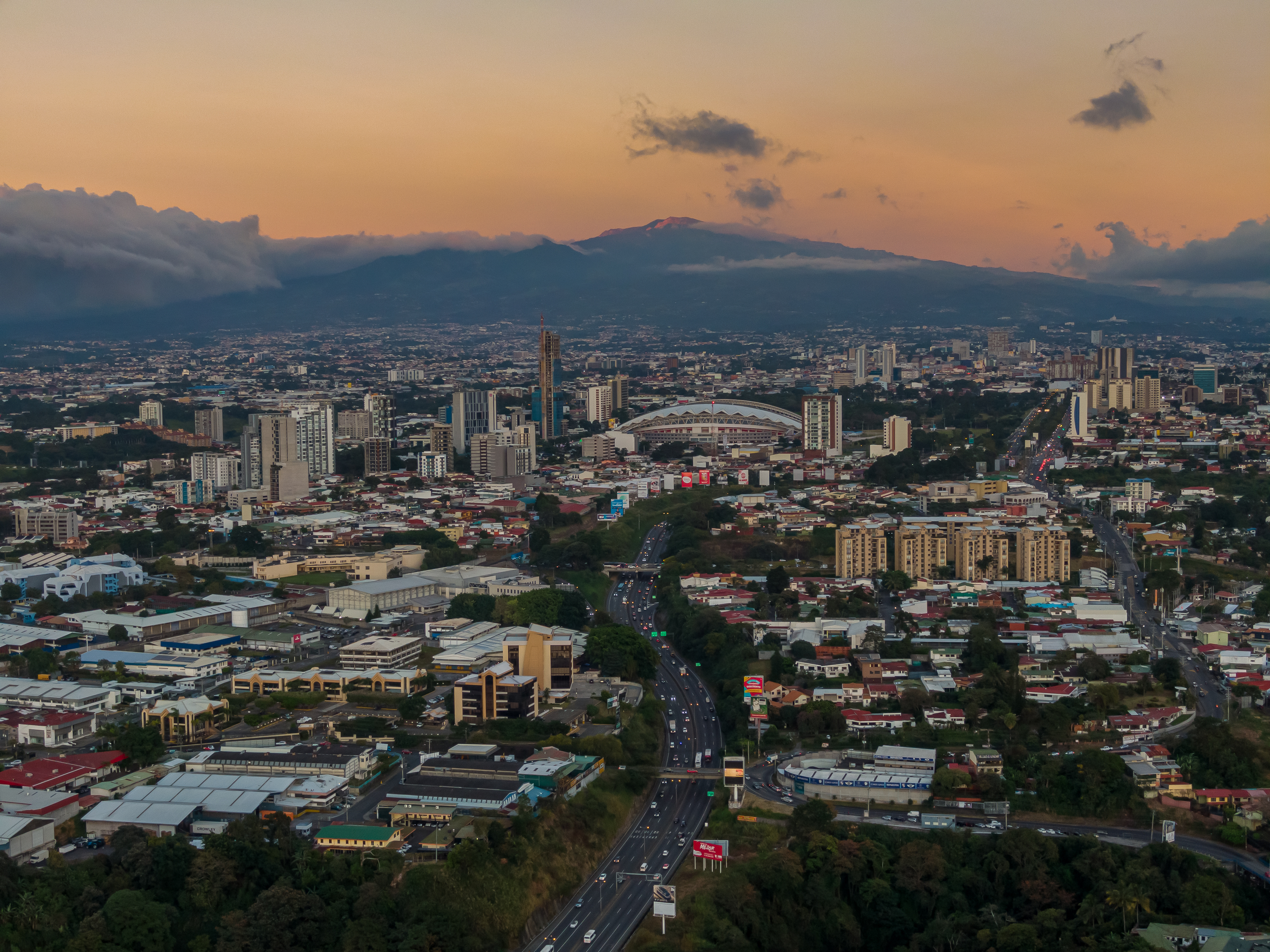 Santa Clara County Supervisor Cindy Chavez and San Jose City Councilmember Matt Mahan are vying to become San Jose's next mayor, and the Nov. 8 runoff election will decide who replaces Mayor Sam Liccardo, who cannot run for reelection because of term limits.

AARP California spoke with the candidates to hear where they stand on key issues for 50-plus voters. Here's what they had to say:


1. As mayor, how will you make the city a safer place for pedestrians, cyclists and motorists?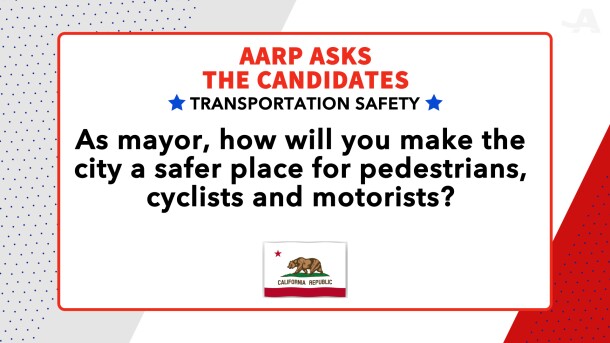 Transportation Safety
Chavez: So, let me start by saying, you probably know that Santa Clara County was one of the first counties in the country to become an age-friendly county. In fact, I think we were the first. And what that meant was that every city in Santa Clara County had to come up with a plan to make it easier for people, especially older people, to be able to move around the community. Because of that, there's been a special emphasis on those things that we can do to improve public safety, especially when walking. We know it's a healthy thing for people to do, and we want people out there walking. One of the most important things we can do here in San Jose is making sure that we invest again in our police officers, because one of the things we don't do very much anymore is actually enforce the law. We used to have 45 people who worked on traffic and safety. Now we only have 15. So, one of my highest priorities is going to be to make sure we do that. And second, I just wanna make a plug for all-inclusive playgrounds, which again, the county's led on, because that's a place that everybody, no matter your mobility can gather, play and enjoy each other. Thank you for the question.

Mahan: We're heading in the wrong direction on pedestrian safety with tragic consequences. There are three main things I'll focus on as mayor to reverse this disturbing trend. The first is increasing staffing in our police department and specifically our traffic enforcement unit, which was decimated by the Great Recession. I wanna see officers out on patrol, out in our neighborhoods, in commercial districts, enforcing our traffic laws and reminding the public to be safe behind the wheel. Second, we will embrace technological solutions — from license plate readers to low-tech solutions like improved lighting in dangerous intersections that have become hot spots for speeding and hit-and-run activity. And then finally, I will use the megaphone that the mayor's office has to increase public awareness. Many drivers have become complacent, particularly during COVID. Many pedestrians don't realize the dangers, and we need to do more to raise awareness and ensure that everybody, whether drivers or out walking around our streets, are being as safe as possible.


2. As mayor, what is your plan to address housing affordability in the city?
Affordable Housing
Mahan: Our housing shortage is the greatest crisis we face as a community. Over the last decade, our economy has created six jobs for every one home we've built, which is pushing people to the brink economically, increasing displacement and homelessness in our community. In the short run, as mayor I will fight to protect those who are in housing and keep them there with anti-eviction laws, short-term cash assistance, rapid rehousing strategies. But in the long run, the only sustainable solution to this crisis is to build more housing for our growing economy and our growing population. And we have to do that responsibly in places like downtown and near transit. As mayor, I'll fight for new sources of affordable housing so that we can build affordable housing for everyone who needs it. And I will work to streamline permitting, simplify fees and make San Jose a city that welcomes investment in housing, particularly where we have the infrastructure to sustain it.

Chavez: Thank you so much AARP for asking the questions and being advocates for so many in our community. Let me start by saying that affordable housing is pinching everybody. But I do agree that seniors are incredibly impacted for lots of reasons. One is making sure that seniors have a place that they can live. Two, making sure that their caregivers have a place to live. So, we have a lot of work ahead of us. So, what are we gonna do about it? There are three things. One, we're gonna build more housing and we're gonna do it faster. That's incredibly important. San Jose's had a 25 perfect drop in the amount of housing they're building. So that's number one. Number two, because of you, we passed a bond called Measure A. And Measure A is building housing along all the affordability continuum for very-low and extremely low, low-income and moderate-income people. And we're working as fast as we can to make sure we get that in the ground. And three, making sure we're using things like shared housing. Because we know that when seniors are together, they feel safer, and we wanna make sure there are lots of opportunities for that.


3. As mayor, how will you include older adults in your plans to provide affordable high-speed internet access and digital literacy to the community?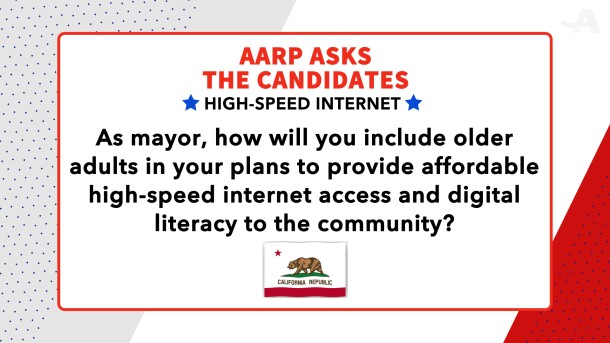 High-Speed Internet
Chavez: So, digital literacy is so critical to so many people in our community, but particularly seniors. And I think one of the things we learned during COVID is that we'd done such a good job explaining to seniors how not to get tricked online, that we actually made them a little fearful about using laptops and all of that. And many people in our community don't have access to broadband, which then meant they needed a hot spot. So, what are we doing now and what can be done? So, San Jose, as you know, has a digital inclusion program, which I think is one that we want to continue to invest in. As a county, the county and the city have to work more closely together. The county's just applied for a grant — a $2 million grant — to allow us to make sure that folks have access to laptops, hot spots and, most importantly, the education it takes to be able to use all of those digital tools safely and make sure they can connect with family and friends. I think this is one of the most important things we can be offering to our seniors in our community, and we'll stay on it.

Mahan: As the chair of the Smart Cities Committee at City Hall, I've worked closely with Mayor Liccardo — who's endorsed my candidacy — to expand high-bandwidth internet access to residents who currently lack it. And we still have more work to do. Our primary focus has been on partnering with school districts and our library system to expand community Wi-Fi. We are midway through a plan that will ultimately help 300,000 people in San Jose connect to high-bandwidth internet, but we want to go farther. As mayor, I'll work with private-sector partners to expand those community Wi-Fi networks and ensure that each of our libraries has hot-spot devices that any resident can check out to take high-bandwidth internet home. It's essential for being able to access information, medication and health advice, and stay connected with loved ones. And I am committed to ensuring that every San Josean has access to high-bandwidth internet.


Also of Interest: