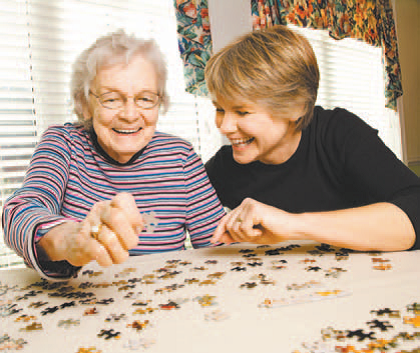 Can a healthy lifestyle protect memory in older adults? We are in a race against time to answer this question as the number of older Americans who experience memory problems continues to increase everyday. U.S. POINTER is a national study funded by the Alzheimer's Association® and of which UC Davis is a site, testing whether two different healthy lifestyle programs can protect brain health. Joining U.S. POINTER is your chance to help us find a way to prevent memory loss in Americans.

U.S. POINTER will enroll 2,000 volunteers in five regions across the country. Eligible participants include people who:


Are 60-79 years old
Are not regular exercisers (generally less than 3 times per week)
May have other risks for memory loss in the future such as a family history of memory problems or slightly high blood pressure, cholesterol or blood sugar
Benefits of participating include:


Regular lifestyle coaching to improve health
A physical exam
2 blood draws and memory checkups per year
Blood tests will check your cholesterol, blood sugar, and general health. A clinician will review all of your results with you at the end of the study. If trial results are positive, an accessible and sustainable community-based lifestyle program for brain health will have been identified and developed through U.S. POINTER. Volunteer for yourself...Volunteer for your family...Volunteer to protect brain health...We need your help.

If you are interested in learning more about U.S.POINTER, visit bit.ly/JoinUSPOINTERNorCal or call 916.734.0121; or email pointerstudy@ucdavis.edu. Participants will be compensated for their time.