This important law benefits family caregivers in NJ and their loved ones. Find out how to request a free wallet card. Also, learn about NJ Municipal Earned Sick Days Laws!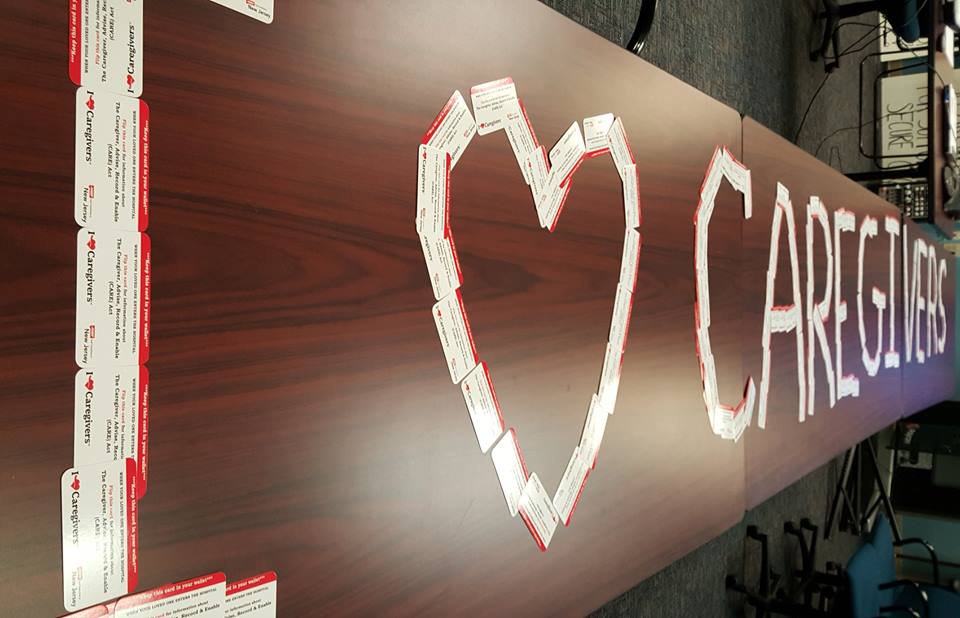 Over 1.7 million New Jersey residents are caring for an aging parent or loved one, helping them to live independently in their own homes. These family caregivers have a huge responsibility, and The Caregiver Advise, Record, Enable (CARE) Act takes some common sense steps that will make a world of difference to them. That's why AARP supported the adoption of this law to better support family caregivers as they safely help New Jersey seniors and loved ones stay at home. The law was implemented in NJ on May 11, 2015.

What is The CARE Act?

This law features three important provisions:

The name of the family caregiver is recorded when a loved one is admitted into a hospital or rehabilitation facility;
The family caregiver is notified if the loved one is to be discharged to another facility or back home; and,
The facility must provide an explanation and live instruction of the medical tasks – such as medication management, injections, wound care, and transfers – that the family caregiver will perform at home.
AARP has developed a handy and informative wallet card that provides you with convenient access to reminders of these benefits above. Send your mailing address to us at aarpnj@aarp.org or call 1-877-926-8300 to get your FREE card sent out right away (and feel free to request one for a friend!). This card is available in English and Spanish, so please specify which language you prefer .

Fellow family caregivers, remember, you're not alone.

Municipal Earned Sick Days Laws in NJ – learn where here!

Caregiving for a loved one is not easy, and not having sick time leave at work to be able to take a loved one to the Doctors or to take care of yourself when you are ill, is even harder.

In NJ, some 1.2 million workers do not earn paid sick days. But there is good news for several municipalities – twelve NJ cities have passed an earned sick day law that will provide a basic number of paid sick days that workers can take to recover from their own illness or care for a sick family member. This applies to private sector workers in the cities of Bloomfield, East Orange, Elizabeth, Irvington, Jersey City, Montclair, New Brunswick, Newark, Passaic, Paterson, Plainfield and Trenton.

Visit http://www.njtimetocare.com/municipal for more information!



Click here to learn from one family how the CARE Act is working for them: https://www.facebook.com/AARPNJ/videos/10154050911066788/