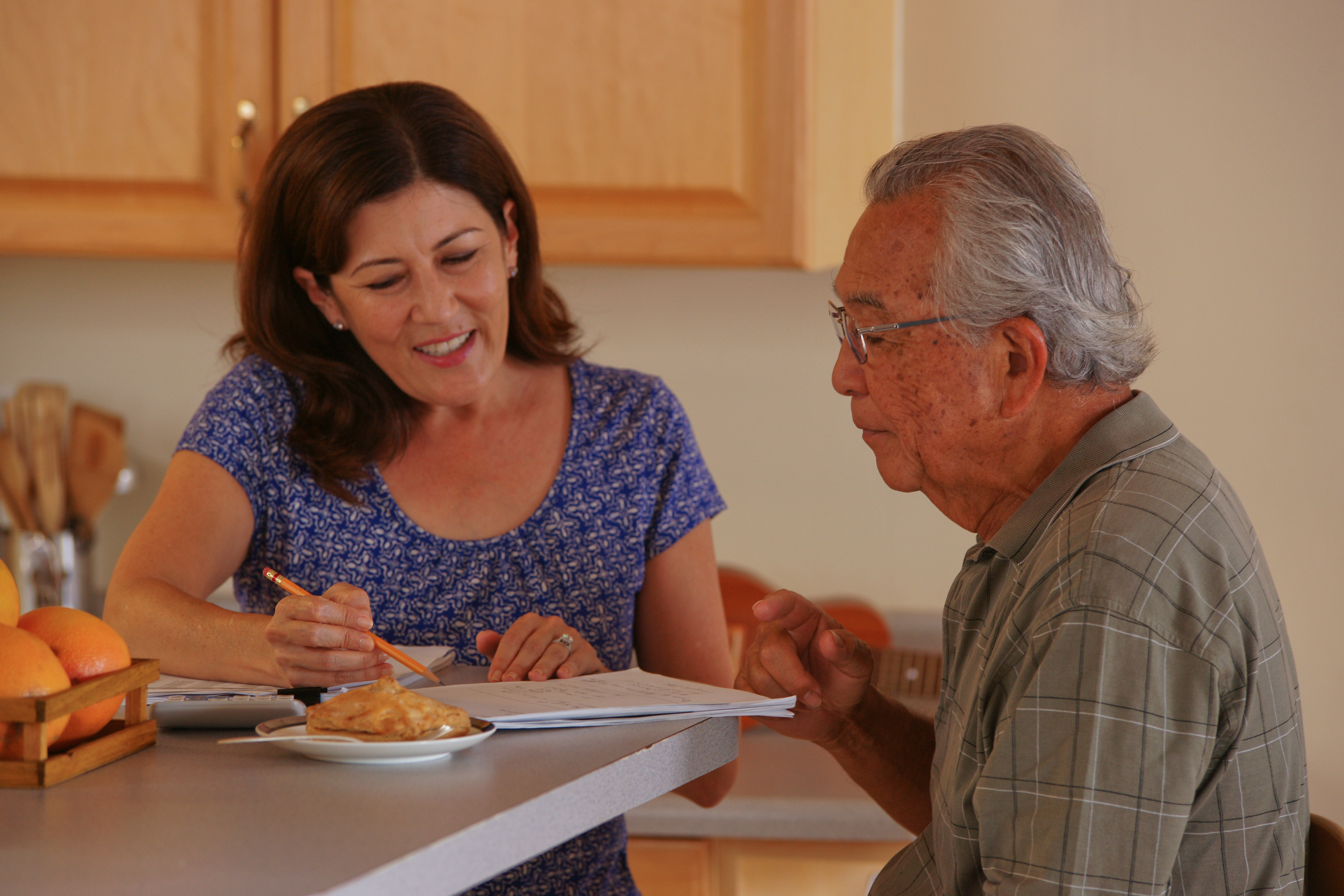 It's been said that if you aren't currently a caregiver, you either have been or will be one. For the estimated 247,000 people in Hawaii who care for aging loved ones throughout the year, it's already true. Many caregivers don't think of themselves as caregivers. They're sons and daughters just doing what families do – but many feel isolated and don't know where to turn.

AARP Hawaii and its partners are offering free events on Maui and Oahu for family caregivers looking to discuss the challenges they face and learn more about available community resources. The events are part of an ongoing effort to call attention to the valuable contributions caregivers make and support their ability to care for their loved ones at home.

Co-sponsored by the Maui County Office on Aging and Hale Mahaolu, two identical Maui workshops will be held on Tuesday, July 21 at the Maui Arts and Cultural Center in Kahului from 9:30 - 11:30 a.m. and from 5:30 - 7:30 p.m. Co-sponsored by Catholic Charities Hawaii, the Oahu workshop will be held on Saturday, July 25 (8:30 a.m. - noon) at Catholic Charities Hawaii.

The workshops feature presentations by two distinguished experts:

The Organized Caregiver – by Amy Goyer, author of AARP's Juggling Work and Caregiving, and an aging and families expert specializing in caregiving, grandparenting, and intergenerational issues. Session Description: Caregiving can be overwhelming with so many details to keep track of. In this workshop you'll learn how to streamline the caregiving process to free up time for you. Get practical tips for managing your time and creating systems that work. Learn how to gather, store and update key documents and information as well as how to use technology to get organized, access, and share information with your caregiving team.

Pathways to Love, Leadership and Living While Caring for Elders – by Lyla Berg, author, professional speaker, resiliency coach and entrepreneur who helps organizations and individuals achieve their goals through creative leadership strategies, collaboration, communication, and Aloha. Session Description: Many people feel imprisoned by the daily tasks of giving care, their own expectations, and the expectations of others. But caring for ohana is part of life's journey, and our experience depends on our approach. Learn ways to navigate through life's complexities, turn frustration into fascination, and handle conflicts with grace.

For more information, tools and resources for family caregivers visit AARP's Caregiving Resource Center.