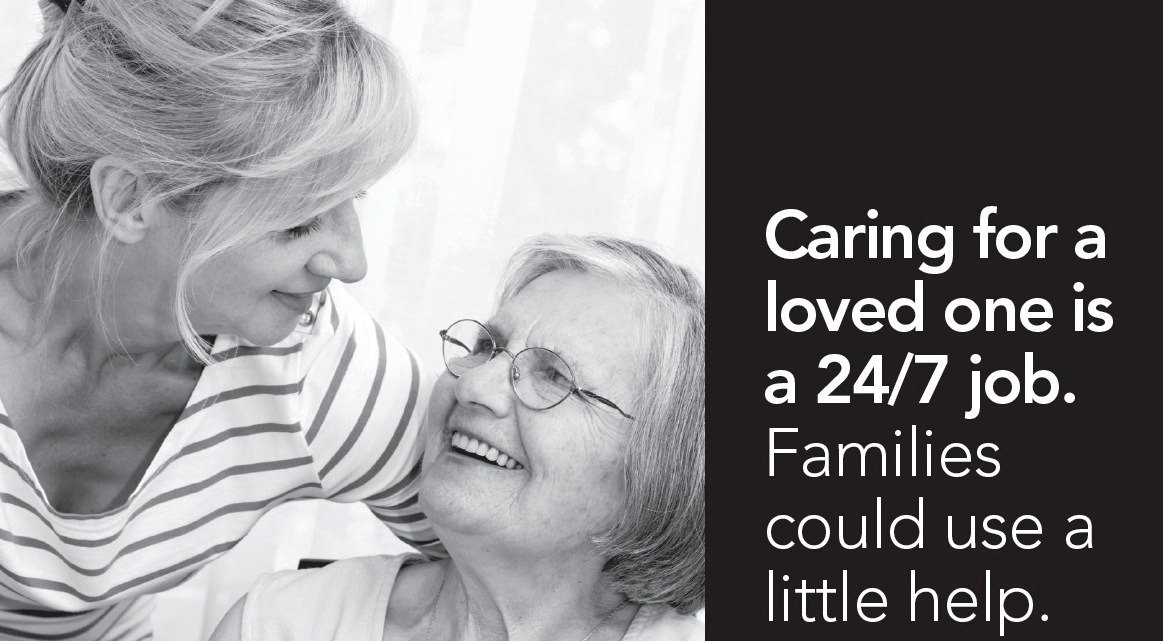 Caregiving is a tough job. In fact, for many caregivers it's a tough "second" job, as over 70% of New Jersey caregivers are also working. As a result, caregivers often face a long list of challenges that make their day-to-day job that much harder. These challenges range from having to be extremely creative when managing time in order to meet a number of competing demands, to juggling finances in order meet the financial commitment that comes along with caregiving, to dealing with the physical and mental stress that can come from giving your absolute all to the job 24 hours a day, 7 days a week. Remember, there are no holidays for caregivers.



AARP has compiled a list of resources below that may be able to help with some of the challenges above. Please consider taking advantage of these resources. You owe it to yourself to take the best care of yourself while you are taking such good care of your loved ones.



Here are a number of resources that are available to help you right NOW:



AARP Caregiving Resource Center

AARP is here to help caregivers with the tools, information and support they need to care for their loved one and themselves. The AARP Caregiving Resource Center provides an easy way to join an online community of caregivers, learn about local services, and connect with others who understand what you're going through Check out www.aarp.org/caregiving for opportunities to find the tools you need to help care for yourself and the ones you love.



Local Caregiving Resources


NJ Office of the Ombudsman for the Institutionalized Elderly

http://www.nj.gov/ooie/

(609) 826-5090

A program that seeks the protection of health, safety, welfare, and civil and human rights of older individuals.



Caregivers of New Jersey

http://njcaregivers.org/

(877) 265-6360
Provides information on caregiving issues and has a support coordination team of those living in developmental centers.



Aging & Disability Resource Center

http://adrcnj.org/site/1/home.aspx

1-877-222-3737

Information on long term services and supports for persons of all incomes.



National Caregiving Resources


Eldercare Locator

www.eldercare.gov

800-677-1116

Connects caregivers to local services and resources for older adults and adults with disabilities across the United States.



National Family Caregivers Association

www.caregiveraction.org

Information and education for family caregivers; includes the Caregiver Community Action Network, a volunteer support network in over 40 states.



Veterans Administration

www.caregiver.va.gov

855-260-3274

Support and services for families caring for veterans. Maintains a VA caregiver support line.