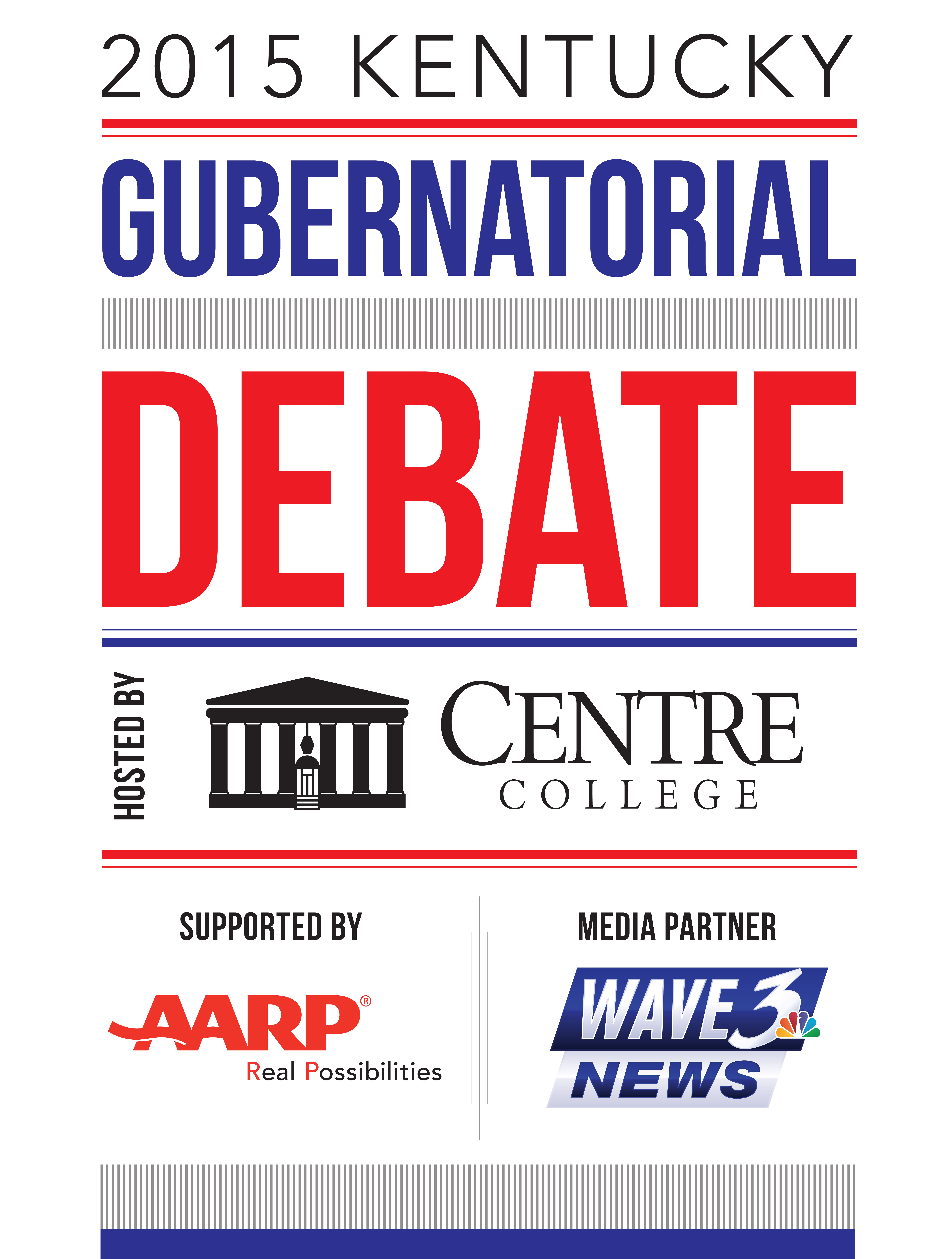 With the result of Republican gubernatorial primary election still in flux, AARP Kentucky, alongside Center College and WAVE3, has extended invitations to Attorney General Jack Conway and his two potential Republican opponents, Louisville businessman Matt Bevin and Agriculture Commissioner James R. Comer, to participate in a gubernatorial debate on Tuesday, Oct. 6.

Matt Bevin has accepted.

The hour-long event would be broadcast live across the Commonwealth on both television and radio stations by media partner WAVE 3 News. Scott Reynolds, news anchor for WAVE 3, has been selected to act as moderator.

"Kentuckians went to the polls on Nov. 4, 2014, without the benefit of having heard from their U.S. Senate candidates in any live debates," said Centre President John A. Roush. "We expect that won't be the case in 2015 when our citizens are asked to vote for their next governor."

AARP Kentucky State Director Ron Bridges echoed this sentiment. "Not only do we sincerely hope that the candidates accept our invitation; we strongly urge them to do so," Bridges said. "Our constituents and all Kentuckians want to know where the candidates stand on issues crucial to family caregivers and financial security."

As the largest membership organization serving 50-plus Americans and some half million Kentuckians, it simply makes sense for AARP to support this Gubernatorial Debate.

AARP is proud to join Centre College and WAVE3 TV. This partnership offers the experience needed for a debate of this importance and provides extensive reach for all Kentuckians.

AARP has a 29-year commitment to non-partisan Voter Engagement as a public service for all Americans by helping provide unfiltered information about where the candidates stand on the issues, particularly those focused on family caregivers and financial security. AARP's focus is providing voters with balanced information on where the candidates stand so they can make their own decisions on Election Day.