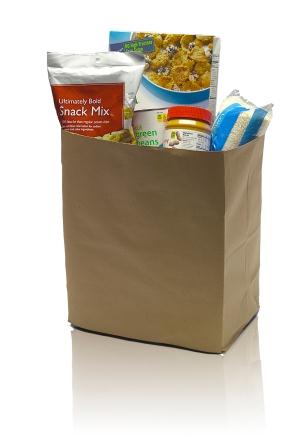 Feeding America announced today that it received a $500,000 grant from AARP Foundation in support of its Senior Grocery Program. The new grant from AARP Foundation will provide 10 Feeding America member food banks, including the Chattanooga Area Food Bank in Tennessee, with a $40,000 grant to start or expand its Senior Grocery Program. The program provides low-income older adults who are at risk of hunger access to nutritious food, including fresh produce, which they can easily prepare and consume at home.

AARP Tennessee volunteers and staff will present the $40,000 check to Chattanooga Area Food Bank officials on May 31.

The food provided through the Senior Grocery Program complements the shelf stable food eligible older Americans receive through the Commodity Supplemental Food Program (CSFP), a federal program that includes people older than 60. Also, the Senior Grocery Program helps address the growing food needs of older Americans not served through the U.S. government feeding program.

In fiscal 2011, Feeding America provided more than 35 million meals through its Senior Grocery Program. To help to continue to put food on the table for millions of older adults, Feeding America has set a goal to serve more than 44 million meals through this program, an increase of 25 percent, by fiscal 2018.

"AARP Foundation's $500,000 grant to Feeding America helps bolster the continued efforts of both of our organizations in the fight against older adult hunger," said AARP Foundation President Jo Ann Jenkins. "By aligning with an organization that has a proven track record in hunger relief, we are able to multiply our work with local organizations nationwide to reach more people and make resources go further."

AARP Foundation has provided Feeding America with an estimated total of $700,000 in grants in 2012 and 2013. AARP Foundation is the first national funder to support grants for Feeding America's Senior Grocery Program, and the relationship with the Foundation is critical in helping the nation's leading hunger-relief organization expand this program across its network.

"We are very excited to work with AARP Foundation on this innovative project and look forward to exploring additional opportunities to help address the unique needs of older Americans. It is estimated that nearly 9 million people over the age of 50 and 4 million over the age of 60 in our nation live at risk of hunger, and many seniors have trouble making ends meet on fixed incomes. By providing easy access to fresh produce and nutritious food we can help older adults get the food they need," said Bob Aiken, president and CEO of Feeding America.

The new grant from AARP Foundation will encompass:

Providing 10 Feeding America member food banks with a $40,000 grant to start or expand a Senior Grocery Program;
Funding to work intensely with these grantees and additional member food banks to build their capacity to better serve older adults;
Convening in partnership with the Feeding America grantee food banks for two days of training and peer learning in June; and
Creating nutrition guidance for food banks to use when sourcing items for their Senior Grocery Program.
The following grantees were awarded the funding for their Senior Grocery Program:



Chattanooga Area Food Bank Chattanooga TN Start-up program

East Texas Food Bank Tyler TX Program expansion

Food Bank for New York City New York NY Start-up program

Food Bank of Eastern Michigan Flint MI Program expansion

Foodbank of Santa Barbara Santa Barbara CA Program expansion

Food Finders Food Bank, Inc. Lafayette IN Start-up program

FOOD for Lane County Eugene OR Start-up program

Inter-Faith Food Shuttle Raleigh NC Program expansion

Lowcountry Food Bank Charleston SC Start-up program

South Plains Food Bank Lubbock TX Program expansion



# # #
For more information about AARP Tennessee, join our Facebook family or follow us on Twitter.

About AARP Foundation

AARP Foundation is working to win back opportunity for struggling Americans 50+ by being a force for change on the most serious issues they face today: housing, hunger, income and isolation. By coordinating responses to these issues on all four fronts at once, and supporting them with vigorous legal advocacy, the Foundation serves the unique needs of those 50+ while working with local organizations nationwide to reach more people, strengthen communities, work more efficiently and make resources go further. AARP Foundation is AARP's affiliated charity. Learn more at www.aarpfoundation.org.



About Feeding America

Feeding America provides low-income individuals and families with the fuel to survive and even thrive. As the nation's leading domestic hunger-relief charity, our network members supply food to more than 37 million Americans each year, including 14 million children and 3 million seniors. Serving the entire United States, more than 200 member food banks support 61,000 agencies that address hunger in all of its forms. For more information on how you can fight hunger in your community and across the country, visit http://www.feedingamerica.org. Find us on Facebook at facebook.com/FeedingAmerica or follow our news on Twitter at twitter.com/FeedingAmerica.