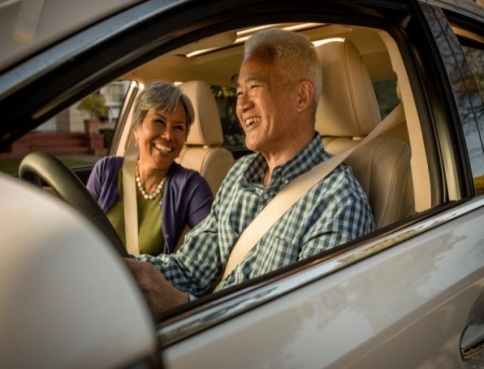 por Julie E. Lee

El Insurance Institute for Highway Safety (Instituto de Seguros para la Seguridad en las Carreteras) recientemente publicó noticias alentadoras: los conductores de 70 años de edad y mayores en la actualidad son menos propensos a involucrarse en colisiones automovilísticas que las generaciones anteriores. Si chocan, también son menos propensos a lesionarse gravemente o perder sus vidas. El instituto afirma que esto se debe a los automóviles más seguros e individuos más saludables.

Mantenerse saludable mental y físicamente es esencial en todos los aspectos de la vida. Lo mismo sucede con las habilidades de conducción. Afortunadamente, hay 5 costumbres fáciles que todos los conductores pueden incorporar en sus rutinas diarias para mantenerse alerta detrás del volante. Échale un vistazo a los consejos a continuación.



Ejercita tu cerebro. La variedad y el entrenamiento del cerebro todos los días pueden ayudar a los conductores a mantener habilidades cruciales tales como el tiempo de reacción, la resolución de problemas y la memoria. Según un estudio reciente financiado por el National Institute of Health (Instituto Nacional de la Salud), las personas que se someten a entrenamiento cognitivo para la memoria, razonamiento o velocidad de procesamiento sufren un 50% menos de accidentes automovilísticos que los del grupo de control. Puedes acceder a una variedad de actividades para mantener en forma el cerebro en http://brain.aarp.org.

Ejercita tu cuerpo. Todos sabemos que el ejercicio nos beneficia, pero ¿sabías que podría ayudarte a ser un mejor conductor? Según nuestros socios, The Hartford Center for Mature Market Excellence y MIT AgeLab, el ejercicio diario ayuda a mejorar las actividades relacionadas a la conducción, por ejemplo girar la cabeza y el cuerpo para mirar al retroceder y subir y bajarse del automóvil.

Mantente al tanto de las interacciones entre los medicamentos. Los medicamentos pueden interaccionar entre sí y mientras más medicinas tomemos, más alta es la probabilidad de que esto suceda. Algunas de estas interacciones podrían influir nuestras habilidades de conducción. Este recurso en internet te informará si los medicamentos y suplementos que tomas interaccionan entre sí, y cómo lo hacen. Recuerda que siempre debes consultar con tu médico sobre cualquier preocupación de salud.

Mantente al tanto de las normas de tránsito vigentes. Las leyes de tránsito cambian constantemente y varían según el estado. ¡Responde este cuestionario y comprueba cuánto sabes!

Duerme bien por las noches. Descansar lo suficiente es una parte clave de un estilo de vida saludable. Cuando estás cansado, te demoras más en reaccionar, tu juicio y visión podrían no encontrarse tan agudos, podrías distraerte y podrías tener problemas con el procesamiento de información.


Échale un vistazo al Driving Resource Center (Centro de recursos sobre conducción) de AARP Driver Safety para encontrar más recursos gratuitos y divertidos para mantenerte alerta detrás del volante. También podrías considerar tomar el curso AARP Smart Driver Course —emblemático de AARP Driver Safety y el primer y más amplio curso de actualización del país diseñado específicamente para conductores mayores—. El curso AARP Smart Driver Course está disponible en internet o en salón de clases, tanto en inglés como en español. En algunos estados, al completar el curso podrías cumplir los requisitos para recibir un descuento por varios años en la prima del seguro de tu vehículo.*

Para más información, visita www.aarp.org/safedriving o llama al 1-888-AARP-NOW (1-888-227-7669).

* El descuento en la prima del seguro no está disponible en todos los estados para las versiones del curso en aulas o por internet. Consulta con tu agente de seguros para obtener más detalles.

# # #

Julie E. Lee es vicepresidenta y directora nacional de AARP Driver Safety en el grupo de Educación y Difusión de AARP. Ella dirige el mayor curso de actualización para conductores en Estados Unidos diseñado para conductores de 50 años o más. Puedes contactarla por correo electrónico, en jelee@aarp.org .