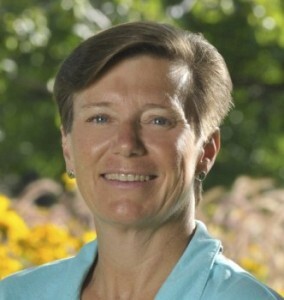 Blog by Jane Barton

Greetings one and all...

Welcome back to The Caregiver's Cairn - a sustaining and empowering guide for caregivers and care receivers. I hope you and yours have enjoyed a lovely month since my last posting. I invite you to pour a cup of coffee or hot tea, curl up in a cozy chair, and consider the following questions. Who is your family? Who can you count on at 3:00 a.m. to respond to your beck and call? And, who will you companion - without question - through the trials and tribulations of life?

Your answers obviously depend on your age, your lifestyle (married, single, divorced, widowed, partnered, etc.), AND your relationship with critters - animals of all shapes and sizes! In our home, four-legged, furry critters are essential family members. I can't imagine our home without dogs and cats. According to the ASPCA, 62% of all households have at least one pet. We tend to love our critters in the United States! And because we do, our critters are sometimes considered family members and treated as such. Consequently, caregiving becomes a concern and often a challenge (physically, emotionally, and financially) as we age together. So, we need to anticipate the needs of our aging critters and plan well. As they age, we will be called to care for them.

According to the American Pet Products Association, Americans spent over $13 billion in vet care in 2011 - up a dramatic 89% in the past ten years. Last fall, I learned that the considerations, options, and conversations related to the care of our critically ill dog, Bella, were not unlike those for human beings. The experience of caring for a critter is amazingly similar to that of caring for a person - and equally as challenging. One day our life was "normal," and the next day a dire diagnosis changed our family forever! It seemed surreal to be discussing blood transfusions, MRIs, pharmaceutical options, health insurance, palliative care, quality of life, and ultimately euthanasia for our beloved Bella. Once again, I was called to care for a family member whom I dearly loved. There was no question that I would care for Bella. Family is family.

As Bella's family, we assumed responsibility for her care. We considered the options carefully in light of the prognosis and ultimately decided on an aggressive plan of care. Having worked in hospice and palliative care for many years, I participated in many family conferences wherein clinical specialists counseled and advised families regarding all aspects of care. Professionally, I know this journey quite well. But when it is your loved one - your family - the journey is frightening, daunting, and uncertain.

For two months, our lives revolved around the constant care of Bella. I created a spreadsheet to track all of the drugs we were to administer - so afraid I would forget a pill or double dose. We prepared special food to entice Bella to eat. Because her belly had been shaved for some testing, we bought Bella a new fleece sweater to keep her warm when outdoors. Our emotions ebbed and flowed based on the results of periodic blood tests - the bellwether of her medical condition. This was SUCH familiar territory - reminiscent of the path I walked with my mom, my dad, and my godmother. Familiar, but nonetheless different. Caregiving became an all consuming role.

Experience may be the best teacher, but most days I felt inadequate when caring for Bella. Even with all of my professional training and my caregiving experience, I couldn't change the reality that Bella continued to decline. Ultimately, Bella was our best teacher. She possessed the courage and the wisdom to realize when enough was enough - and she let us know. We were grateful for her "message" and devastated by her death. As a family, we completed our journey with Bella and fulfilled our commitment to care.

I share this very personal story with you today in the hope that you will intentionally consider how you plan to care for your aging critters. It is not unlike the plans we envision for our parents, spouse, partners, friends, and/or children. As we age, we will all need care. Caregiving is challenging enough under the best of circumstances. Caregiving in the midst of a crisis is even harder. So investigate the advisability of pet insurance, talk to your vet about hospice and palliative care for your critter when the time comes, and understand the options of care and the associated costs. Caring for your aging critters will require commitment, courage, and compassion. Personally, I believe it is what we are called to do - who we are called to be - as companions to our beloved critters.

Thanks so much for stopping by today. I invite you to share your perspective on the caregiving journey. Make suggestions. Pose questions. Provide resources. Share your story. Coming together and sharing, we will improve the process for one and all. I look forward to continuing the conversation next month. Til then, blessings to you and yours...Jane W. Barton

Do you have a question for Jane? Please email us at coaarp@aarp.org and we will be in touch soon!