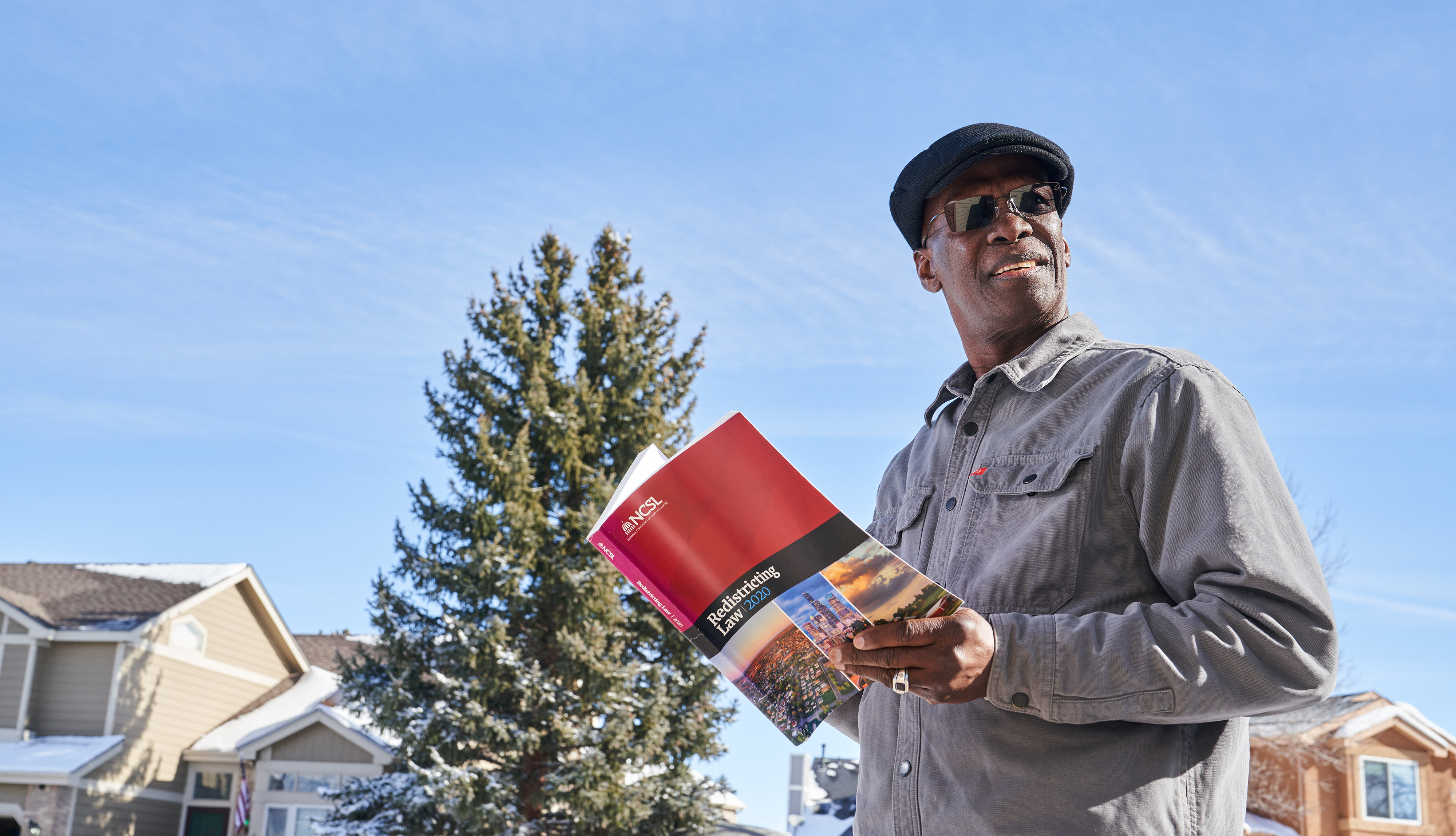 As he worked with his fellow citizens last year to redraw Colorado's political boundaries, Moussa Diawara, 68, felt a strong sense of responsibility to uphold democracy in his adopted nation.

"The redistricting process should ensure that politicians engage their constituents and not just rely on their base to get elected or reelected," says the Colorado Springs resident and unaffiliated voter, who emigrated from Mali, a West African nation rife with political corruption.

Diawara was one of 24 Coloradans who served on independent commissions tasked with drawing new political maps for the U.S. House and the Colorado General Assembly to reflect population gains. Colorado was among the fastest-growing states over the past decade, with its population rising 14.8 percent, 2020 census data shows.

One significant outcome of redistricting: The state gained an additional congressional seat. Still, the redrawn maps likely won't change the balance of power in the state, which leans Democratic. But some Coloradans may see different candidates on their ballots for the June 28 primary and Nov. 8 general elections or have a new polling location.

Some 76.4 percent of eligible Coloradans voted in the 2020 general election, compared with 61.4 percent in 2018, according to the University of Florida's United States Elections Project.

"For a variety of reasons, there's a lot of uncertainty about voting," says Bob Murphy, state director for AARP Colorado. "Because people may be in different districts, it's important to become informed early."

Find election information at GoVoteColorado.gov or aarp.org/covotes.

Rethinking redistricting

In 2018, voters approved two state constitutional amendments that revamped the redistricting process, placing the task in the hands of citizens, instead of with the General Assembly.

The goals were to remove partisan politics, ensure transparency and allow voters to participate.

The result was two commissions—congressional and state legislative—each with four Democrats, four Republicans and four unaffiliated voters, whom a panel of retired judges selected from hundreds of applicants. The commissions reviewed about 180 proposed maps, read 6,000-plus public comments and held more than 30 hearings.

Districts were required to have roughly equal populations; preserve communities of interest and whole counties, cities or towns; and be politically competitive, among other criteria. Last fall, the state Supreme Court approved the maps; the Princeton Gerrymandering Project gave the congressional one an "A" for partisan fairness.

"Most of the districts don't change their partisan lean that much," says Seth Masket, director of the University of Denver's Center on American Politics.

But the congressional map has a newly formed 8th District, which extends from Denver's northern suburbs into Weld County and includes Greeley. The race there is expected to be competitive, as is the one in the 7th District, where candidates will vie to replace retiring U.S. Rep. Ed Perlmutter (D), Masket notes.

View the final maps.

Cynthia Pasquale is a writer living in Denver.

More on Voting