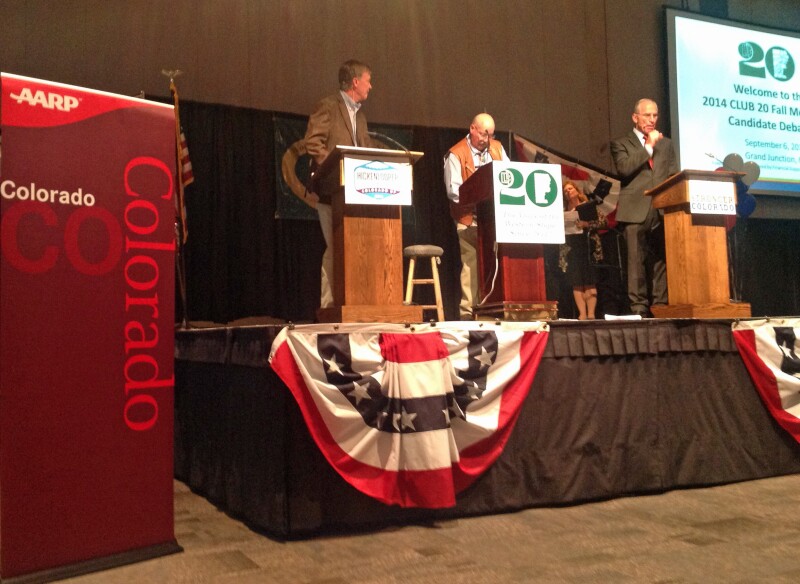 AARP Colorado is proud to sponsor upcoming debates in the most hotly-contested races of candidates in Congressional District 6, U.S. Senate and the Governor's races. AARP is dedicated to help bring awareness to the fall election season.
In addition to this sponsorship, AARP has developed a guide to help Colorado voters learn about the candidates' positions. The voter guide can be accessed online at www.aarp.org/politics-society/government-elections/voters-guide/.
The debates sponsored by AARP include CD6 on Friday Oct. 10 at 7 p.m. between Mike Coffman, R, and Andrew Romanoff, D; and the governor's debate on Friday Oct. 24 at 8 p.m., between John Hickenlooper, D, and Bob Beauprez, R.
CPT12 will air Colorado Decides 2014, which will include 15 debates for state office or to decide ballot issues. Visit their website at CPT12.org to see the entire election schedule for all races. Colorado Decides 2014 is a co-production with CBS4 and will be hosted by CBS4.
"We are proud to have a hand in bringing this important information to Colorado voters," said Morie Smile, state director of AARP Colorado. "AARP is nonpartisan and here to help cut through the political noise and give voters the unbiased information they need to make informed decisions."