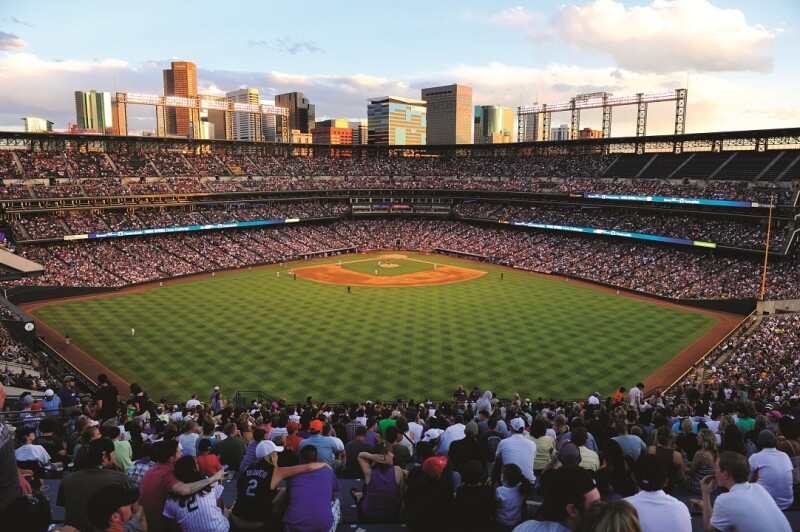 The Colorado Rockies and AARP would like to invite members and their guests to come and enjoy a Sunday game at Coors Field with AARP staff, volunteers and other members on July 27, 2014.
AARP members and their families are entitled to purchase $10 tickets for the lower level and mid-level seating while supplies last for the game at Coors Field, 2001 Blake St., Denver, Colo.
AARP believes age and experience can expand your possibilities. Join us; what we do might surprise you. And remember to come by the AARP table to get to know AARP volunteers and staff and hear what we are doing in your community. Discounted tickets for AARP Day at Coors Field are available but are limited, so purchase them online.
"This is a great opportunity to meet fellow AARP members, volunteers and our staff and see a ball game at a great price," said AARP State Director Morie Smile.
In addition, Country music singer Sara Evans will perform on the infield at Coors Field following the 2:10 p.m. game.
Tickets are $10 for lower/mid-level seating.
Use Promo Code: RP2014 to access discounted tickets.**
**Please note that once the allotment of $10 lower/mid-level tickets is gone, tickets in the lower level seating area will be priced at $23 (group discount). Upper level seats will also be available for $10.
AARP Colorado volunteers and staff look forward to seeing you at the Colorado Rockies Game, in which the Colorado Rockies will face the Pittsburgh Pirates on July 27, 2014 at Coors Field.
(Photo courtesy of the Colorado Rockies.)