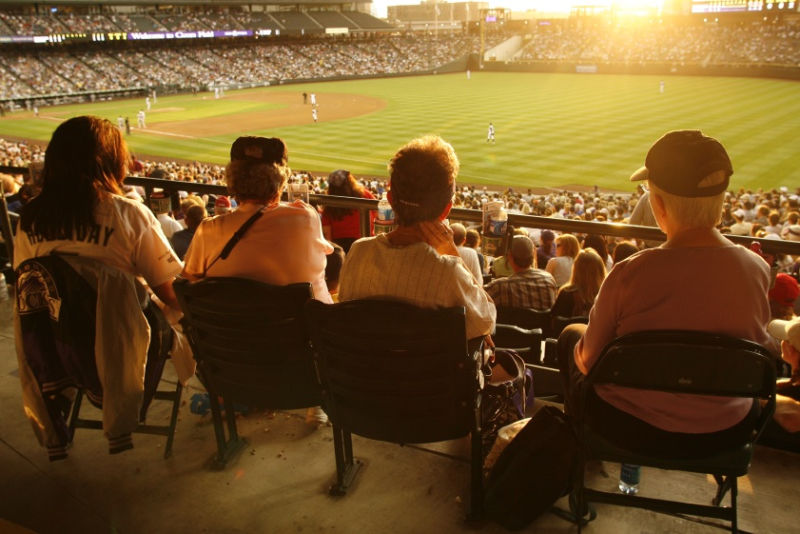 The Colorado Rockies and AARP invite AARP members to come and enjoy a Sunday game at Coors Field.
Discounted tickets for AARP Day are limited, so purchase them now!
Hey, baseball fans get your discount tickets to watch the Colorado Rockies take on the Atlanta Braves at Coors Field, 2001 Blake St. in Denver, on Sunday, July 24, 2016, AARP Day at the ballpark.
To buy tickets, to go www.rockies.com/aarp and use promo code RP2016.
First pitch is at 2:10 p.m., and a limited supply of tickets is available for $10 ($40 face value). When those sell out, the remaining discount tickets will cost $25. Hurry, last year AARP Day at Coors Field sold out!
"This is a great offering for our members," said Bob Murphy, AARP state director for Colorado. "It's an opportunity to enjoy a day at the ballpark at a discount, and don't forget to stop by and see us."
AARP Colorado will have a table at the stadium, as well as a backdrop for your selfies. Stop by and take information about a variety of programs, more discounts and volunteer opportunities.
Murphy said AARP believes age and experience can expand your possibilities. "Join us; what we do might surprise you," he said.
Again, discounted tickets for AARP Day at Coors Field are limited, so purchase them now at www.rockies.com/aarp. Use Promo Code RP2016.
[Photo courtesy of the Colorado Rockies]