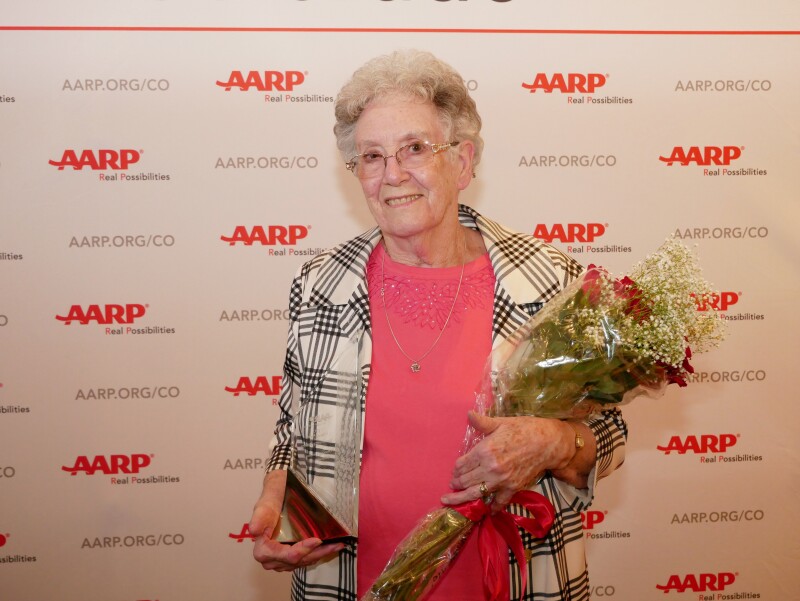 AARP Colorado named Charlene Gardner of Pueblo as its 2017 Andrus Award winner.

The Andrus Award is the highest honor AARP bestows upon an outstanding volunteer each year. Gardner, who has volunteered with AARP Tax Aide since 1995, spends many hours preparing for the tax season, sometimes working six days a week. Gardner is a shining example of living up to the mission of AARP. She is willing to help everyone she can, and she is a role model for all who meet her.

Volunteers call her the "Energizer Bunny" as she keeps going and going. Gardner's colleagues say she always thinks of innovative ways to keep the site efficient and effective while expanding the program. Every year, returning clients are thrilled to see her because she has a wonderful sense of humor, is fair and compassionate. She inspires others to volunteer and give back to their local community. As one volunteer said, "Charlene is 'the glue' that holds AARP Tax-Aide together in Pueblo."

In addition to the Andrus Award, many others were recognized last month. Among them were Bill Levis, who was named the AARP 2017 Volunteer of the Year, and Jim Dolbier, who received the AARP Lifetime Achievement Award. The Chapter Cup went to Black Forest Chapter No. 1100.

The AARP 2017 Community Service Awards went to Donald Dinwoodie, Terri Potente, Jim Riesberg, Ray and Lin Rozack, and Chuck and Shirley Karlstrum.

Winners of the AARP 2017 Business Award went to Cindy Richardson, the owner and editor of the Black Forest News & Palmer Divide Pioneer newspaper; Nasser Samman, Chief Operating Officer for Metro Transportation; Kevin Pharris of AARP NeighborWalks; and Jane Barton, AARP caregiving ambassador.

The AARP 2017 Community Partner Awards went to the Small Business Administration, Sir Green and Denver Workforce Services, Mi Casa Resource Center, and the Black Forest Lutheran Church.

The winners of the AARP 2017 Program Award and the AARP 2017 Legislative Volunteer Award went to Don and Helen Von Gunden and Phil Steckley, respectively.