By Dr. Shirley Leow, AARP Volunteer Advocate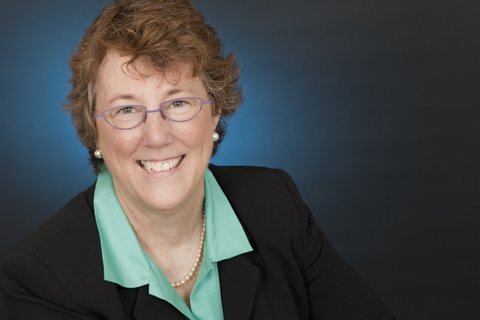 Many Coloradans are feeling the pinch of rising healthcare costs from increasing premiums to higher out-of-pocket expenses. Thus the message of the lobbyists in support of House Bill 13-1121 is being heard as providing greater access to life-saving medical therapies while maintaining safety and lowering costs. What a feel good message! However as one looks behind the missive, uncertainties abound.

The winds of change are blowing in the frontiers of medicine. Biologics, the complex substances derived from living cells, are being proven as the next new important weapons against chronic diseases such as arthritis, diabetes, and blood disorders and for life-threatening conditions such as cancer. Over the next decade, these medicines could largely replace their chemical counterparts and in doing so raise the overall cost of healthcare. Thus an important development is the introduction of lower-cost versions of these marketed biologics agents. These follow-ons have been termed biosimilars and are presently available in Canada, Europe and parts of Asia.

In 2012 the US FDA issued development guidance for these similar but not identical biologic medicine products. The current debate over approval and use is grounded in doubts about their safety. Deaths are being reported and are said to be due to immune reactions – not recognizing the similar biologic as being naturally occurring. FDA needs to strengthen the laws regarding manufacturing changes as even a seemingly slight change say a temperature degree, alters these molecules. This is one critical reason for which AARP believes HB13-1121 maybe premature. We believe that patient safety is paramount for these new medicines and that FDA holds this responsibility.

The supporters claim that Colorado needs to take action now to be ready to accept and substitute biosimilars for the more expensive brand product. Yet FDA is on record as saying that clinical studies are needed to show that both efficacy and safety are the same between the brand and biosimilar. While these trials are underway, none are complete. FDA anticipates late 2014 or early 2015 for the first biosimilar approvals. AARP promotes a full discussion of all concerned stakeholders, including consumer groups, insurance payors, state pharmacy and physician groups, along with manufacturers. This is yet to occur.

In regards to availability, payors (patients and insurer, including Medicare) acceptance, pharmacy inventory costs, and physician prescribing habits will be significant determinants of biosimilar access on the state level. This bill cannot address these issues.

Finally HB13-1121 will likely not enable lower, affordable biosimilar product costs. Substantial price reduction is not expected for interchangeable biologic similar medicines. Only an average 20 percent price reduction has been recorded in countries where these products have been available for the past eight years. Even an eventual 20-40 percent price reduction may be unaffordable to the middle and lower income Coloradans for whom increasing premiums and 25-30 percent co-pays are the norm.

AARP believes the current bill is premature and confusing and does not serve the intended purpose for all Coloradans.

Dr. Shirley J. Leow. She is a 40 year, career-experienced, pharmaceutical and biotechnology industry expert in product research and development. Dr. Leow led numerous drug development teams, culminating in eight new global product market approvals in the fields of oncology, infectious diseases (viral and bacterial) and women's health. Her first experience with biological development was while serving on an NIH Scientific Steering Committee for New AIDS Therapies and more recently as head of the Project Management Office under a Department of Defense Biomedical Countermeasures contract. Her most recent recognition was from National Association of Professional Women who selected her as Woman of the Year in 2011/2012 for demonstration of dedication and excellence in in her profession. From her early days as a lab bench chemist to her final years in executive management, Dr. Leow maintained a passion for excellence and helping people lead healthier lives.