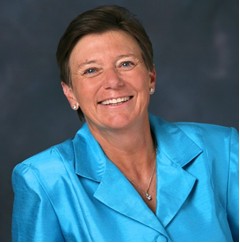 Greetings one and all...



Welcome back to The Caregiver's Cairn—a sustaining and empowering guide for caregivers and care receivers. I hope you and yours have enjoyed a lovely month since my last posting. I invite you to pour a cup of coffee or hot tea, curl up in a cozy chair, and take a deep breath. Over the past few weeks, I have been struggling with a stomach bug. Having been on the road frequently the past two months, I was exposed to sneezing, wheezing, virus-ridden people on planes, trains, automobiles, and at events! So, not surprising that I finally succumbed to one of the nasty buggers! Although I can be somewhat stubborn, I have learned to listen to my body over the past few years. Instead of fighting the process, I opted to rest and to take good care. Yes, older and a wee bit wiser ("wee" is the operative term here!).



Over the course of my malady, I received intense, compassionate care from a team of intuitive healers—my critters! If you have pets, you know exactly what I am talking about. If not, perhaps you will be inspired to adopt a dog or cat. Personally, I enjoy a balanced mix of canine and feline companions. Although dogs and cats engage life a bit differently, both are incredibly intuitive. When I am ill or emotionally distraught, my critters know and come running. This time was no different. The first afternoon I curled up to take a nap, I awoke to a dog on either side and cats purring softly on my pillow! Space was at a premium, but I was incredibly grateful for the caring presence of my critters.



What a lovely reminder of the power of presence. Without a word, my furry companions conveyed their commitment to witness my journey. They listened patiently as I bemoaned my fate and worried about all of the things I needed to do. Nary a one offered unsolicited advice as to what I should do. Instead, my furry healers filled the room with a sense of peace and calm.They stayed the course for several days as the intensity of symptoms ebbed and flowed—never leaving my side. What an incredible comfort! What a lovely reminder of the essence of caregiving— presence.



My critters are not only incredible healers, they are also amazing mentors. I have been struggling of late with how to help a family member who is suffering from chronic pain. I desperately want to "fix" the situation—to do something that will alleviate the physical pain. Since I'm incapable of changing the painful reality of my loved one, I am frustrated. I feel inadequate. I don't know how to help—or should I say, I forgot how to help until reminded by my critters.



Yes, there are limitations as to what I can do for my family. However, there are no limitations as to who I can be for my family. I can be present—physically, emotionally, and spiritually. I can be the non-anxious, calming presence who listens without judging, critiquing, or questioning. I can be the compassionate, courageous witness who is willing to companion my family wherever the path may lead. I can be with my family through the highs and lows of life—and that is enough. In fact, it is more than enough. It is everything I have to offer. As always, I learned a profound life lesson from the furry, wise souls in my world. I am blessed indeed.



Thanks so much for stopping by today. I invite you to share your perspective on the caregiving journey. Make suggestions. Pose questions. Provide resources. Share your story. Coming together and sharing, we will improve the process for one and all. I look forward to continuing the conversation next month. Til then, blessings to you and yours...Jane W. Barton



Do you have a question for Jane? Please email us at coaarp@aarp.org and we will be in touch soon!



Jane W. Barton, MTS, MASM, CSA is a passionate speaker, writer, and listener. Jane is the founder of Cardinal, LLC, a consulting firm that provides educational programs to assist people in confronting the daunting challenges posed by aging, serious illness and disability. Jane is well-versed in the areas of grief and bereavement, caregiving, hospice and palliative care, change and transition, and spirituality and health. She presents innovative, transformational programs to community members, healthcare providers, pastoral caregivers, clergy, funeral service providers, and national audiences to improve the experience of people and families challenged by serious, advanced, or terminal illnesses. Previously, Jane served as Director of Education for a hospice and palliative care educational institution. She has also served as a hospice chaplain and bereavement facilitator in hospice and palliative care. Jane is a certified Spiritual Director as well as a Certified Senior Advisor. In a former life, she worked as a financial services representative and an exploration petroleum geologist and manager.