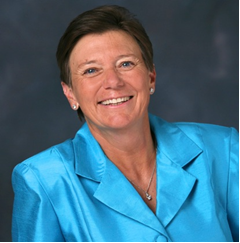 Greetings one and all…

Can you believe we are knee-deep in the middle of August? The summer seems like a blur. So, let's slow down for a moment and Take 5. Grab your favorite beverage and settle into a cozy chair. Today, I want to chat about an essential aspect of life for personal and professional caregivers—self care. Having been a caregiver and knowing countless caregivers, I know that the task of self care usually falls to the bottom of our "to do" lists. Something or someone always takes precedence over our own wants and needs. However, if we are to care well for those we love and serve, we must be well.

A few weeks ago, I participated in a community event that proved to be an extraordinary gathering of caregivers. Numerous agencies, organizations (including AARP Colorado), and community members joined forces to host an event in which caregivers were pampered, educated, and encourage to enjoy the moment. Topics of discussion included the need for self care, therapeutic writing, mindfulness, and goals of care. Exhibitors offered important information about community resources and services for caregivers and care receivers. And of course, we served fabulous food for all those attending—including chocolate. Self care by definition includes a daily dose of chocolate (in my humble opinion).

Throughout the day, I met amazing people and listened to their stories. It was a wonderfully diverse gathering of people—caregivers who articulated a variety of concerns predicated on the specifics of the caregiving situation. An aging parent or spouse. A child with a disability. A progressive neurological condition. A terminal illness. Some of the stories were heart breaking. Others were life giving. Despite the obvious variations, there were the common themes of physical, emotional, and financial exhaustion underpinning every story.

So, our mantra of the day— Take 5—was the perfect reminder for caregivers that self care is not optional. In fact, self care is essential if we are to continue caring for others. Start by taking 5 minutes for yourself—every day. Do something that fills you up, soothes your soul, and brings you joy. Take 5 is a top priority in life because YOU matter!

At the conclusion of the event, we were gratified to receive numerous expressions of appreciation for the event. One of the comments literally brought me to tears. A woman who had been caring for her aging husband for many years told one of my colleagues that the program had given her HOPE. She felt revitalized, renewed, and refreshed. WOW! What a blessing. So my friends, Take 5 and feel hope-FULL!

Thanks so much for stopping by today. I invite you to share your perspective on the caregiving journey. Make suggestions. Pose questions. Provide resources. Share your story. Coming together and sharing, we will improve the process for one and all. I look forward to continuing the conversation next month. Til then, blessings to you and yours...Jane W. Barton

Do you have a question for Jane? Please email us at coaarp@aarp.org and we will be in touch soon!



Jane W. Barton, MTS, MASM, CSA is a passionate speaker, writer, and listener. Jane is the founder of Cardinal, LLC, a consulting firm that provides educational programs to assist people in confronting the daunting challenges posed by aging, serious illness and disability. Jane is well-versed in the areas of grief and bereavement, caregiving, hospice and palliative care, change and transition, and spirituality and health. She presents innovative, transformational programs to community members, healthcare providers, pastoral caregivers, clergy, funeral service providers, and national audiences to improve the experience of people and families challenged by serious, advanced, or terminal illnesses. Previously, Jane served as Director of Education for a hospice and palliative care educational institution. She has also served as a hospice chaplain and bereavement facilitator in hospice and palliative care. Jane is a certified Spiritual Director as well as a Certified Senior Advisor. In a former life, she worked as a financial services representative and an exploration petroleum geologist and manager.