Congratulations Marcia, completing the Colfax 1/2 Marathon in 3:28!
Congratulations Marcia on being named AARP Colorado's Life Reimagined 1/2 Marathon Contest Winner! Check out her blog each week as she trains for the Colfax 1/2 Marathon!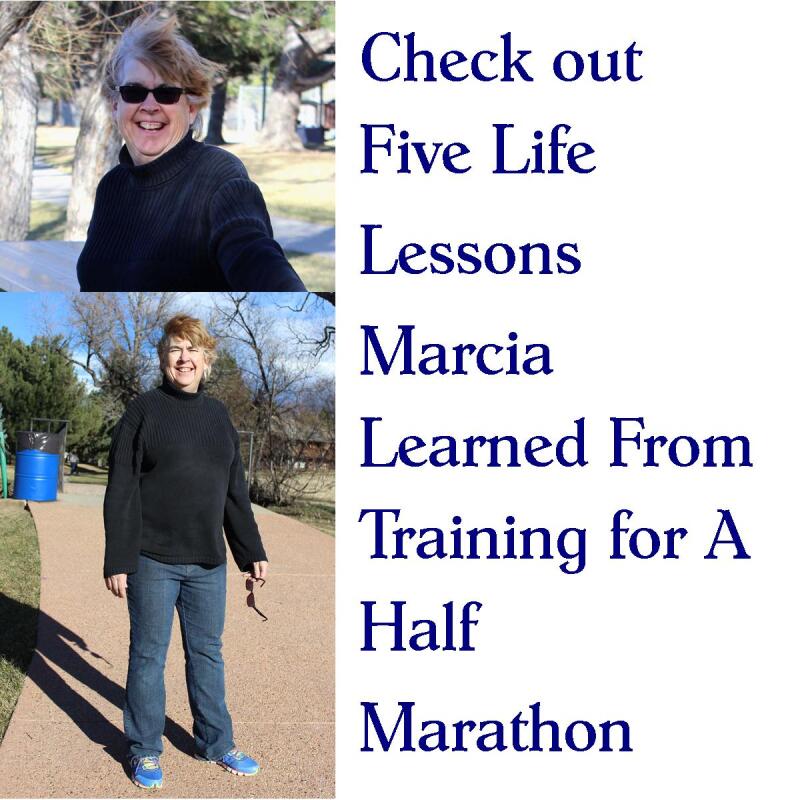 Entry 14- Five Life Lessons From Training for A Half Marathon
This is the last posting before the big day. What I've learned applies to life as well as running.

Start—you got to start somewhere. If you're writing a book, it may be the first sentence. With training a half marathon, it may be the jog around the lake. But there is a start.

More than Shoes—I am glad I got good shoes, but the best shoes can't make me run it. The shoes made it easier and kept me safe, but you still as the shoe manufacturer says have to "just do it."

Cherish the Cheerleaders—I apologize to those girls I mocked in high school. They are to be valued for their energy and enthusasism. They heap praise on you. The ones I value the most are the ones who have done something comparable (ran a bit, trained for some other event, left a bad marriage, survived an awful childhood.)

Find the Process—I suppose someone could go run a half marathon without ever training for it. I am not sure my process is the right process for me or anyone else, but there is a process. Maybe sometime you have to shake it up---run a different route or a different time or try to run faster. You borrow tips from some one else

Letting Go—This may not be the first half marathon. Whatever I do on Sunday, I intend to make it a good run.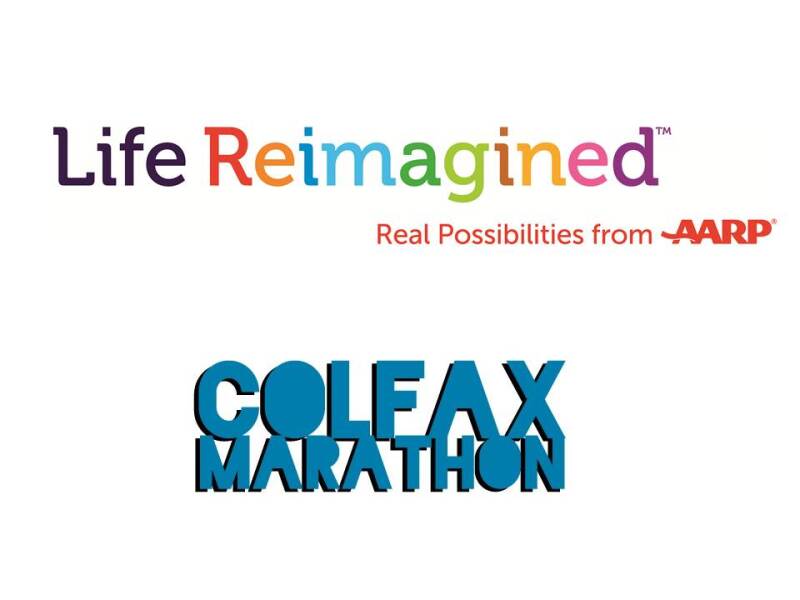 Entry 13-Next Week

The race day of May 17 is rapidly approaching. This next week is supposed to be a tapering off training so that on that Sunday I am rested and ready to go. Here are some random thoughts of this week.

One of the biggest hurdles at times has been the first or second mile. I haven't had the experience of hitting the "wall" at a later distance; my wall seems early on. My inner Eyore says "it's too hard; my legs weigh a ton; I don't like that person running so fast." Somewhere between the second and third mile the legs lighten up; I see others running about my speed; or the fast runners smile and give me a thumbs up.
Training has been harder to schedule than I thought. I have of flexibility in my life, but how do regular fulltime workers find time to do this?
I see weird things at times. The other day I thought I was coming up on the leftovers of some bird. My queasiness turned to relief when it turned out to be the cotton from a big tree next to the bike path.
I think to myself "What are you starting this for when you're 61 years old?" Then I see a man in a motorized wheelchair without any legs and I think how lucky I am.
My newest affirmation seems to be "I am starting my first half marathon." Whether I finish, may be another story. But I am trying.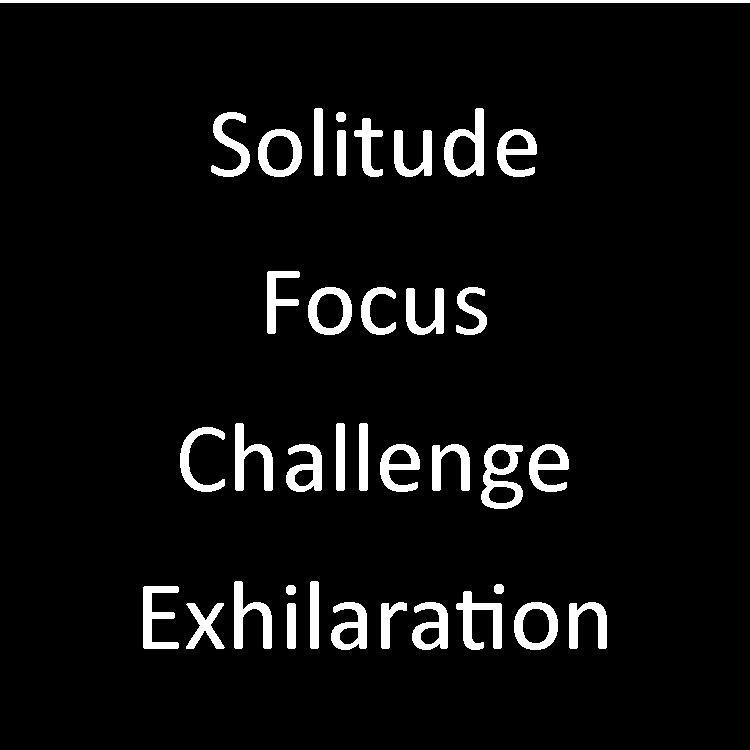 Entry 12-What I Get From Running
Several times during this training period for the half marathon someone will greet me on the path with a statement something like "You know, walking is better than running." It could be because I looking puffing and huffing or am red in the face. I generally answer something like "That's what they say," and run on by.

To me that is like saying chocolate cake is better that rhubarb pie. I like walking and have missed the companionship of walking with friends, husband and even my dog at times. Running is different. Here are the things I've gotten from running:

Solitude—Since I am not running with friends, I have time with my own thoughts a bit more. Sometimes that's a good thing, other times maybe not.

Focus—When the thoughts become negative, the running makes me focus just on the act of running and not how much stuff there is on my to-do-list. I look at my pace; I look at how far I've run.

Challenge—This hasn't been easy. The knees have hurt; I have to find time; I have to push myself to keep going. I am hoping that this dedication to challenge will spill over into other areas of my life.

Exhilaration—There's a different running in the morning and seeing pelicans in the mist, compared to walking. I can't explain it, but it's there.

If you're a walker, enjoy your walk. If you're a runner, enjoy the run. Maybe the word is Enjoy.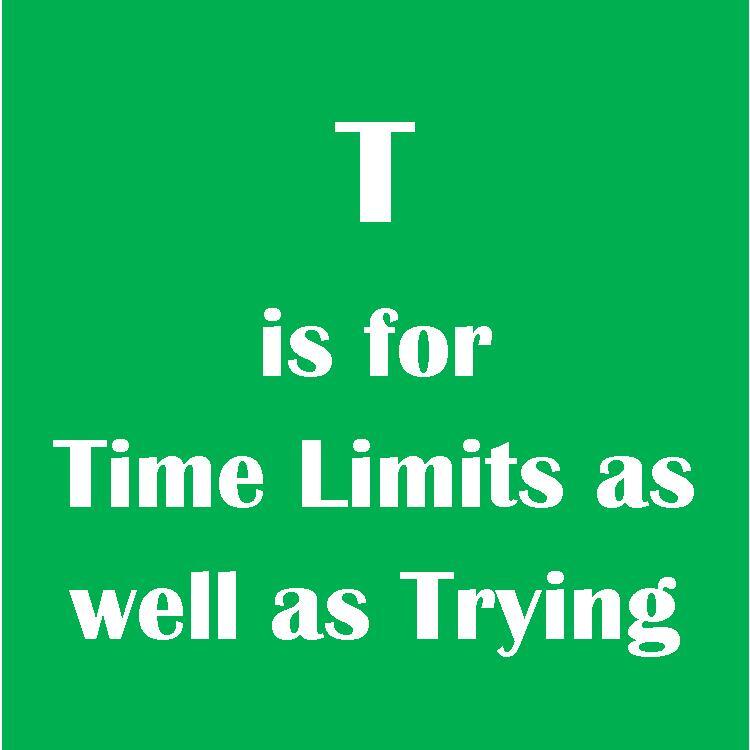 Entry 11-T is for Time Limits as well as Trying
I'm to the last letter of the S-M-A-R-T method that I've used in training for the half marathon. T stands for time limits in the model that Deepak Chopra and Oprah used in their 21 day meditation. Initially I thought this meant give yourself deadlines. Indeed, in the experience of training for the race, there are time limits/deadlines. The race will be held May 17, less than a month away. There is a time limit to how long you should take to run it. I've not run for two weeks as my knee healed, but I've gotten back to walking and will try running this weekend.

But if the knee decides that it can't make the distance on May 17, there will be other half marathons. There will be challenges that don't involve 13.2 miles that I can attempt.

This week was the Boston's Marathon. The woman that caught most of the world's attention was Rebekah Gregory—a victim of the bombing two years ago. Last year she crossed the finished line in a wheel chair. This year she ran the last few miles with her new prosthetic leg. She says next year she will try to run the whole thing.

That's the lesson to be learned. If she can try to run a few miles with a brand new prosthetic leg, I can try running with my recovering knee. Trying is probably the most important lesson I've learned in this experience unless it's trying again.

Entry 10- R is for Record (and Recuperate)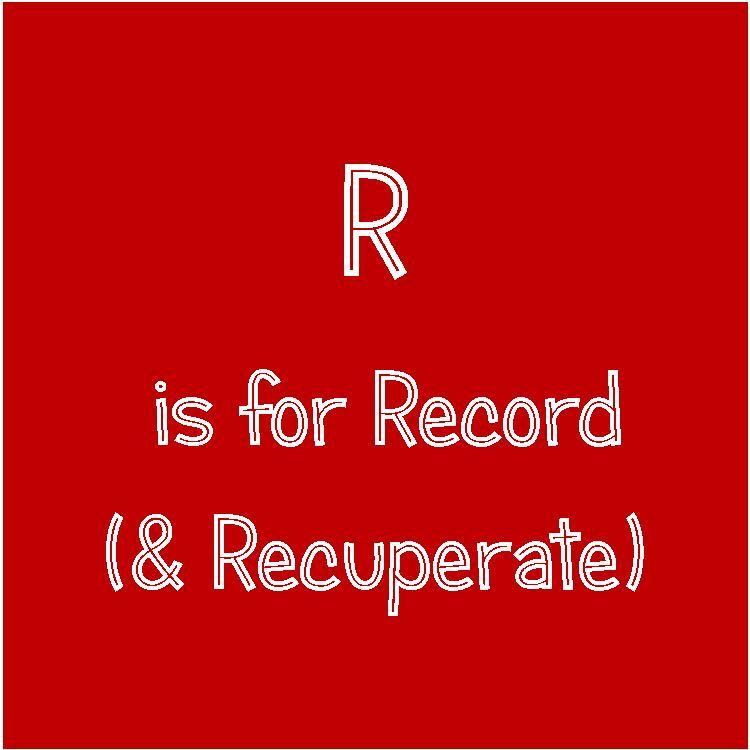 I've been using the S-M-A-R-T acronym, part of Deepak Chopra's and Oprah's 21 Day Meditations, as I train for the half marathon. It stands for "record your progress." I have recorded informally with the Forerunner (a watch like device that tells distance, how fast, how many calories I've burned, etc). The last time on it is April 10 when I went 6.5 miles.

That's when I started feeling the pain of bursitis/arthritis in my right knee. I was hoping for a 10 mile run. I knew I wasn't capable of it so hobbled in probably the last half mile. I started a regime of icing, using anti-inflammatory meds and salve, and staying of it. Even with that, it worsened to the point of barely being able to walk. Wednesday I went for a cortisone shot. My doctor is a runner and encouraged me somewhat saying it could have happened if I hadn't been running.

I have been recuperating this week and not running. The part of me that likes things like Deepak Chopra meditations says "You will run a half-marathon." The part of me that is like Eyore in Winnie the Pooh says "It will probably get worse, and you'll be lying on Colfax, all by yourself." The part that is probably mostly Marcia says "Wait and see." The knee is feeling better after the shot and I am walking better than I was earlier this week. That part says it's been a good run so far.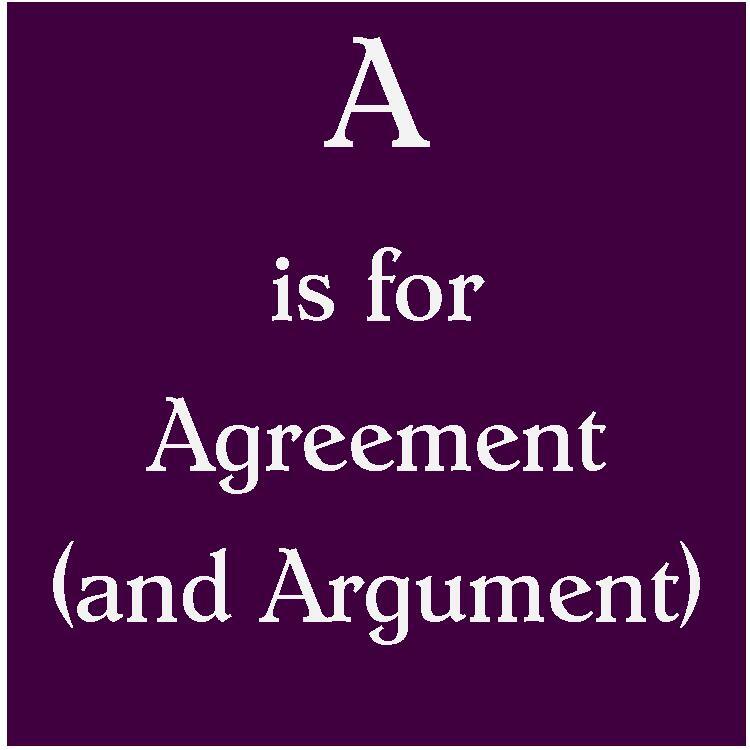 Entry 9- A is for Agreement (and Argument)

I've been using the S-M-A-R-T acronym, part of Deepak Chopra's and Oprah's 21 Day Meditations, as I train for the half marathon. A stands for "agreement with your inner self and those around you." My inner agreement is that I will try to run at least two miles before calling it quits. I have an agreement with my knees that if they lock up on me, I will pull back from running and go home and ice them instead of pushing through. I agree to stretch the knees, and sometimes ice them ahead of running, and use a pain relief salve as preventive methods. I tell my body that I will try to run early and carry water with me so I don't get too hot. I believe my knees and the rest of the body agree not to give out on me if I do these things.

With my dog, I have an agreement that I will let her run wild at the dog park for a few minutes before we run. I have an agreement with her that squirrels on our run can be ignored. That's where the argument comes in---they taunt her, but it's gotten better. I haven't got any agreement but arguments from loose dogs.

I agree to look around and enjoy nature while I run. Last week on an eight mile run at Sloan's Lake I saw the first pelicans this spring. A can be for awesome too.



Entry 8- M is for Measuring and Memories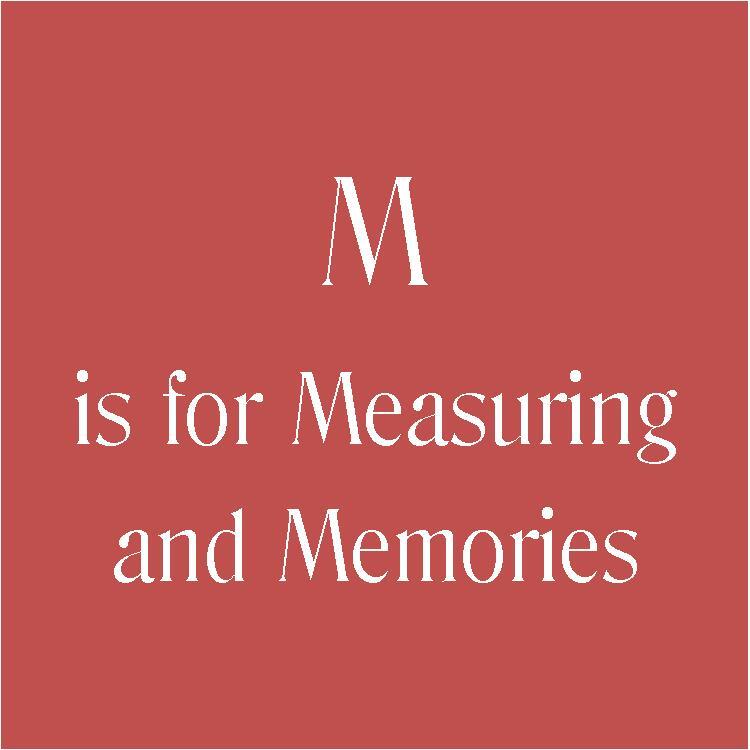 Last Saturday was a milestone. On vacation in SD, I ran two hours amounting to 7.2 miles, the most I've run. I also ran through memories. Past the place where my grandparents' house was, past the shelterbelt that caught on fire when I was probably around 7, past the neighbors long gone and whose replacements I don't know. Past the corner where Lady, the pony, bucked Velma and me off when I was in fourth grade and I got kicked in the face. Past lovers lane where I never went to park.

During this training, I spend a lot of time measuring. I use a Forerunner that tells me how far I've gone, how fast I am going, what my heart rate is, as well as keep track of it from day to day. Deepak Chopra and Oprah's Meditation Challenge advise that the M in their SMART model stands for "make everything measureable". I think there is truth and some satisfaction with that, but on the other hand, I don't know if you can truly measure some things until some time has gone by. I can measure how far I run, but I won't know the significance of training for the half marathon until it's over or even some time after it's over. Measuring the miles has been one part of this journey; making new memories has been another. Five years from now, I wonder what I'll remember about this experience.

Entry 7- Stretched Short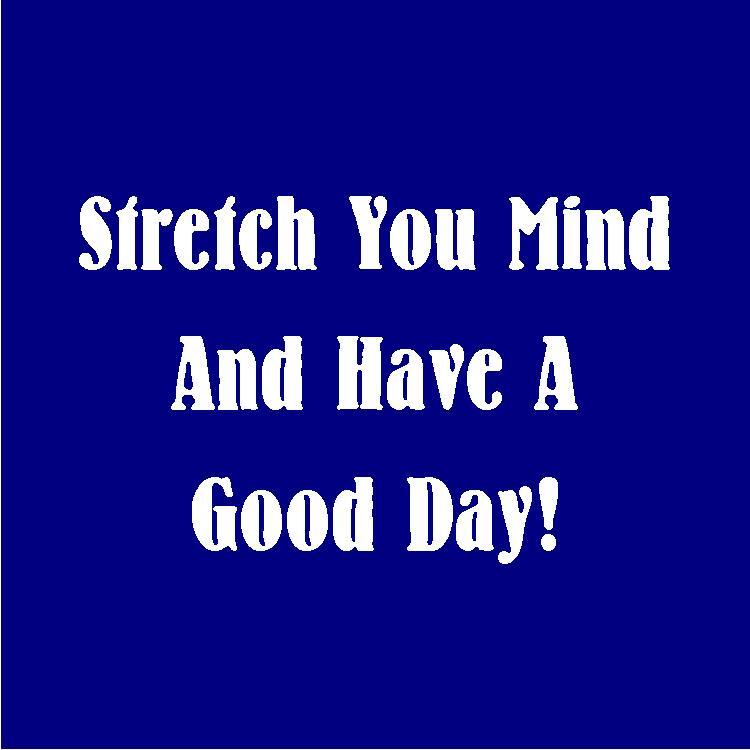 I did not want to run Tuesday. My last run had been a measly two miles. My pedometer wasn't working. It was raining and cold.

Besides training for the half-marathon, I am participating in a 21-day meditation challenge with Deepak Chopra and Oprah Winfrey. This time they are working on goal using a model called SMART which I've used in dealing with business/professional goals. They define the first letter--S – Stretch more than you can reach. Stretching seem rather applicable to running, particularly my running. Ignoring the obvious physical stretching before running, it was a stretch for me to go four miles, let alone five when I had only been doing 1.4 miles. It is a stretch for me to run three or four times a week. It is a stretch for my nature to know that I will be one of the last runners when I come in at the back of the pack instead of the front and that's alright. It may be a stretch for me to admit that I didn't make something that I said I wanted to. You wouldn't want to be laughed at, even if it is only your inner critic laughing.

I stretched my thinking to "you can do at least two miles". Then I thought of my brother with his runner's advice, saying concentrate on the amount of time you can do. I can at least do 45 minutes. I did 84. Five miles later, I was stretched. It was a good day.

Entry 6- Doing the Numbers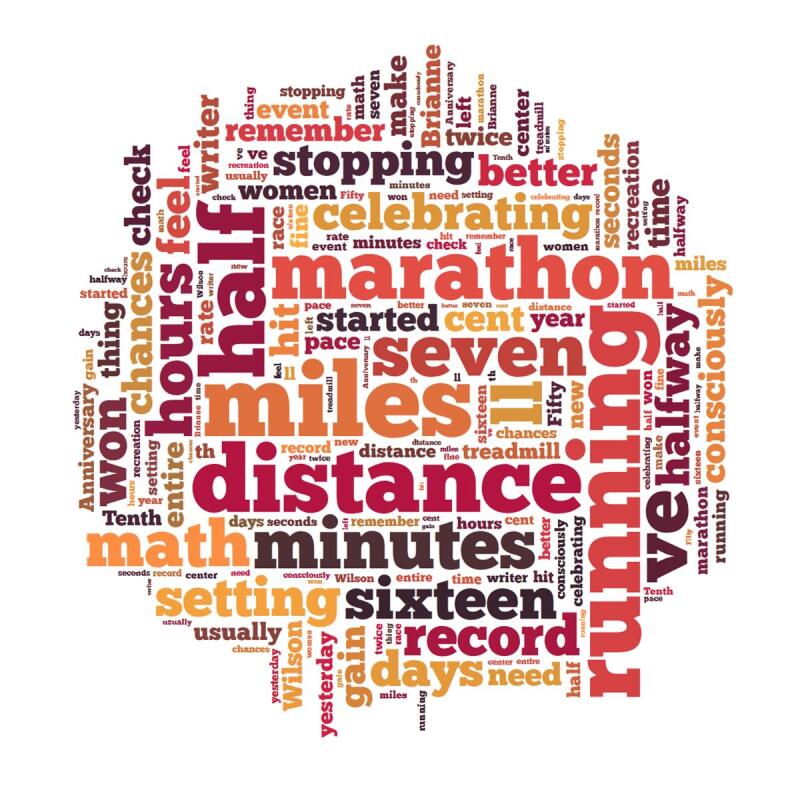 As a writer I've always liked words better that math. Numbers trip me up--like the distance between two places or the amount in my checking account. Ever since I've been training for the Colfax
half marathon, I've become much more obsessed with numbers. Here are the numbers on my mind:

1 miles which is the distance of a half marathon.
Six miles---that's the most I've run without stopping. I'm not halfway there yet
Seven miles---I will feel better about my chances when I hit that.
More than 400 per cent---that's the gain I've made in distance. When I started consciously running, I was running 1.4 miles. Now I am up to six. (Someone should check the math---I am a writer, remember?)
Four hours---that's the time you need to make if you're running the entire thing.
One hour, sixteen minutes and seven seconds---that's the record for the women's half marathon event that Brianne Wilson set last year. She's won it twice.
Sixteen minutes per mile—that's usually about the pace I've been able to run. If I can do the distance at that rate, I'll be fine. You can do the math; I won't be setting a new record.
Fifteen minutes per mile---that's what I did yesterday on the treadmill at the recreation center.
Tenth Anniversary—I'll be celebrating the race's 10th
Fifty-seven days—that's how many days are left until the half marathon. I'll celebrate that too.
Entry 5-Runners' Envy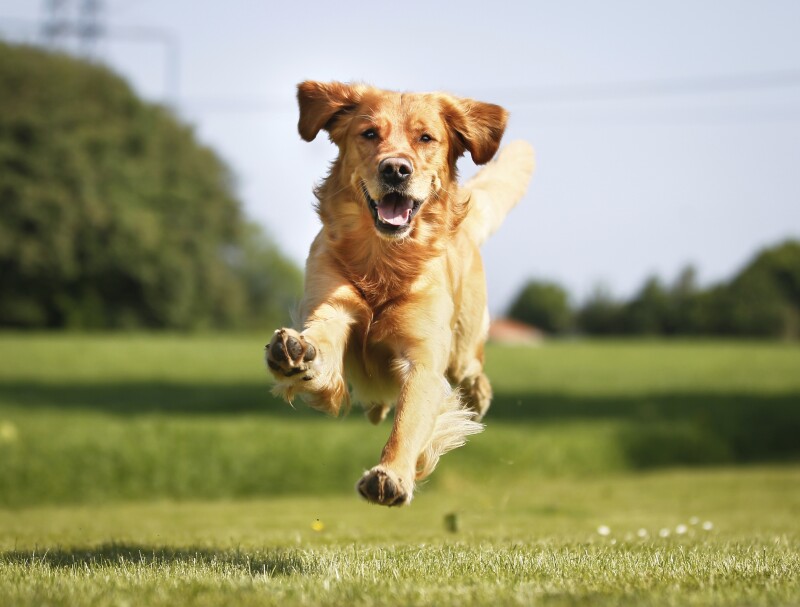 I am suffering from a condition that maybe as rough as shin splints. I don't know that I have ever had shin splints but I definitely have runners envy.

The first time I knew I had it, I was slogging up Long's Peak 30 years ago. I am not a violent person, but I felt like shooting the guy in his tiny shorts and gym shoes running past me as I huffed and puffed enough to blow a pig's house down.

This time it's been several people. It was the 30-something who walked past me while talking on her phone. It was the bare chested young man who ran past me more than three times, obviously enjoying the warmth of the Colorado sun and his feet hitting the pavement. It was the woman next to me on the treadmill going six miles an hour, compared to my 4.1 for a few seconds.

Running envy comes up the most for me when I am at the dog park wearing my dog out before we go running. It's dogs like this that I am most jealous of. They are having so much fun. So I am pushing myself to hit a certain mile and a certain speed, when all they want to do is have fun. This last week I hit a faster speed per mile (under 16 minutes), but I am sure I didn't look as happy as these guys.

It's a dog's life, but it looks like fun.



Entry4- Half Marathon Status Report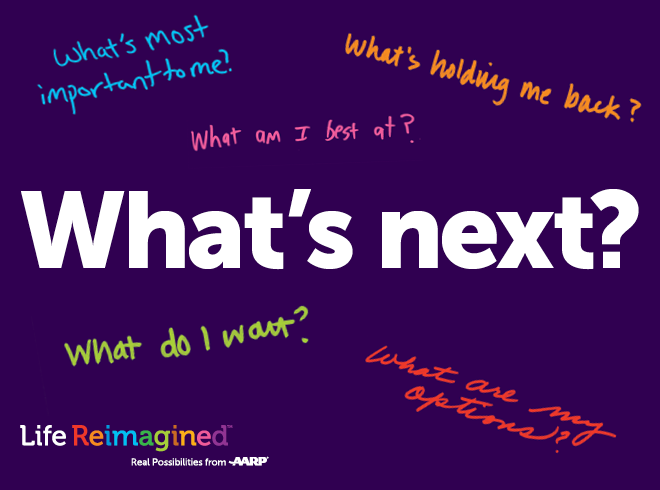 I am about a month into training for the Colfax Half Marathon. Here are the reasons I was running with abbreviated results in italics.

I wanted to lose weight. Thus far the pounds are winning, but I feel fitter.

I was chasing challenge. I started at about running three miles; I can run 5.6 miles; this weekend it will be up to six miles. Only seven miles more to go.

I want to chase away the "I am too old to be doing this feeling". The feeling has been replaced by two other ones---this is boring when I am on a treadmill, to everyone else is doing better than I am when I glance over at their treadmill.

I want to wear out my pup that is wearing on my old cats. The pup is going strong; I would like to be able to run as joyfully as she does.

I want to strengthen my knees. Knees keep working.

I want to strengthen my discipline. I've been consistent about running---when the weather is good. We have had some days of cold and icy trails. I have gone twice to the gym and used the treadmill. It's like using a pencil instead of my computer when I want to write.

I wanted the youth to know they can go after difficult things or things that people may laugh about. My favorite reaction was that David (age 9) and Sarah (age 12) want to run with me.



Entry 3-Running with New Shoes

Last week I wrote about having my gait analyzed. I have a few friends who think I maybe should get my brain analyzed too but most people have been encouraging. I worked on running on the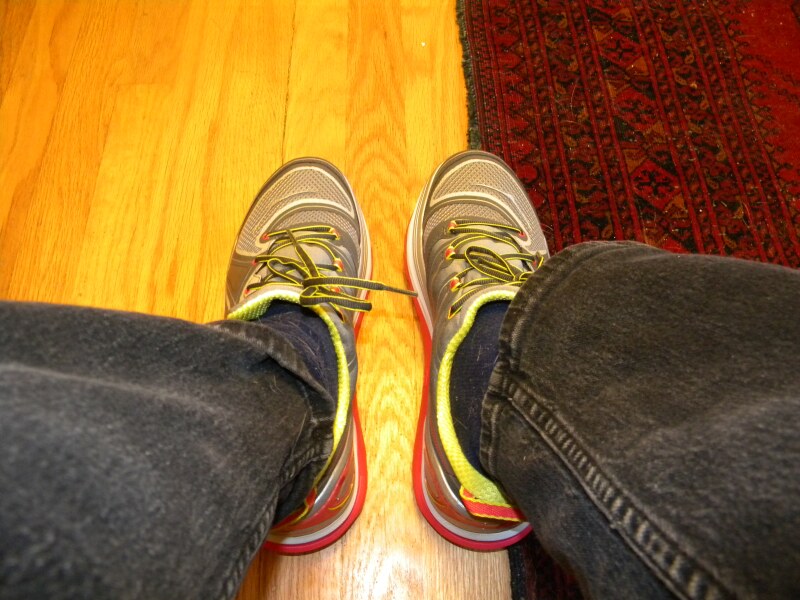 balls of my feet and Richard, the coach said, I am doing better. He and I met on a snowy Monday to pick out a new pair of shoes.

In my life there must be a small hall of fame of shoes. I remember the first pair of heels that I bought in upper elementary school that cost $15. I remember a pair of shoes I bought in high school that had clear acrylic heels, making me a geeky Cinderella type. I the boots I wore during an armed robbery in Washington DC. The robbers as they tied me up mentioned the size of my feet. Although I wouldn't want to meet them again, the robbers would really be impressed with the size of my feet now. I've just added new running shoes (size 10) to my hall of fame.

Here's the criteria I needed before spending $150 on them---are they comfortable? Yes. Will they make me run faster? Probably not, but they keep me safer and healthier. Will I run farther? They are not magical ruby slippers but when you have a pair of $150 shoes, you feel like you should be running. Yesterday I ran 5.6 miles for the first time ever. I felt good afterward and I feel good today.



Entry 2-Let the Excuses Begin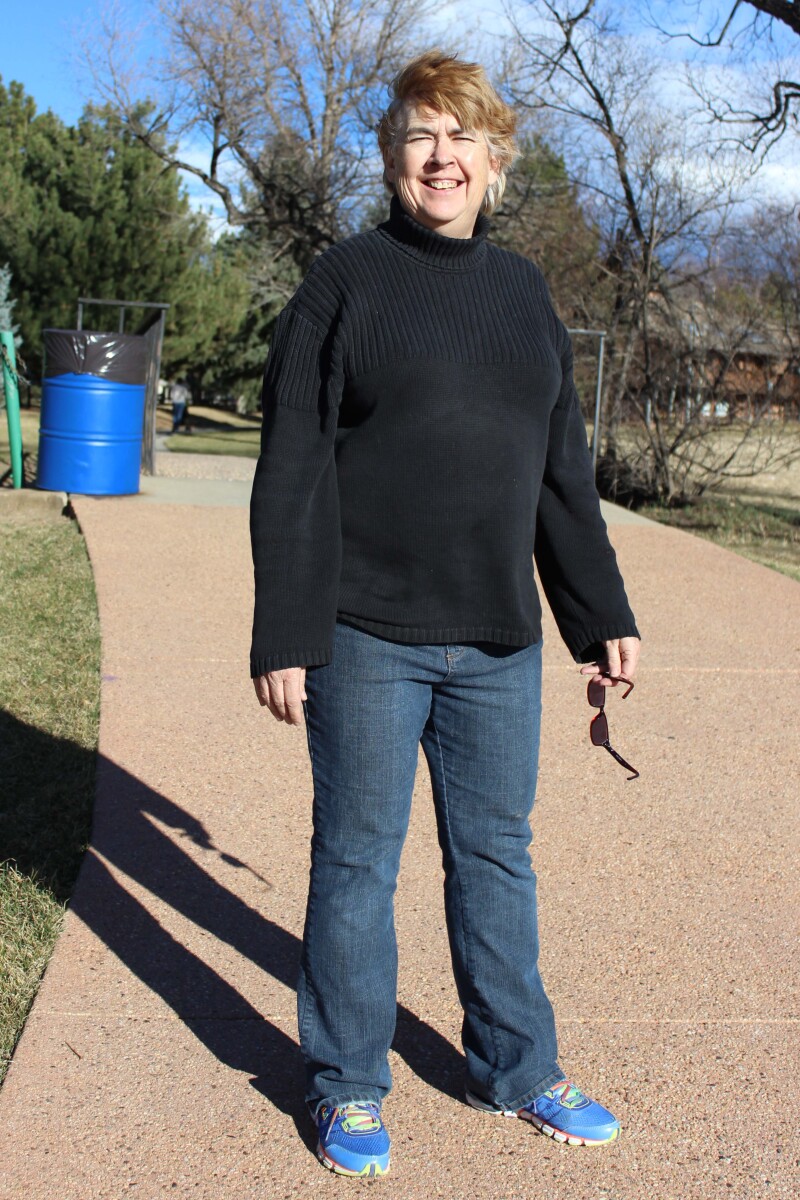 So ten days ago I learned that I had won the AARP essay contest by describing why I wanted to run a half marathon. The joy and excitement that I got from people's reactions to this feat has worn off some and now the reality has kind of taken over that euphoria. Here's what I've done so far:

I contacted my doctor who gave me her blessing as long as I didn't feel any pain or pressure in my chest. She was encouraging that this might help my knees with the subsequent weight loss.

I bought new socks. I am going to shop for new shoes with Richard my coach, but work has reared its ugly head and shopping was delayed.

Richard, who is part of the prize, analyzed my gait. I have a tendency to land on my heels instead of the balls of the feet, which put more strain on my knees.

When I run, I have been trying to focus on the form as opposed to the speed. Where I had been running between three miles to four miles, it now seems harder and it is slower. And, until I see Richard, I don't know if I am doing it right.

So that's where I am at. The scale hasn't changed drastically; snow is in the forecast; and I have a week of work. Talking myself out of running feels easy. Training my discipline may be as hard as retraining my feet.



Entry 1-February 13, 2015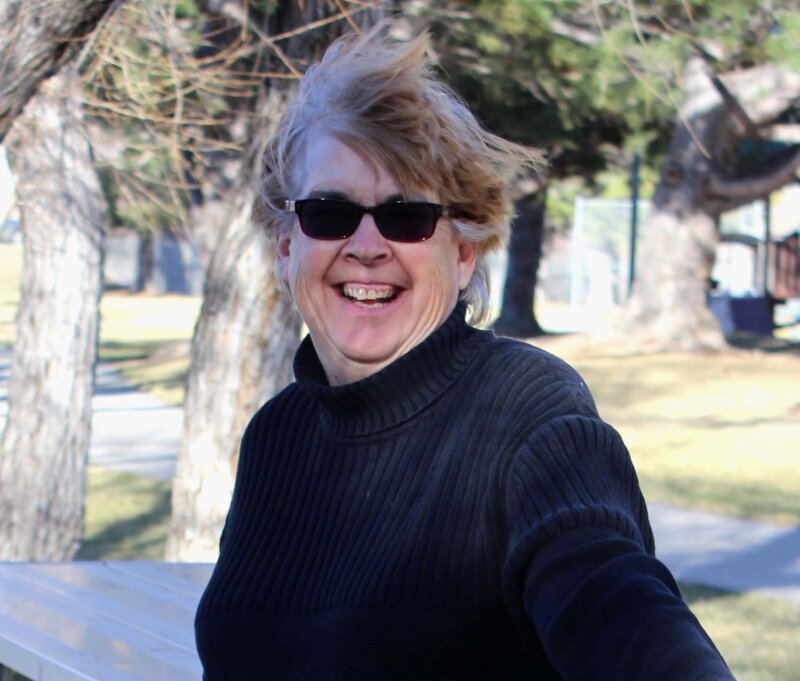 Fifty years ago when I was 11, I was the fastest girl in the 4 th grade class in Scotland, SD. I ran and caught the boys in the daily Girls Catch the Boys contest and escaped capture in the Boys Catch the Girls contest (although I think some of the girls were throwing the game).

Now at 61, here's what I want to get from training for a half-marathon:

I want to chase away some pounds.

I want to chase after challenge. I can run three miles; why not twelve?

I want to chase away the "I am too old to be doing this feeling".

I want to wear out my pup that is wearing on my old cats.

I want to strengthen my knees and body so that they work another 40 years.

I want to strengthen my discipline like I do with writing every day, even when the words don't come easy.

I want to run with my older brother who runs religiously and my daughter who skates Roller Derby with courage

I want to show the twelve kids I meet with weekly that you can do things if you put the effort forward and keep at it.

I am not chasing after any boys except my husband these days. I am running from negativity about my body and ability. I am chasing the belief that I can run a race that challenges, increases and stretches my confidence.