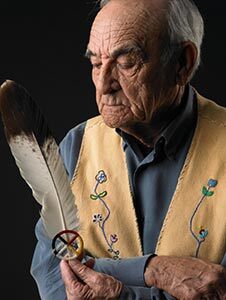 The American Indians Pathways Taskforce will host a one-day free training and education conference for leadership to promote the civil rights of American Indians.
The Pathways to Respecting American Indian Civil Rights Trainings & Education Conference will be July 9 at 8:30 a.m. in the Springhill Suites Denver Downtown at Metro State University of Denver, 1190 Auraria Parkway, Denver, CO 80204. Registration begins at 7:30 a.m.
Topics will include information on health care, employment, education, environmental justice and nutrition. Also included will be discussions on crisis issues within the Native American communities such as hate crimes, the loss of culture and violence against Native women.
The goal of the training and education conference is to provide attendees with answers to a wide range of questions in the Native American community under an umbrella of cultural comfort.
The Keynote presenter will be LaDonna Harris. Harris, a Comanche, was raised during the Great Depression – a turbulent time, especially in Indian Country.
"The introduction of land allotments, boarding schools and the urban relocation program was successfully assimilating the Indian into White society. It was a time of complete destruction of a culture. During this time, the shy, reserved farm girl from Walters, Oklahoma, grew up watching and listening to people, both Indian and non-Indian — quietly studying their body-language and interests. She soon would use her knowledge of cultural differences coupled with her strong Comanche values in a way that would later make her one of the foremost activists for indigenous people's rights. When she met and married a young, white, up-and-coming politician, Fred Harris, she quickly realized she was not destined to be another quiet politician's wife who sat on the sidelines. After being rejected membership by the Junior League of Oklahoma because of her Comanche ethnicity, LaDonna began her first major foray into American Indian activism by starting a national organization." _ Americans for Indian Opportunity (AIO).
AARP is not a sponsor of this event, but is assisting as an organizer. Contact patricia.mcmahon@eeoc.gov for more information about the conference and the