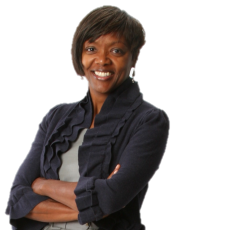 Blog by CJay Smith, CEC
I'm remembering one of my favorite R&B songs…It's a soulful tune by one of the famous groups of the 60's .Sometimes I think that as a world we may not be able to understand our various languages but put on a "good tune," and somehow we manage to make communication happen, think about it… hummmm
I LOVE MUSIC… Whether it is Gospel, Rhythm & Blues, Old School, Country/Western, Classical, Rap, and Jazz, music has been a part of my life since I can remember. My appreciation for different "tunes" is as varied as my love of good food. Today, technology has made access to music more available than ever before, however, the "old school" in me still enjoys the sound of a good CD (compact disc, just in case you forgot). Truth be told, time and time again, you may catch me listening to some cassette tapes, and if I really want to step back in time I pull out the 8 track. If you are still listening to 8 track tapes raise your hand!!
As silly as it may sound, crank up the volume and dance…. dance… dance… and while you're dancing, don't forget to sing! You know the "bucket list" that you hear some talk about? It's where you make a list of things you want to do before you leave this earth, well, on my list is singing and learning to play the piano and within the last 7 or 8 years, I have added learning to play the drums. Will I get to cross off all three, or cross off one or two; at this age and stage of my life just thinking about the choices gives me cause to celebrate.
Sometimes we can get so busy with the business of life that we forget to take the time to stop and enjoy simple pleasures such as listening to music. A good song can tell a good story… so listen and listen well!
Witty, Charming, Intellectual, Energetic, just a few words one could use to describe the many facets of CJay Smith. As Speaker Extraordinaire, CJay uses visualization and humor to deliver refreshing real life every day situational conversations designed to inspire, uplift, and educate. Conversations designed for young adults through the senior years.