AARP Colorado is featuring The Caregiver's Cairn: A Roadmap to Caregiving, a new and very valuable caregiving blog written by Jane Barton and packed with information about caring for you, while you care for a loved one. Join us each month for a new topic on caregiving, brought to you by Jane Barton.
2019
December 2019: When Life Happens
October 2019: An Amazing Walk
August 2019: Fear Limits Life
June 2019: Unplug—Reconnect with LIFE!

2018

November 2018: The End
2017

2016

August 2016: Take 5
2015

2014

2013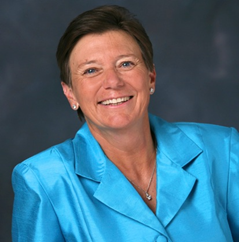 Jane W. Barton, MTS, MASM is a Passionate Speaker, Writer, and Listener

Jane is by nature an educator, storyteller, and listener. These gifts and abilities serve her well in the process of creating relevant, captivating, and transformational programs. She distills complex issues into accessible, easily understood elements using metaphors, images, and narratives thus bringing the topics to life. By accessing, reviewing, and integrating the work of respected authorities, past and present, Jane provides rich, provocative, and enlightening programs. Most importantly, Jane relates the information to the lived experience of serious illness, disability, and aging. Education, whether speaking or writing, must be more than an academic exercise to be effective. Having listened to countless people dealing with the challenges of illness, disability, and aging, Jane knows her audience and artfully crafts her transformational message.

Jane's professional journey has been interesting, to say the very least. Jane served as the Director of Education for the Life Quality Institute (LQI) from 2005- March, 2011 where she created and presented educational programs to community members, healthcare providers, and national audiences for the purpose of improving the lived experience of those persons and families challenged by serious, advanced, or terminal illnesses. She began her career in hospice and palliative care at The Denver Hospice in 2004 as a chaplain intern. She has worked as a chaplain, bereavement facilitator, and director of education. Prior to her seminary and hospice work, Jane worked as a petroleum exploration geologist/geological manager for 16 years followed by three years in financial services.

In May of 2003, she completed her Master of Theological Studies at Iliff School of Theology in Denver, Colorado followed by the completion of a Master of Arts in Specialized Ministry (Pastoral Care) in 2008. Additionally, she is certified as a spiritual director through the Benedictine Spiritual Formation Program.



©IStockPhoto.com/Melpomenem