AARP Colorado is proud to announce that the Singing for Seniors Program of the Larimer Chorale has won a national award.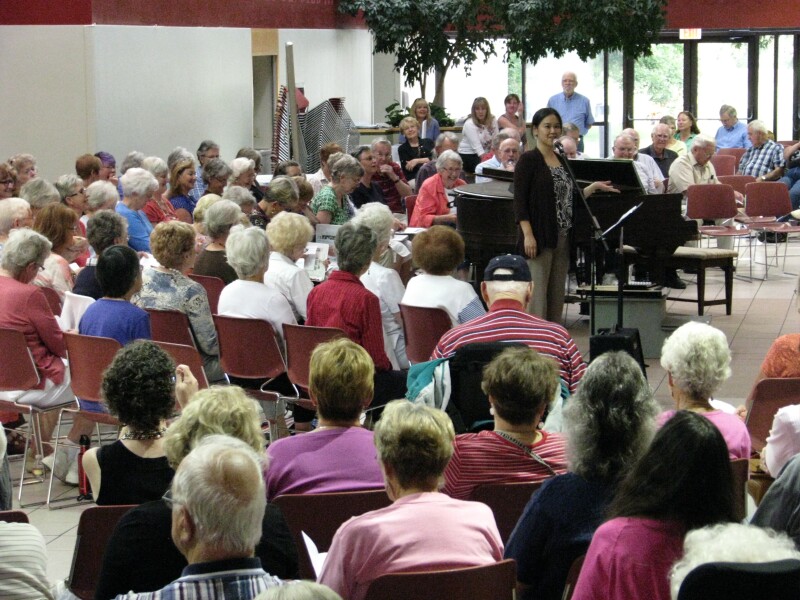 The Larimer Chorale is receiving the 2013 Chorus America Education Outreach Award next month at an awards luncheon in Seattle. The award recognizes the Chorale's "important leadership in the choral field" and praises the Singing for Seniors outreach program for its "strong commitment to outreach and education to an underserved population," said Wendy White the Chorale's Executive Director.

Chorus America is a national organization that provides advocacy, research and leadership development for choirs across the country.

The Chorale was founded by Larimer Chorale Volunteers of America and AARP Colorado, and is sponsored by AARP. It has been a project of Senior Program Specialist Cathy Lasnik.

"I was so excited to hear the news," said Lasnik, who has increased Colorado's volunteers by about 200 members through her work with the chorus. "This award speaks to the caliber of talent, dedication and commitment by the volunteers, and we're happy to have had a part in its formation."

Last year, Singing for Seniors outreach program also won the Larimer County Award from Group Publishing.

The Larimer Chorale's Singing for Seniors program provides opportunities for seniors to sing for the fun of it, while possibly gaining multiple physical and mental health benefits from singing in a group; increased lung capacity, better posture, improved moods, increased socialization, and regular mental exercise.