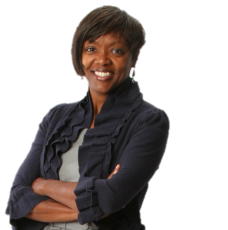 Blog by CJay Smith, CEC

According to Webster's dictionary, the term Empty Nesters is defined as "a parent whose children have grown up and moved away from home." For about 4 years now, my husband and I have been Empty Nesters, and you know what? We Love it! There is something so peaceable about having the house to ourselves. We loved the time spent raising our two beautiful daughters, but they are both grown and out of the house and doing well. Which brings me to this, since we were enjoying our status so much, it made me pause for a moment when my husband shared with me that the grand-boys wanted to come to visit for two weeks. Now don't get me wrong, LOVE them… however, we had not had anyone in the house for this period of time since the girls left, plus they were boys, and I was only accustomed to girls.

As I was preparing for their arrival I thought, what do boys like to do, and my "inner tom boy" thought baseball, let's go see the Rockies and we did. The home team lost but we had a wonderful time talking about what types of things they were interested in and found out that one was passionate about skateboarding and designing his own line of skate gear and the other, who has made trips to countries to fit children with artificial limbs, wants to study biomedical engineering. Wow, skateboarding, biomedical engineering, one could only but imagine our range of conversations. I learned so much about them. Since they had not had the opportunity to spend one on one time with their grandfather, they did a lot of that. At times I would be in another part of the house and I would hear my husband giving them "words of wisdom" and good "manly qualities" to grow and live by. Then it hit me, they weren't here to give me the experience of being around boys or to try and figure out what they liked to eat, or even so much what they were interested in doing, they were here for the experience of our home and some guidance that I believe can only come from the love of a grandfather. The boys have been home 3 weeks now and there is not a week that has gone by that they have not called and thanked him for helping them to see and understand more of life. So for those of you out there who are grandparents and have so much to give to influence and guide young lives, invest in your grandchildren and other children as well. What I learned from their visit was the importance of continuing to pass on the legacy of family…

Witty, Charming, Intellectual, Energetic, just a few words one could use to describe the many facets of CJay Smith. As Speaker Extraordinaire, CJay uses visualization and humor to deliver refreshing real life every day situational conversations designed to inspire, uplift, and educate. Conversations designed for young adults through the senior years.