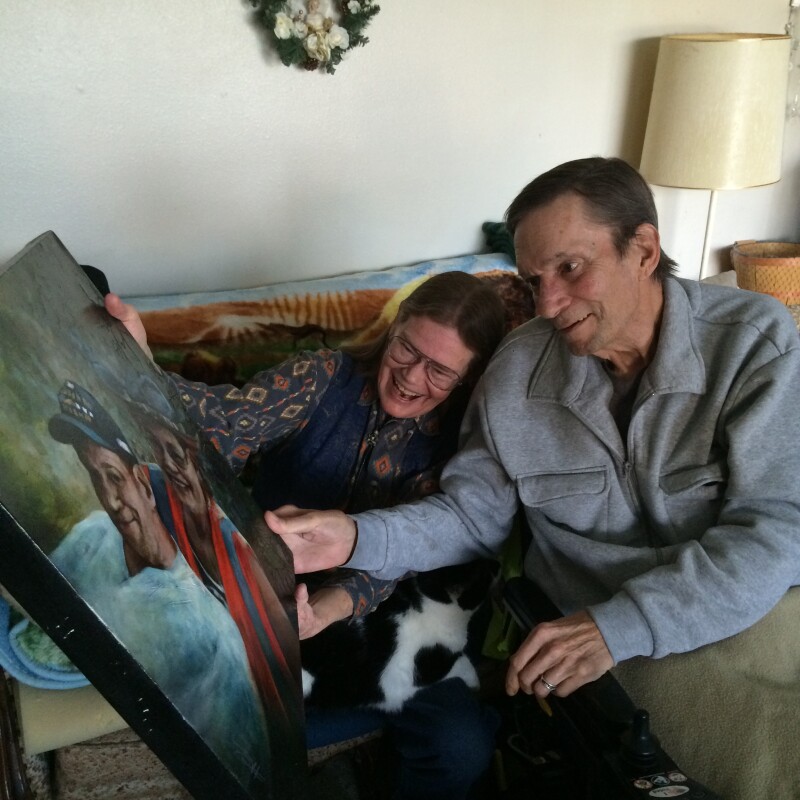 On Nov. 25, AARP Colorado arranged for AARP volunteer and executive council member Jill Taylor, who is located near the city of our recipient, to present Lynn St. John of Loveland with the painting at her home to recognize her hard work as a caregiver to her husband Randy.
Jill Taylor said Lynn "broke into tears when she saw the painting … totally loved it. She and her husband were a delight – you could tell they were in love and supportive of each other."
Jill Taylor was accompanied by a representative from the local Area Aging on Aging.
Taylor said Lynn and her husband Randy loved the painting and she added a thanksgiving bouquet to the gifts for Lynn and Randy.
[Photo courtesy of UC Health]