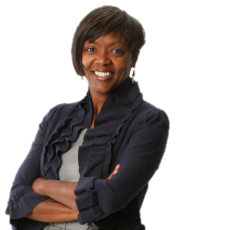 Blog by CJay Smith, CEC
If an apple a day keeps the doctor away… what will a laugh a day do? Think about it, when was the last time you had a "good old fashion" make my stomach ache laugh? You heard, read, saw or did something that made you burst out with laughter? With the everyday stresses we may encounter in today's world, "Laughter may be just what the doctor ordered…"
Growing up, I can remember a lot of laughter in my household. From my mother recanting her nursing adventures for that day to my grandmother retelling "colorful" stories of her get-togethers with other church ladies to my grandfather telling jokes that he had heard at the barbershop when he went to get his "Saturday afternoon, getting ready for Sunday church haircut," there was laughter in the air. And even today after all these years, I can look back and see the smiles on their faces and you know what, it brings a smile to mine as well…
So… along with those resolutions you've made for this year, remember to jumpstart your "Laugh Zone" and discover the benefits and the JOY of laughter…
Here are some of my favorite "creative laugh zone" tips to consider:



Recognize that laughter too is part of the human experience

Seek out fun playful people and share a good joke or funny story

Watch a funny movie or TV show

Go to a comedy club

Take the time to enjoy the laughter of children…

Hire a laugh coach
Witty, Charming, Intellectual, Energetic, just a few words one could use to describe the many facets of CJay Smith. As Speaker Extraordinaire, CJay uses visualization and humor to deliver refreshing real life every day situational conversations designed to inspire, uplift, and educate. Conversations designed for young adults through the senior years.