Come Together
Blog by Jane Barton

Greetings one and all...

I would like to welcome you to the AARP caregiving blog - The Caregiver's Cairn. Cairns, as you probably know, are piles of rock used historically to mark or designate a trail. A landmark of sorts – an indicator that you are on the right path. In like fashion, we hope that this caregiver's blog will serve to guide you throughout the journey of caregiving and/or care receiving.

My name is Jane W. Barton, and it is my distinct honor and delight to participate in this on-going conversation about the issues associated with caregiving and care receiving. My role in the process is to be a catalyst - a spark - to ignite the needed (and desired) conversations among caregivers and care receivers. As such, I think it important for you to understand why I am passionate about caregiving.

I am committed to serving caregivers and care receivers based on my personal and professional experiences as a caregiver. At the relatively young age of 15 years, my world changed forever when my mother was diagnosed with breast cancer. Over the course of 8 1/2 years, I served as a primary caregiver for my mother - experiencing the challenges, the opportunities, the blessings, and the losses associated with her care. A decade later, my family shared in the care of my father who suffered a stroke and ultimately succumbed to prostate cancer. I also learned of the daunting challenges posed by dementia as I companioned my godmother in the final years of her life. All of my personal experiences of caregiving led to a meaningful career as a hospice chaplain and palliative care educator. Today, I serve as a speaker, writer, and listener focused on the issues of aging and illness.

Caregiving is obviously a prominent theme in my life - as it is for all of humanity. Human beings are relational creatures. We are interconnected. As such, we are called to care for each other. Each person and each situation is unique. However, caregiving is a common concern that challenges not only the individual but also the family, the community, and our societal systems. If we are to rise to the occasion, we must become proactive instead of reactive. We must recognize the common ground on which we stand and support one another in our respective caregiving journeys.

On the 15th of each month, I will post reflections, concerns and questions designed to generate a lively conversation. Over the intervening month, I will respond to questions and comments posted by blog participants. So, I invite you to come together and share your stories, questions, answers, insights, hopes, fears, frustrations, resources, and hard won wisdom. Our experiences will serve as the rocks that will comprise The Caregiver's Cairn - the monuments and markers that will serve to guide and to empower other caregivers when they are feeling lost and alone. We have an opportunity to create a space in which hope can be discovered and despair diminished. This is what we are called to do. This is who we are called to be. It is time to come together and realize someone cares.

Blessings on your journey.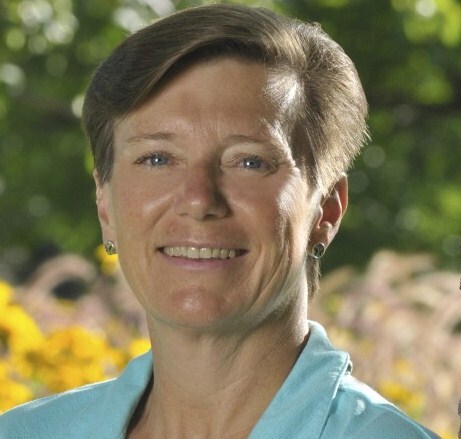 Jane W. Barton, MTS, MASM, CSA is a passionate speaker, writer, and listener.


Jane is the founder of Cardinal, LLC, a consulting firm that provides educational programs to assist people in confronting the daunting challenges posed by aging, serious illness and disability. Jane is well-versed in the areas of grief and bereavement, caregiving, hospice and palliative care, change and transition, and spirituality and health. She presents innovative, transformational programs to community members, healthcare providers, pastoral caregivers, clergy, funeral service providers, and national audiences to improve the experience of people and families challenged by serious, advanced, or terminal illnesses.
Previously, Jane served as Director of Education for a hospice and palliative care educational institution. She has also served as a hospice chaplain and bereavement facilitator in hospice and palliative care. Jane is a certified Spiritual Director as well as a Certified Senior Advisor. In a former life, she worked as a financial services representative and an exploration petroleum geologist and manager.
Contact Information: www.CardinaLife.com, CardinaLife@msn.com 303-489-3903