Blog by Jane Barton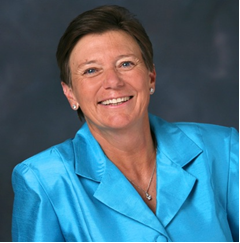 Greetings one and all...
Welcome back to The Caregiver's Cairn - a sustaining and empowering guide for caregivers and care receivers. I hope you and yours have enjoyed a lovely month since my last posting. I invite you to pour a cup of coffee or hot tea, curl up in a cozy chair, and take a deep breath. I want to chat about a rather touchy subject today—getting old. Ok. I understand. The prospect of getting old is not something we like to consider. Living in a society in which youth is revered and old age despised, we opt to deny, if not ignore, the natural process of aging. But the reality is this—we are all getting older with each passing moment. Despite the lotions and potions, exercise regimes, nutritional supplements, and "nip and tuck" procedures, we age whether we like it or not! So, instead of wasting our time, talents, and treasures in the futile battle against Mother Nature, how can we invest ourselves in such a way that we embrace the ride of a lifetime? A question worthy of consideration in my humble opinion.
In conversations with family, friends, and colleagues, I am reminded that we all look at the process of aging a little bit differently. Based on our personal experiences, some of us may view aging as a burden to bear. Others perceive aging as a gift to be received—regardless of the inherent challenges. Furthermore, our perception of aging changes as we get older. So, our appreciation and understanding of aging is contextual.
As I have noted in previous blogs, my mom died of terminal breast cancer at the age of 54. Since I am now 58, that seems incredibly young! Today, I try to imagine how my mom would have looked at the age of 89. I wonder about the talents and interests she might have pursued over the past 34 years. I dream of the adventures we would have shared. And, I long to hear her words of wisdom derived from the highs and lows of life. But sadly, my mom was not afforded the opportunity to "get old." And because of that, I have an enhanced appreciation of life and the process of aging.
Please know, I am not writing this blog wearing rose-colored glasses. I may be optimistic, but I am also realistic about the aging process. The ravages of gravity. Aches and pains. Grey as the new black. Physical and cognitive changes. The reality is that getting old will challenge my mind, body, and spirit in a myriad of ways. There will be many things beyond my control—which will be incredibly frustrating and frightening! In those moments, I hope…
• to be wise enough to embrace the experience of aging
• to be courageous enough to confront the challenges
• to be vulnerable enough to ask for help
• to be faithful enough to trust the process
• to be grateful enough to enjoy the ride!
Thanks so much for stopping by today. I invite you to share your perspective on the caregiving journey. Make suggestions. Pose questions. Provide resources. Share your story. Coming together and sharing, we will improve the process for one and all. I look forward to continuing the conversation next month. Til then, blessings to you and yours...Jane W. Barton
Do you have a question for Jane? Please email us at coaarp@aarp.org and we will be in touch soon!
J
ane W. Barton, MTS, MASM, CSA is a passionate speaker, writer, and listener. Jane is the founder of Cardinal, LLC, a consulting firm that provides educational programs to assist people in confronting the daunting challenges posed by aging, serious illness and disability. Jane is well-versed in the areas of grief and bereavement, caregiving, hospice and palliative care, change and transition, and spirituality and health. She presents innovative, transformational programs to community members, healthcare providers, pastoral caregivers, clergy, funeral service providers, and national audiences to improve the experience of people and families challenged by serious, advanced, or terminal illnesses. Previously, Jane served as Director of Education for a hospice and palliative care educational institution. She has also served as a hospice chaplain and bereavement facilitator in hospice and palliative care. Jane is a certified Spiritual Director as well as a Certified Senior Advisor. In a former life, she worked as a financial services representative and an exploration petroleum geologist and manager.