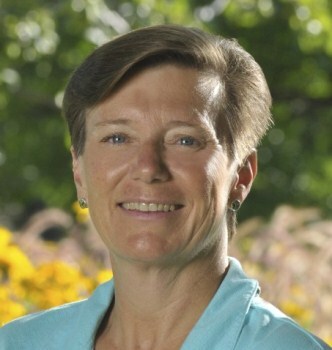 Blog by Jane Barton

Greetings one and all...

Welcome back to The Caregiver's Cairn - a sustaining and empowering guide for caregivers and care receivers. I hope you and yours have enjoyed a lovely month since my last posting. I invite you to pour a cup of coffee or hot tea, curl up in a cozy chair, and breathe. If you are serving as a family caregiver, you probably take very few opportunities to sit and relax. If you are a care receiver, the challenges associated with your compromised health may be all consuming. Today, I invite you to intentionally reflect on your experience of caregiving or care receiving. I encourage you to take a moment to reflect on the family challenge of aging and illness.

According to the Family Caregiver Alliance, the average duration of the caregiving journey is currently 4.6 years. Caregiving is not a short term proposition - for the person receiving care or for those providing care. The introduction of a serious illness or disability disrupts the stability of a family system. Roles change. Routines change. Expectations change. Nothing seems normal. Initially, this is a frightening time for families, a time of transition and uncertainty. We often feel like strangers in a foreign land, unfamiliar with the landscape, the language, and the residents. It takes time and courage to regain our bearings and chart a new course of action. Is it any wonder that caregiving is one of the greatest challenges for families today? We are challenged physically, emotionally, spiritually, psychosocially, and financially. Consequently, we must have realistic expectations of ourselves and our families throughout the duration of the journey.

When speaking to caregivers and care receivers about caregiving, I start by reminding them of a foundation truth - a truth I discovered when I served as a caregiver for my parents and also as a witness to other family caregivers. All families are dysfunctional at some level, so do not expect your family to respond perfectly to the challenges posed by caregiving. Now this should not be shocking news to any of us, right? Families are comprised of human beings. Human beings are fallible creatures. Therefore, families are fallible - capable of making mistakes. We will not meet the challenge of caregiving perfectly, nor should perfection be our expectation. To do so could create a sense of disappointment in ourselves and our families. We must be gentle with ourselves and each other as we share the journey of caregiving.

I also routinely remind healthcare professionals that family systems are fallible. Illness and the changes posed by aging are known to be some of the most daunting challenges for families - events which may prompt a family to react out of fear or frustration. It is of no benefit to label a family as difficult or noncompliant. Instead, it is the wise healthcare provider who opts to listen instead of reacting. Listening enhances our understanding of the situation and paves the way for an empathetic, compassionate response.

In closing, I think it is beneficial to recognize our family legacy of caregiving. How does your family respond to a caregiving need or crisis? Who is expected to be the caregiver? Do you readily accept help from people outside of your family? What are the family and cultural norms of care within your family? Obviously, there are no right or wrong answers. However, if your family legacy of caregiving is not serving you well, I invite you to create a new norm of care that does. There is always room for improvement!

Thanks so much for stopping by today. I invite you to share your perspective on the caregiving journey. Make suggestions. Pose questions. Provide resources. Share your story. Coming together and sharing, we will improve the process for one and all. I look forward to continuing the conversation next month. Til then, blessings to you and yours...Jane W. Barton

Do you have a question for Jane? Please email us at coaarp@aarp.org and we will be in touch soon!