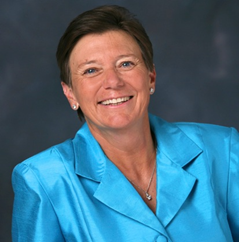 Blog by Jane Barton

Greetings one and all...

Welcome back to The Caregiver's Cairn - a sustaining and empowering guide for caregivers and care receivers. I hope you and yours have enjoyed a lovely month since my last posting. I invite you to pour a cup of coffee or hot tea, curl up in a cozy chair, and take a deep breath. It's time for a break and a moment of reflection. Today, I want to recognize the power of stories - stories of caregiving and care receiving.

For the past ten years, I have enjoyed meeting personal and professional caregivers throughout the United States. I present educational programs on a variety of topics related to aging, caregiving, and end-of-life care. Regardless of the venue, stories are always an essential element of the presentation. Although I invest significant time and effort reviewing current authoritative sources when creating a new program, I realize the greater challenge is conveying the information in a manner that resonates with the audience. Hypotheses, theories, and models are useful to a certain extent. But it's the lived experiences - the stories - that captivate every audience. Stories speak to our hearts and resonate in our souls, thereby prompting candid, honest conversations. By sharing stories of caregiving, my audiences realize I know the journey of caregiving from the inside out. Thus, we share a common experience. We share a common language.

Sharing personal stories of caregiving and care receiving can be quite daunting. Being open and vulnerable feels risky. We feel exposed. But an amazing thing happens when we find the will and the way to share our stories. Our openness empowers others to share their stories in return. Consequently, there is a give-and-take throughout the caregiving journey. I learn something from you. You learn something from me. We are both the wiser! Powerful indeed!

So, I encourage you to checkout a new caregiving initiative - I Heart Caregivers ( https://act.aarp.org/iheartcaregivers/). AARP created a platform where the powerful stories of caregivers can be shared, honored, and recognized. I invite you to take center stage and share YOUR story of caregiving. Your story is important. Your story is powerful. Your story may be the message another caregiver needs to get through the day. Please take advantage of this wonderful opportunity to contribute to the conversation. Together, our collective stories of caregiving will inform, influence, and improve the experience for one and all.

Thanks so much for stopping by today. I invite you to share your perspective on the caregiving journey. Make suggestions. Pose questions. Provide resources. Share your story. Coming together and sharing, we will improve the process for one and all. I look forward to continuing the conversation next month. Til then, blessings to you and yours...Jane W. Barton

Do you have a question for Jane? Please email us at coaarp@aarp.org and we will be in touch soon!

Jane W. Barton, MTS, MASM, CSA is a passionate speaker, writer, and listener. Jane is the founder of Cardinal, LLC, a consulting firm that provides educational programs to assist people in confronting the daunting challenges posed by aging, serious illness and disability. Jane is well-versed in the areas of grief and bereavement, caregiving, hospice and palliative care, change and transition, and spirituality and health. She presents innovative, transformational programs to community members, healthcare providers, pastoral caregivers, clergy, funeral service providers, and national audiences to improve the experience of people and families challenged by serious, advanced, or terminal illnesses. Previously, Jane served as Director of Education for a hospice and palliative care educational institution. She has also served as a hospice chaplain and bereavement facilitator in hospice and palliative care. Jane is a certified Spiritual Director as well as a Certified Senior Advisor. In a former life, she worked as a financial services representative and an exploration petroleum geologist and manager.