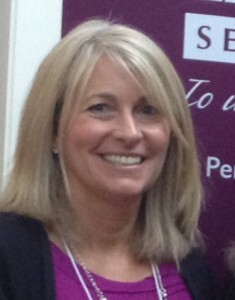 The holiday season offers opportunities to reflect on all that is good in our lives, and how we can give back to those less fortunate. We've all seen the red kettles and bell ringers outside local grocery stores or heard about local soup kitchens serving up holiday dinners. Volunteers like these are motivated to be agents for change in their communities, and many will say that community service defines who they are. However, these individuals often experience significant health and emotional benefits as well. Staying actively engaged in life through activities like volunteering or building meaningful, caring relationships with the elderly in our communities can help in sustaining a healthier lifestyle, which in turn offers a host of physical, mental, and social benefits.

Social, Health, and Emotional Motivations to Volunteering

According to a recent study by Home Instead, Inc.*, most older adults who volunteer (95%) report feeling both healthier and happier, and enjoy the social aspects. Specifically, the study found:

98% gained an increased sense of purpose
98% stayed more active and felt better physically
98% felt better mentally and emotionally
74% felt they were better able to overcome feeling isolated
70% felt they were better able to overcome feeling depressed
77% of seniors with chronic conditions felt volunteering helped in managing their conditions
Ways to Get Involved

To give back through service in your community, and start enjoying the many benefits to your health, consider reaching out to the following organizations for information on service opportunities:

Churches and religious groups
Senior centers and senior related services
Schools and educational institutions
Nonprofit organizations
Hospitals and health care volunteer programs
Professional caregiver opportunities to help the local elderly
*Home Instead, Inc. completed 600 telephone interviews with older adults in the U.S who participate in community service programs as research in developing its Salute to Senior Service Program.



Laura Kneeskern is a Home Care Consultant with Home Instead Senior Care Denver North. Home Instead is a nationally recognized leader in home care services, resources, and advocacy for senior issues. The Denver North location has been providing compassionate, professional in-home care services and resources to seniors and their families for over 17 years. www.HomeInstead.com/DenverNorth.