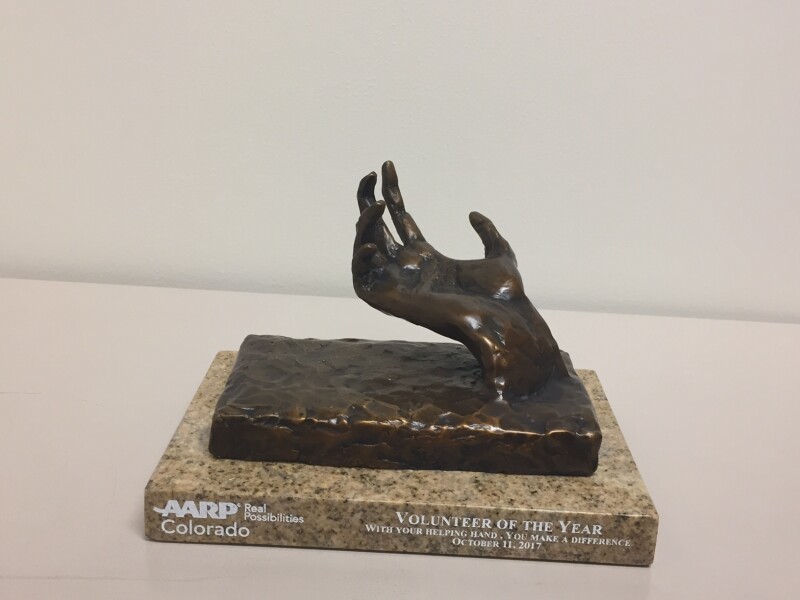 Each volunteer is unique and valued for his or her desire to contribute to the good of the community.

Together, volunteers are the face and heart of AARP. Staff is the structure but we, the volunteers, can touch the community because we are the community.

We can and do make a difference — from movies for grownups through tax aide to the AARP drivers' programs and all the programs and efforts that volunteers take into their communities. And, my favorite, legislative advocacy, that "gives back" to every community, city and municipality in the state and at times "gives back" on a national level.

The volunteer recognition committee imagined an award that would characterize the uniqueness of each volunteer, but still show the collective compassion, willingness and desire to "give back" that our volunteers have told us is the propelling power behind their volunteering. With the award, we wanted to tell volunteers that "You Make a Difference."

We wanted an award that would be as unique to the Colorado AARP as are our volunteers. We wanted it to show our volunteers' collective spirit of caring and giving. We had a local artist develop an award and watched the award move from concept to sketch to mock up to the award before you today.

We call this award The Caring Hand Award, the You Make a Difference Award and even the Genie(Jeanie), after the sculptor who created it just for us.

The Andrus award will be presented to outstanding volunteers during AARP Colorado's volunteer recognition event, You Make a Difference on Oct. 11, 2017.

- Jean Nofles is AARP Colorado president, which is a volunteer position. She also is the artist who designed this year's Andrus award.