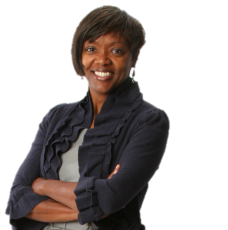 Blog by CJay Smith, CEC

When I was first asked to write a blog for AARP and its "Life Reimagined" initiative, I was most excited, yet at the same time I knew that if I was going to be writing about various ways to rethink oneself and ones life, I too would be exploring my own questions and answers concerning my own life.

Since receiving my coaching certification in March of 2008 and starting my own business, blogging, along with E-books, podcast and other what I call "technology moving forward" concepts have been on my list of things to engage in in order to move my business forward. Well, that was in 2008 and here we are in 2014 and this is my very first attempt at blogging, better late than never, my grandmother use to always say.

I suspect, like many of the AARP audience, I too am of the generation where many of us, not all, but many of us still consider ourselves "old school" when it comes to the computer and technology. I often say to my friends that if I were not running a business, I would still be talking about using tin cans and string like I did when I was a kid. I can remember playing with a friend or a group of friends and we would get soup cans, punched a hole in the bottom, tie a long piece of string to each end as if it were the cord to an actual telephone and played like we could talk and hear each other from around the corner of the house. Well, that was about 47 years ago and my, my how technology has changed. And just think, if I had allowed my fear of technology and my "perpetual hesitation" to stand in my way, I would not be writing my first blog and you would not be reading it…

So if writing is your thing—go for it! You could start by writing articles for your local community paper, church, or civic group. Something that may be fun: try a creative writing class offered by a junior or community college and for an added twist, take along a friend. Or like me, you can take to the computer and write your first blog. Imagine your writing possibilities…



Witty, Charming, Intellectual, Energetic, just a few words one could use to describe the many facets of CJay Smith. As Speaker Extraordinaire, CJay uses visualization and humor to deliver refreshing real life every day situational conversations designed to inspire, uplift, and educate. Conversations designed for young adults through the senior years.