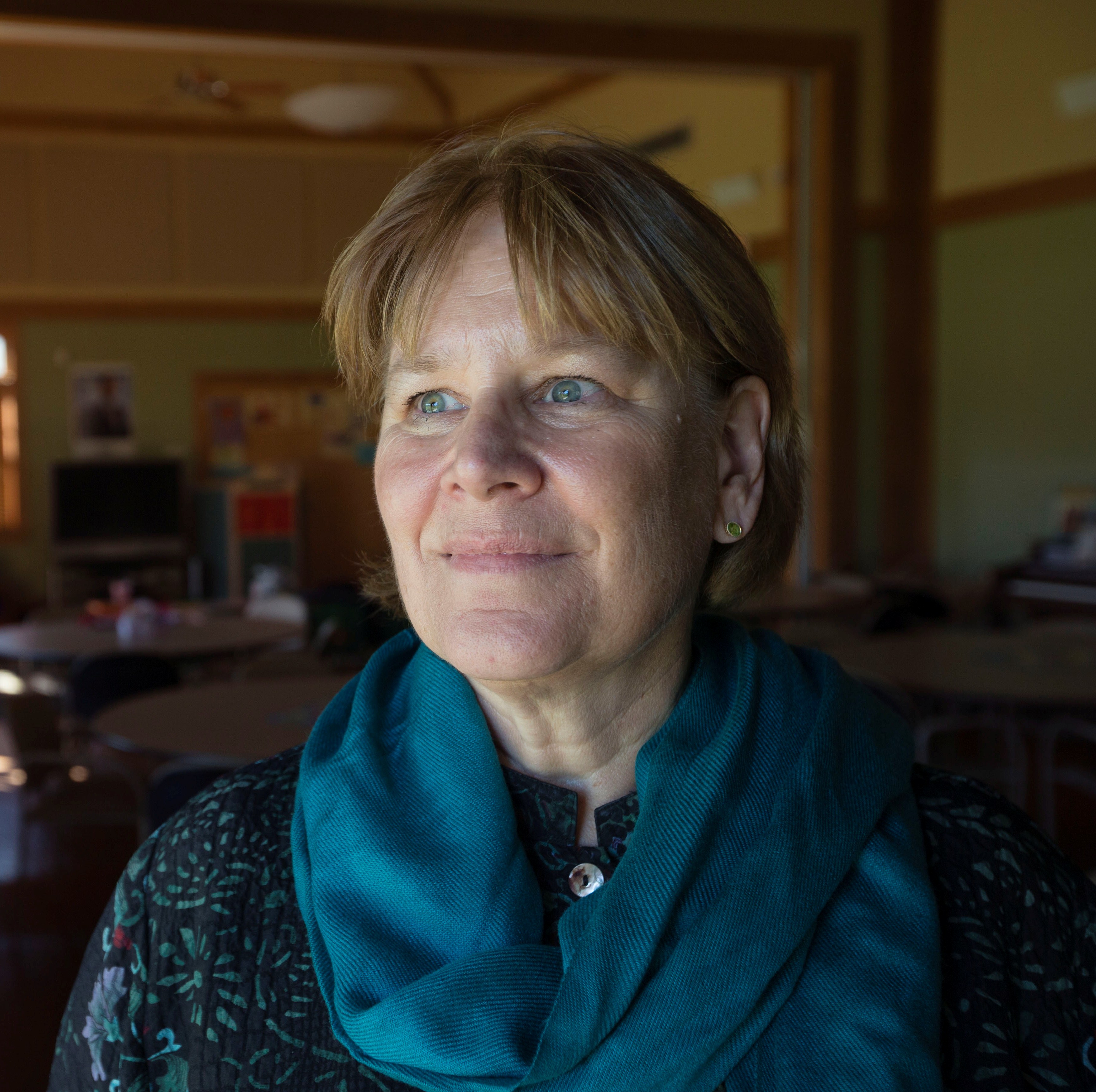 A news story started it all. Judy Cockerton was moved to action after learning about a 5-month old foster child who had been kidnapped from his crib. She and her husband became foster parents themselves, but Cockerton wanted to do more. Knowing that not all families can bring foster children into their homes, she wanted to create other ways for people to help.

In 2002, she founded the Treehouse Foundation, which created Treehouse at Easthampton Meadow – a mixed-income, multigenerational housing community in Easthampton. Families who have adopted or are planning to adopt foster children live among people age 55 and older, who serve as "honorary grandparents."

For her work in changing lives for the better, Encore.org awarded Cockerton the $100,000 Purpose Prize for Intergenerational Innovation, sponsored by AARP.

"We are so moved by Judy's steadfast commitment to providing unique learning opportunities for children in foster care by connecting them with older mentors in their communities," said Barb Quaintance, senior vice president for volunteer and civic engagement at AARP. "She embodies the very spirit of service that is part of AARP's mission to lead positive, multigenerational social change.

Cockerton, 61, a former teacher and toy store owner, has inspired more than 600 people to help foster children in Massachusetts, through the Treehouse Foundation and her two other nonprofits, Sibling Connections and Birdsong Farm. Volunteers serve as mentors, tutors and camp counselors. They teach foster kids how to read, plant gardens and ride horses. They take them for nature walks and trips to the playground. They enrich the lives of children who crave and deserve healthy connections to caring adults.

Through her Re-Envisioning Foster Care in America Initiative, Cockerton is now focused on bringing together diverse stakeholders – from social workers to state officials, families to philanthropists – to think creatively about how to change the foster care system, in part by developing programs that communities across the country can replicate.

"Winning The Purpose Prize for Intergenerational Innovation is a tremendous honor," Cockerton said. "Encore.org and AARP are helping me realize my goal of improving the lives of children placed in foster care in Massachusetts and beyond."

About The Purpose Prize

Now in its seventh year, the Purpose Prize is America's only large-scale investment in social entrepreneurs and other creative problem solvers in the second half of life. The Prize program, which recognizes people 60 and older, is funded by the John Templeton Foundation and The Atlantic Philanthropies. The Prize is awarded by Encore.org (formerly Civic Ventures), a nonprofit that promotes encore careers – work that is both personally meaningful and serves the greater good.

This is the second year AARP has sponsored a special Purpose Prize to recognize people who bring generations together to benefit society.

Cockerton will join four other 2012 Purpose Prize winners at an awards ceremony in February in San Francisco. Profiles, videos and photographs of all winners are at www.encore.org/prize.


http://www.youtube.com/watch?v=hFG-IAop0E0[/youtube]

Photo and video courtesy of Encore.org