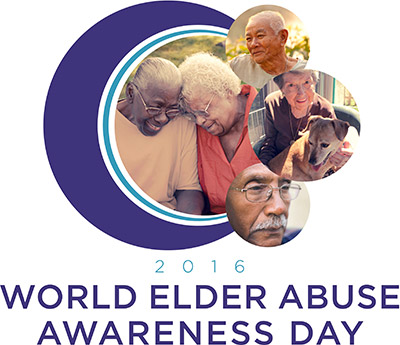 In recognition of World Elder Abuse Awareness Day, the office of Bristol County District Attorney Thomas M. Quinn III, with sponsorship from AARP, is holding an Elder Abuse Prevention Conference — "A Focus on Avoiding Scams, Fraud, and Identity Theft" — on Wednesday, June 15, 2016 in Fall River.

The conference takes place from 8:30 a.m. to 12:30 p.m., at Bristol Community College in Fall River, and includes breakfast and a resource fair. Conference speakers include:

World Elder Abuse Awareness Day (WEAAD) was started in 2006 by the International Network for the Prevention of Elder Abuse and the World Health Organization at the United Nations, according to the National Center on Elder Abuse. Statistics on elder abuse from the WHO are sobering:

Around 1 in 10 older people experience abuse every month.
Rates of abuse may be higher for older people living in institutions than in the community.
Elder abuse can lead to serious physical injuries and long-term psychological consequences.
Elder abuse is predicted to increase as many countries are experiencing rapidly ageing populations.
The global population of people aged 60 years and older will more than double, from 900 million in 2015 to about 2 billion in 2050.
Elder Abuse Prevention Conference
WHEN: Wednesday, June 15, 2016, 8:30 a.m. to 12:30 p.m.

WHERE: Bristol Community College (Cafeteria/Building G), 777 Elsbree St., Fall River, MA

RSVP: Call Eric Poulin at the Bristol County DA's Office at 508-961-1973 or email him at Eric.M.Poulin@state.ma.us.

The Conference is sponsored by AARP, Senior Whole Health, District Attorney Tom Quinn, the office of Attorney General Maura Healey, Bristol Elder Services, Coastline Elderly Services, St. Anne's Hospital, The Arbors at Taunton, and the Law Offices of Jane E. Sullivan.