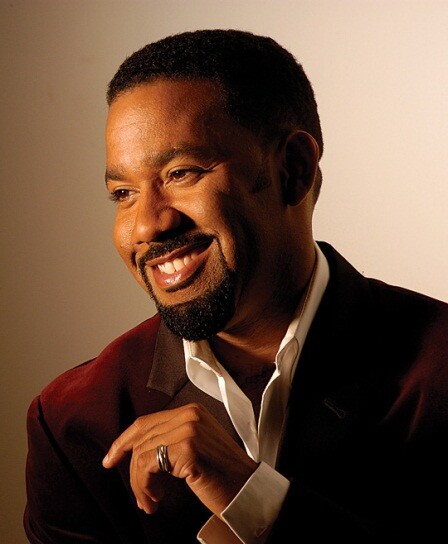 Looking for something unique to do this Valentine's Day? You're in luck! AARP MD is offering a special member discount for a Valentine's Day concert in Rockville, MD, featuring Billboard Top 10 Jazz keyboardist/pianist Marcus Johnson! Master of the "urban groove," keyboard master Johnson spikes smooth jazz with the rhythms of rap and the soul of R&B.
Johnson's unique self-taught style of piano play has earned him distinction among his peers, and accolades among critics and fans alike. This performance will surely impress the special person in your life! Don't miss his debut at Music Center at Strathmore.*
Details are below - and watch a video of Marcus Johnson and his Urban Jam Band in action!
When: VALENTINE'S DAY, Friday, February 14, 2014 at 8PM (Co-Presented with Blues Alley)
Where: MUSIC CENTER at Strathmore (10701 Rockville Pike, Rockville, MD 20852)
Performance Tickets: $26–$60
Make sure to take advantage of the 10% discount on performance tickets for AARP members! By using this link and the link below, the checkout price will include the AARP discount. You may also enter the code "AARPDCMD" at checkout to receive your discounted price.
You also can call Strathmore for tickets at (301) 581-5100. Remember to mention the discount code: AARPDCMD
Please note: There is no discount for the "Dream Date Valentine's Dinner."
*This is not an AARP event. Any information provided to the host organization will be governed by its privacy policy.