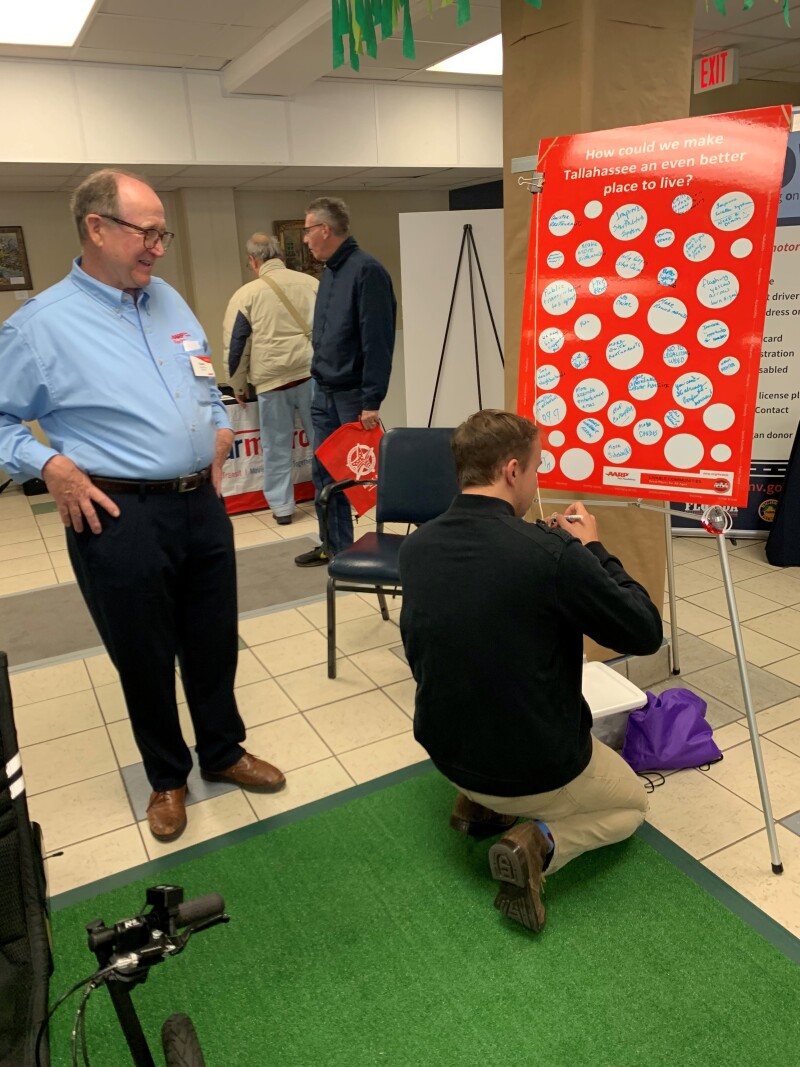 As one of the first Florida cities to join the AARP Network of Age-Friendly Communities, Tallahassee has been working since 2016 to make itself a community that is livable for people of every age.
With older populations growing both in Florida and here in the Capital City, it's especially important that the community support an active, healthy lifestyle for people of all ages.
On Jan. 24 & 25, AARP and the City of Tallahassee came together for the 20 th Annual Active Living Expo at the Tallahassee Senior Center for the residents in the city. At the expo, seniors were offered free health screenings, multiple workshops on health living and how to stay active, and giveaways.
"Our community is our home, it's our village," said Jeff Johnson, AARP's Florida state director. "It's awesome to see the community come together and work to see Tallahassee become more age-friendly for the residents."
There were also more than 80 vendors set up, all advertising different companies in Tallahassee that could assist seniors. The expo highlighted initiative that make Tallahassee an age-friendly community. (See images below)
Citizens from all over the city came to visit the different booths and enjoy the experience. AARP promoted age-friendly communities by setting up a mock community for the seniors to enjoy. AARP volunteers allowed seniors to write what they believed Tallahassee could use to make the city more age-friendly and enjoyable for them.
The expo was divided into different zones-housing, health, and transportation, which were all focusing in on important topics to keep Tallahassee a growing city. Each zone offered hands-on demonstrations and advertised companies that could assist residents to make everyday living comfortable for them. At the end of the expo, all participants received goodies to take home with them.
Thank you to all involved:
Health Zone
Sweat Therapy Fitness
Brain Body Balance – Kathy Gilbert
Tallahassee Geocachers
Housing Zone
Maren Cox
Ann Cleare
Transportation Zone
City of Tallahassee Planning Dept
Safe Mobility for Life Coalition