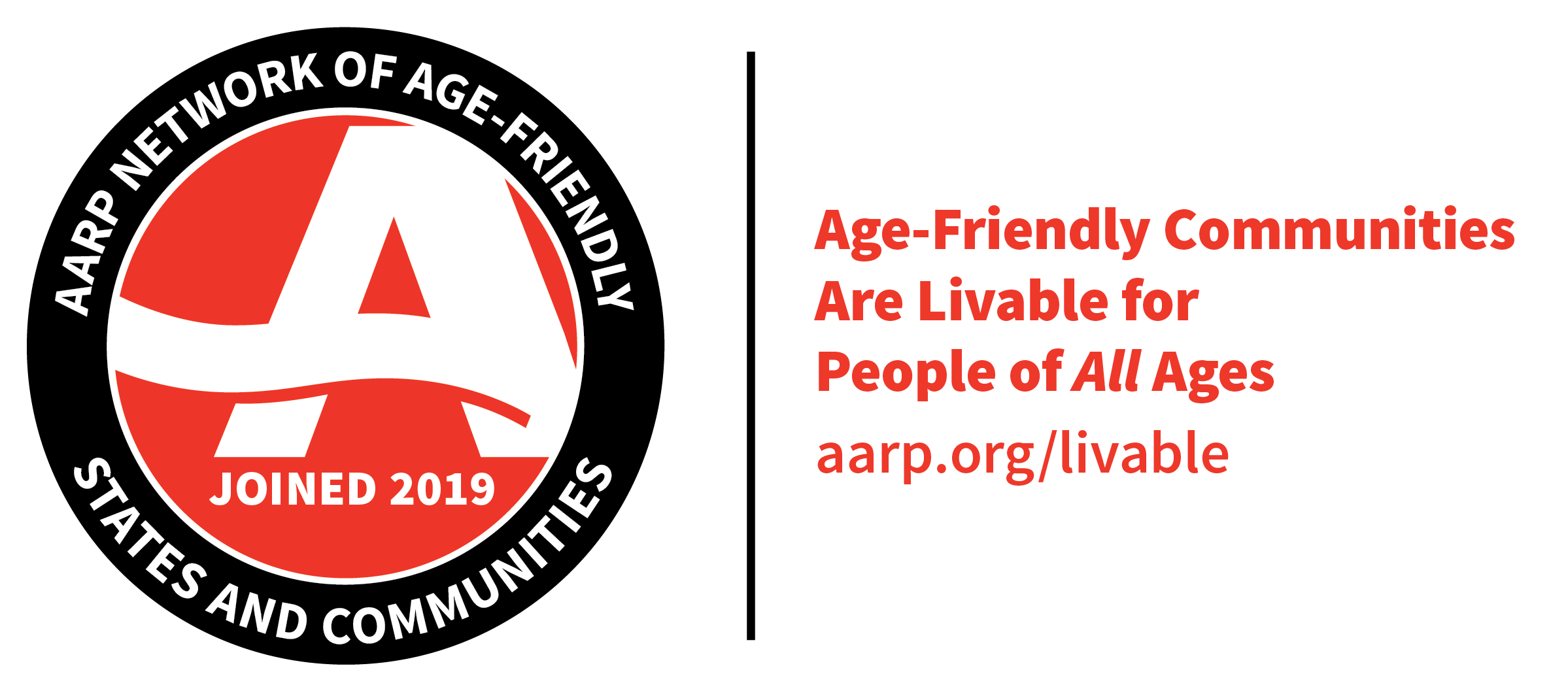 The AARP Network of Age-Friendly Communities encourages states, cities, towns and rural areas to prepare for the rapid aging of the U.S. population by paying increased attention to the environmental, economic and social factors that influence the health and well-being of older adults. Launched in April 2012, the network operates under the auspices of the World Health Organization's Age-Friendly Cities and Communities Program.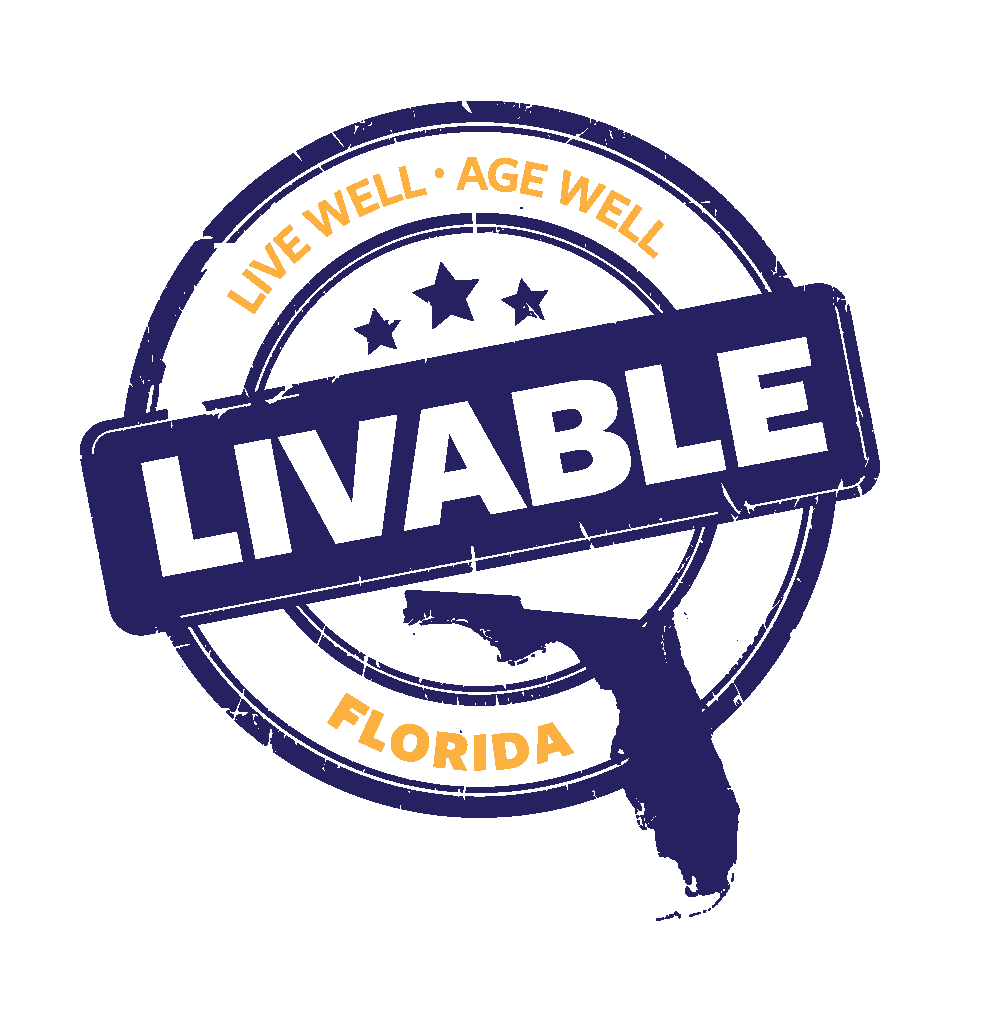 AARP Florida is pleased to have wonderful partners statewide to make the Sunshine State more age-friendly to residents of all ages and abilities. Currently, there are 44 Age-Friendly Communities in Florida. Click here to see all the Florida communities in the network.

In April 2019, Florida became the 4th Age-Friendly State in the nation. Our primary partner is the Florida State Department of Elder Affairs who leads the Livable Florida efforts. For more information, please visit Livable Florida.

Launched in 2017, the annual AARP Community Challenge provides small grants to local governments and nonprofits in order to fund quick-action, ready-to-implement projects that can help communities become more livable for people of all ages. For more information about the AARP Community Challenge Grants, click here.


Deerfield Beach received a 2021 AARP Community Challenge Grant called NE 3rd Avenue Quick Build Project. This "quick build" project will increase safety and the comfortability of pedestrians, bicyclists, transit users and drivers during their commute. This temporary redesign will transform NE 3rd Avenue for six months, at a lower cost than permanent improvements. The project was done in partnership with Broward Metropolitan Planning Organization. Check out the video:


Broward MPO: BTactical Deerfield Beach December 11, 2021
The City of Orlando received a 2021 AARP Community Challenge Grant to create Solar "Tables of Connection" which allowed the city to install 2 solar/charging tables with wireless hotspots painted by local artists to bring internet access and social connection to underserved neighborhoods with limited internet access. Check out the video:

For a complete list and map of the statewide winners of the annual grants in the past, click here.


Session 1: Florida's Journey to Become Age-Friendly
FEATURED SPEAKERS

Richard Prudom, Secretary, Florida Department of Elder Affairs
Jeff Johnson, State Director, AARP Florida
Laura Cantwell, Associate State Director, AARP Florida
Kathy Black, Ph.D, AARP Age-Friendly Consultant
Download Session 1 presentation: https://bit.ly/3Hnq9lv

Session 2: Creating Age-Friendly Community Health & Wellbeing
FEATURED SPEAKER

Megan Wolfe, Senior Policy Development Manager, Trust For America's Health
Ryan Mims, Chief Health Strategist, Florida Department of Health in Walton County
Kristen Griffis, Chief Executive Officer, Elder Options
Jennifer Martinez, Executive Director, Marion Senior Services
Download Session 2 presentation: https://bit.ly/3EGldpZ

Session 3: Collaborating for Age-Friendly Community Resiliency

FEATURED SPEAKERS

Brenda Defoe-Surprenant, City Planner, City of Cape Canaveral
Zachary Eichholz, Deputy Community & Economic Development Director & Sustainability, City of Cape Canaveral
Paul Lewis, FAICP, Chief Planning Manager, City of Orlando
Susan Berger, Aging System Policy Coordinator, Sarasota County Health and Human Services
Rebecca Roberts, Florida Department of Elder Affairs
Victoria Funes, AARP Florida

Download Session 3 presentation: https://bit.ly/31eJExg

Session 4: Advancing Our Age-Friendly Communities
FEATURED SPEAKERS

Secretary Richard Prudom, FL DOEA
Gail Holley, Safe Mobility for Life Program and Research Manager, Florida Department of Transportation
Isabel Rovira, Age-Friendly Manager, Miami-Dade Age-Friendly Initiative
Susan Holtzman, Older Adult and Special Needs Advocate, Office of Mayor Daniella Levine Cava Miami-Dade County
Michael Roman, Community Partnerships & Strategic Development Manager Department of Human Services, City of Miami
Bill Armbruster, Senior Advisor Livable Communities, AARP
Download Session 4 presentation: https://bit.ly/3mFxwfZ

At 4 million strong, nurses are woven into the fabric of our communities unlike any other care provider. Over the past decade, three influential organizations have taken steps to better position these highly skilled professionals to improve health and health equity in America. AARP Foundation, AARP, and the Robert Wood Johnson Foundation (RWJF) fund both the Center to Champion Nursing in America, and the Future of Nursing: Campaign for Action.

In 2014, AARP and RWJF created the Nurses on Boards Coalition with its goal of improving the health of communities and the nation by getting 10,000 nurses on boards by 2020. The coalition is committed to increasing nurses' presence and influence on corporate, health-related, and other boards, panels, and commissions. Now that the coalition's initial key strategy to ensure that at least 10,000 board seats are filled by nurses has been achieved, NOBC can now leverage this collective accomplishment to measure the impact of nurses on boards and raise broader awareness that all boards would benefit from the unique perspective of nurses to achieve the goals of improved health and efficient and effective health care systems at the local, state, and national levels.

AARP Florida is piloting a program through its Age-Friendly efforts to get nurses on civic boards to share their experiences and educate others in public health needs.

Download the flier here: https://bit.ly/3f1YtXn

The Trust for America's Health (TFAH) has completed a successful pilot of the Age-Friendly Public Health Systems' framework in partnership with the Florida Department of Health. During this pilot, TFAH worked directly with 37 of Florida's 67 county health departments as they explored and expanded their roles in older adult health. This effort has included creating and supporting collaborations between the public health and aging sectors, collecting and disseminating data on the state's older adult population, and ensuring all planning and programming is done with an aging lens. Phase I of this work has been possible with generous funding from The John A. Hartford Foundation. The successes in Florida have been documented in the Florida Summary Report. Phase II of the Florida initiative will focus more deeply on public health's engagement with local partners, improving emergency preparedness, and mitigating the consequences of social isolation and loneliness on older adults.

Click on image to go to TFAH's website
If you would like more information about the AARP Florida Age-Friendly Network please contact:
o Laura Cantwell lcantwell@aarp.org
o Ann-Marie Flannery aflannery@aarp.org