FOR IMMEDIATE RELEASE
Dec. 17, 2018
CONTACT: Dave Bruns, 850.228.2759, dbruns@aarp.org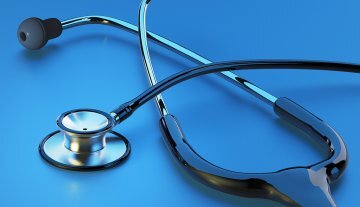 TALLAHASSEE – AARP Florida Tuesday urged Gov.-elect Ron DeSantis to work with the Legislature to seek reversal of a state decision to shorten the time period for retroactive eligibility for Medicaid reimbursement from three months to the first day of the month when application is made.
The federal government recently approved a state request to shorten the period in which families and frail elders may claim retroactive Medicaid reimbursement.
"Significantly shortening retroactive Medicaid coverage will hurt vulnerable older Floridians and will make it harder for health-care providers, hospitals and long-term care providers to provide care," said Jeff Johnson, AARP's Florida state director. "And when frail elders finally become eligible for Medicaid after exhausting their savings on health- and long-term care costs, their care may be more expensive because of delays."
"Floridians, and even many Florida lawmakers, are often surprised to learn that Medicaid pays for the lion's share of care for frail, vulnerable Florida elders and disabled people in nursing homes. In many cases, older Floridians cared for through Medicaid never suspected they would one day rely on this program for their care."
"AARP calls on Gov.-elect Ron DeSantis and the Legislature to closely review the impact of this decision as soon as possible and to lead Florida in a different direction."
"AARP will be watching as this provision is implemented. If you or your loved one struggles to find access to care because of this provision, we want to know. Please contact us at flaarp@aarp.org or by calling 1-866-595-7678."

# # #

About AARP
AARP is the nation's largest nonprofit, nonpartisan organization dedicated to empowering Americans 50 and older to choose how they live as they age. With nearly 38 million members and offices in every state, the District of Columbia, Puerto Rico, and the U.S. Virgin Islands, AARP works to strengthen communities and advocate for what matters most to families with a focus on health security, financial stability and personal fulfillment. AARP also works for individuals in the marketplace by sparking new solutions and allowing carefully chosen, high-quality products and services to carry the AARP name. As a trusted source for news and information, AARP produces the world's largest circulation publications, AARP The Magazine and AARP Bulletin. To learn more, visit www.aarp.org  or follow @AARP and @AARPadvocates on social media.