St. Petersburg, Fla. – AARP Florida Manager of State Operations Dionne Polite announced today that Ingrid Collins, an experienced association and business professional with deep roots in Central Florida, is joining AARP's team of volunteers and staff as Associate State Director for Community Engagement in Central Florida.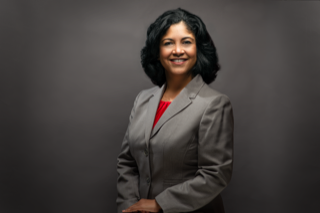 Collins, 53, has had more than 20 years of experience working with CEOs, executives, and other leaders to support constituents, customers, and members. Her experience includes working within for-profit and non-profit organizations including the American Automobile Association's National Office in Heathrow, Fla., the Auto Club Group of AAA in Tampa, the Institute of Internal Auditors and The Orlando Sentinel.
"Ingrid believes in the power of making human connections to foster dialogue," said Polite. "She strives to have meaningful communication, build consensus, and help others see what they have in common. She's a natural storyteller whose personal motto is that everyone deserves respect."

Collins joins a team of AARP volunteers who have been working in Central Florida for many years. AARP volunteers serve as advocates for Floridians 50-plus before Congress, the Florida Legislature, Florida regulatory agencies such as the Public Service Commission, and local government. AARP volunteers also work with community-based nonprofits to improve the lives of older Floridians. AARP volunteers also provide classroom driver-safety instruction to help drivers refresh their driving skills and help Floridians of all ages prepare their federal income taxes.

Collins has lived with her family in Central Florida since 1989. She holds a Bachelor's Degree in Liberal Studies with a concentration on Social Sciences from the University of Central Florida. Her first day at AARP Florida is today.