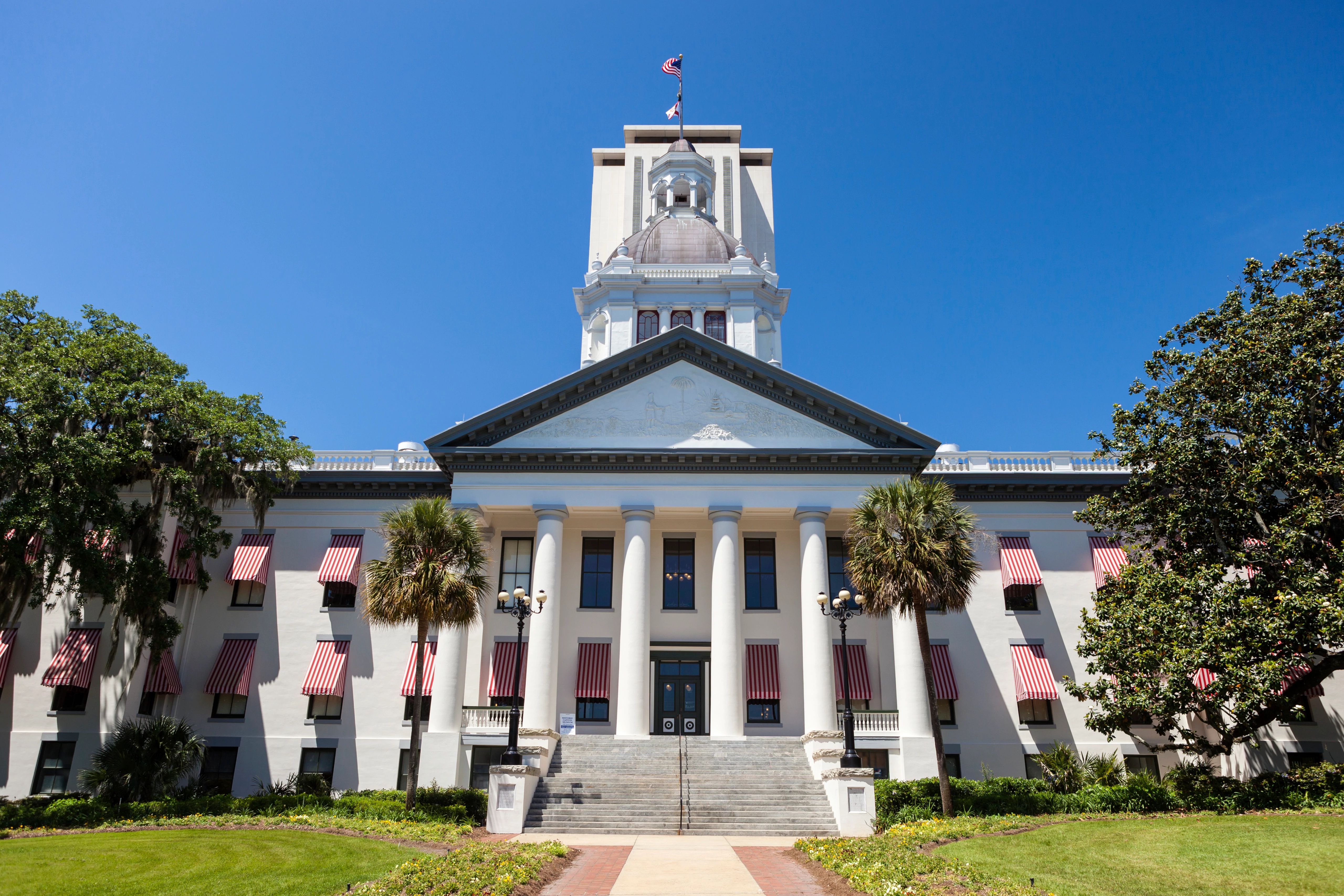 Today, AARP celebrates legislative wins for Floridians 50+. This year, the AARP Florida advocacy team was joined by nearly 40 advocacy volunteers, who were seen walking the halls of the state capitol, testifying in committee meetings, meeting with legislators, and taking a stance on critical issues on behalf of older adults.

"From long-term care to increased costs of living, older Floridians are facing challenges addressed by the Florida Senate and House," said AARP Florida State Director Jeff Johnson. "During this year's legislative session, we saw several wins for Floridians 50+, including enhanced quality of care in LTC facilities, increased budget for home-and-community based services, expanded protections to prevent elder abuse and broadened housing options. AARP Florida will continue to advocate to enhance the lives of all Floridians as we age."

In addition to AARP staff advocating for issues that affect older adults, volunteers made their mark in the Florida State Capitol.

"This year, AARP Florida took a new approach to the legislative session by including advocacy volunteers from across the state over six weeks of legislative session," said AARP Florida Director of Advocacy Zayne Smith. "Our advocacy volunteers played a critical role in our strategy to enhance our presence in the Florida Capitol. AARP Florida is looking forward to the continued inclusion of our advocacy volunteers."

AARP Florida focused advocacy efforts on enhancing the quality and oversight long-term care systems, expanding elder abuse protections, protecting the financial wellbeing of consumers, and expanding affordable housing options.

Long-Term Care Enhancements

SB 558 and HB 351, Certified Nursing Assistants, creates a new professional designation of Qualified Medication Aides (QMA) for Certified Nursing Assistants (CNA) with at least one year of prior experience who meet specified licensure and training requirements. Unlike CNA's, QMA's will be permitted to administer routine medications to nursing center residents under the supervision of a registered nurse. This will allow registered nurses to focus on higher-level tasks and improve quality of care for patients.

SB 1304 and HB 1029, Claims Against Long-Term Care Facilities, never had a hearing. This legislation would have made it harder to sue nursing homes and other long-term care facilities after the death of a resident. This bill posed a huge risk to older adults in nursing homes and would have eroded long-term care residents' rights, if successful.

Expanded Elder Abuse Protections

SB 1540 and HB 1567, Elder Abuse and Vulnerable Adult Abuse Fatality Review Teams, expands the scope and authority of existing teams under existing statute for local agencies to create teams focused on reviewing fatal cases of elder and vulnerable adult abuse in order to identify and recommend policies to prevent future deaths. These bills were accompanied by SB 1542 and HB 1569, which creates public records exceptions and additional protections for confidential victim and case-related information.

SB 232 and HB 603, Exploitation of Vulnerable Persons, creates a new way to prosecute crimes of exploitation committed against adults aged 65 and older without consideration of the victim's physical or mental capabilities. Until now Florida's criminal exploitation laws have only applied to cases involving victims with disabilities or age-related vulnerabilities.

Housing

The Live Local Act (SB 102/HB 627) is the largest investment ever in affordable and workforce housing in our state's history. People of all ages and capabilities deserve adequate, safe, and affordable housing options that will enable them to remain in their communities as they age.

SB 770 and HB 861, Residential Loan Alternative Agreements, will protect homeowners from the predatory practice of filing unfair real estate fee agreements in property records, known as Non-Title Record Agreements for Personal Service (NTRAPS). The purchase of a home is often the most important investment a person will make, and this legislation will provide additional safeguards to ensure this investment is protected against predatory business practices like NTRAPS.

During the 60-day session, legislators filed 1,679 general bills, of which 309 passed. AARP Florida will continue advocacy work to make a difference for all older Floridians. If you're interested in becoming an advocacy volunteer with AARP Florida, click here.


# # #