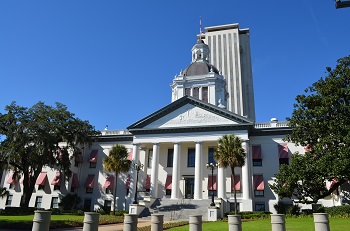 Tallahassee, Fla. – AARP Florida Tuesday strongly supported Florida leaders' efforts to lower prescription drug prices.

At a House Health Quality subcommittee hearing Tuesday, AARP Florida Associate State Director Zayne Smith formally supported HB 19, legislation filed earlier this year to allow the importation of FDA-approved prescription drugs internationally, which would encourage lower costs for Floridians. AARP Florida has served notice that it will track votes on the legislation in its widely followed 2019 Florida Legislative Voting Record.

"AARP believes no one should have to choose between food and medicine. That's why we support HB 19, an important opportunity for Floridians to save on the cost of the medicines they need to remain healthy," said Jeff Johnson, AARP's Florida state director. "We look forward to working with the sponsor and other legislative leaders to ensure that in 2019, the Florida Legislature provides clear opportunities for Floridians to save on their prescription drugs."

HB 19 is sponsored by Rep. Thomas J. "Tom" Leek, R-Ormond Beach.

Johnson added that AARP also supports Gov. Ron DeSantis's efforts to win federal approval for a prescription-drug importation initiative. "We stand with Gov. DeSantis in asking the U.S. Secretary of Health and Human Services to create a clear pathway for importation of safe, affordable prescription drugs from other countries," he said.

According to an AARP study in 2017, about 75 percent of Americans age 65-plus take one or more prescription drugs, and half of those 65-plus take four or more prescription drugs. Older Floridians consistently have reported that the rising costs of prescription drugs are forcing them to choose between paying for the medications they need to remain healthy or food, utilities and housing.

In a September 2018 AARP poll, 92 percent of registered voters age 50-plus said that prescription drug prices were very or somewhat important in deciding how to vote.