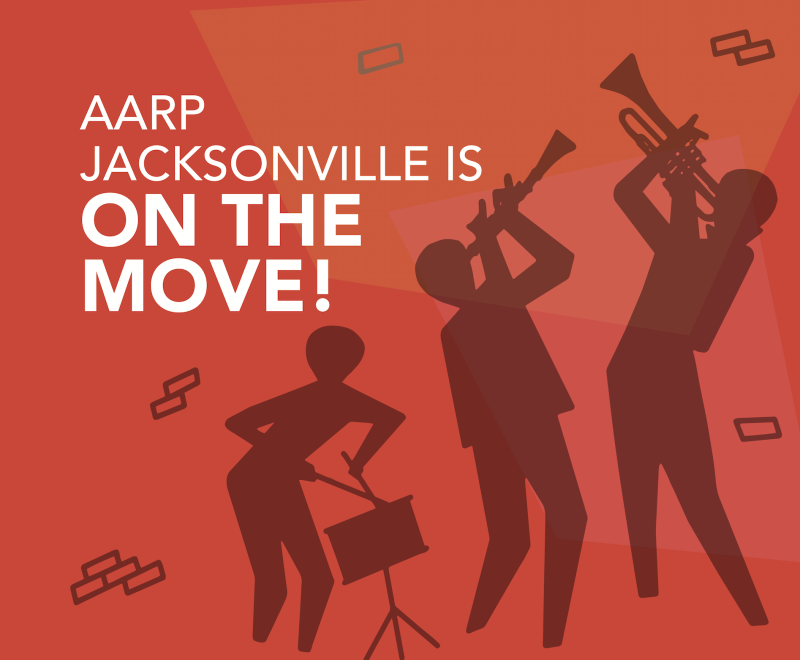 This will be the fifth year AARP Jacksonville has been a proud sponsor of the Jacksonville Jazz Festival, and each year it's been our pleasure to connect with area residents and visitors from a span of Southeastern states. We're upping the fun levels this year!

If you thought last year's Dance Party was off the hook (see video below), stop by this year to boogie down with us at Hogan and Adams Streets, just a stones throw from the main stage. New this year is the AARP Members Only Lounge. Show us your AARP card and get access to our lounge where you can put up your feet, cool off and perhaps get a surprise gift!

Each day we'll hold a drawing for an Amazon Echo, have special swag for members and nonmembers (perhaps a fan?) Oh yeah, we'll have a DJ to bring down, er, tent busting out cool jazz, spicy salsa and of course some hip-hop line dancing.