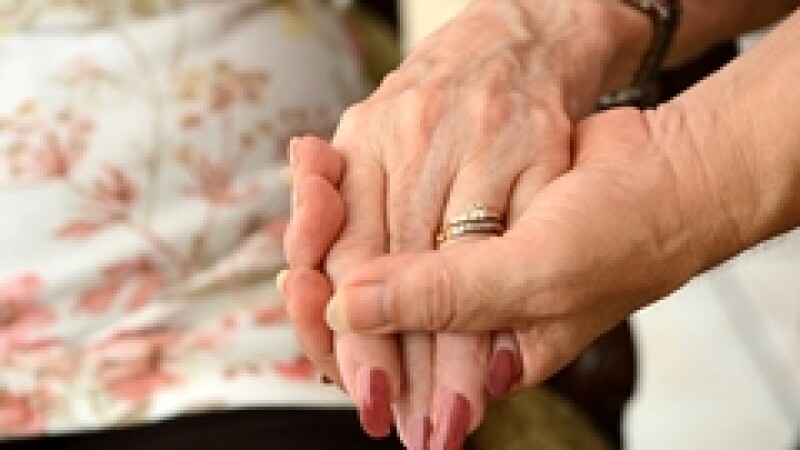 For nearly 20 years, Melinda Coulter, of Tallahassee, has been the legal guardian for her 70-year-old sister, who has a developmental disability, making decisions about medical care, finances and where her sister lives.

Coulter, 73, has also long been involved in efforts to improve Florida's complex guardianship system. There have been many positive changes over the years, but more are needed, she said.

The system is underfunded and needs comprehensive statewide data, she said. Having a central database is particularly important to help track how many people professional guardians are overseeing, conflicts of interest and other potential problems.

"Data collection is sketchy at best," Coulter said.

AARP Florida is advocating to improve protections for those who rely on legal guardians and to make sure guardians have the training and tools they need.

"For years, Florida has taken a piecemeal approach to addressing issues in the adult guardianship system," said Zayne Smith, AARP Florida's advocacy director.

Guardianship is complex, involving the young, the old, people with mental and physical disabilities and those with drug or alcohol problems. Judges appoint guardians to make decisions about the well-being and, often, finances of persons deemed unable to care for themselves.

Last year, lawmakers made changes to the state's system, prompted by the high-profile case of Rebecca Fierle, a professional guardian. Fierle was charged with aggravated abuse and neglect in the death of a 75-year-old man in a Tampa hospital in 2019. She signed a do not resuscitate (DNR) order, allegedly against the man's wishes.

The new law requires legal guardians of older patients to get a judge's permission to sign a DNR order and restricts how guardians can be appointed, to prevent conflicts of interest.

The case highlights weaknesses in the system, starting with a lack of data, Smith said. No one, including the judges who appointed her, knew that Fierle had more than 600 clients, because there is no single statewide database for such information. The lack of data makes it hard to identify bad actors or the extent of the problem.

Finding guardian resources

AARP Florida will continue to push for improvements, such as a central database, enhanced court oversight, and better training and tools for guardians.

There are also steps Floridians can take to be better prepared if a family member needs a guardian.

More often than not, state courts appoint family members as guardians, said Diana Noel, an AARP senior legislative representative who specializes in guardianship issues.

She encourages people to have conversations with their families early and often about personal preferences and wishes.

AARP's "Prepare to Care" guide, at aarp.org/caregiving, offers advice about how to have these discussions, covering important topics such as having a health and financial power of attorney, as well as estate planning.

Though these conversations can be difficult, Noel said, they are essential if someday you are unable to care for yourself or are appointed to serve as a guardian for a loved one.

The Florida Bar also has a free helpline at 800-342-8011. Learn more at aarp.org/fl or by calling 866-595-7678.

Tom Scherberger is a writer living in Tampa.

More on Caregiving

What Is AARP Family Caregiving?