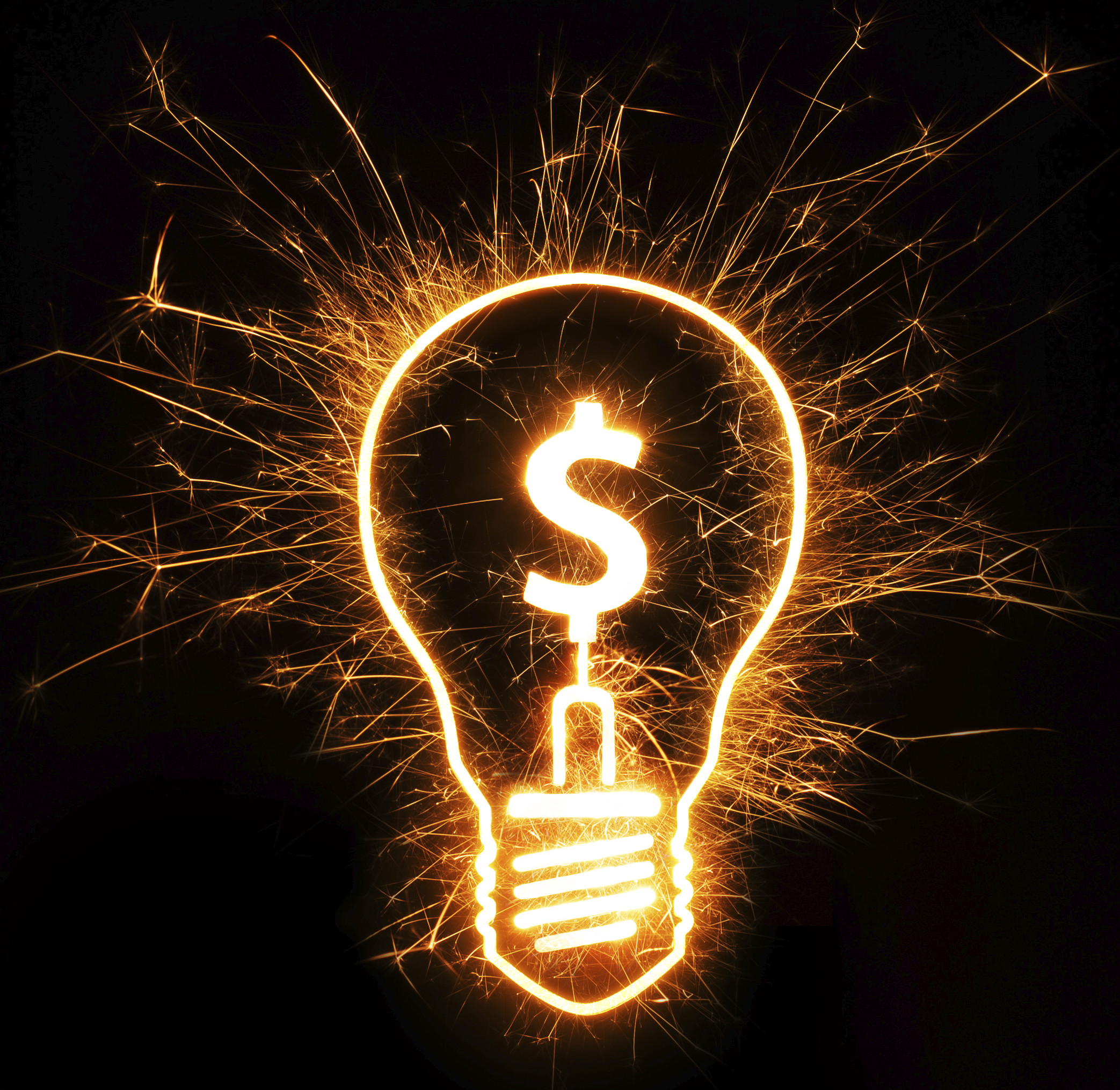 UPDATED: AUG. 25, 2021

What's new?
A settlement agreement was announced by Florida Power & Light (FPL) and filed with the Florida Public Service Commission (PSC) for four years of pre-approved rate increases totaling $1.53 billion. Details include the following:

Parties in agreement: FPL, Office of Public Counsel, Federal Executive Agencies, Florida Retail Federation, Florida Industrial Power Users, Southern Alliance for Clean Energy CLEO Institute, Vote Solar – notable absence is any intervenor representing residential consumers.
Parties in opposition: Floridians Against Increased Rates (FAIR), Florida Rising, League of United Latin American Citizens of Florida, Environmental Confederation of South Florida, Larson Family, Walmart.
Allows a too generous 10.6% Return on Equity instead of 11.5% (in 2021 Duke settled for 9.85% and TECO for 9.95%) … still well above the national average of 9.5%.
Increase would be a combined $4.9 billion instead of $6.2 billion which was originally requested.
Includes nearly $20 million in industry association dues paid by customers with no requirement for FPL to prove how the dues are used to benefit customers.
The settlement includes investments in solar. AARP supports solar energy but questions the need for a new solar base rate adjustment mechanism.
The settlement includes investments in solar and electric vehicle infrastructure. Such subsidies are not needed as EV chargers can be installed by competitive providers.
What it means for you?
Your monthly electric bill will go up by approximately $13.64 by January 2025. The following increase are based on an average residential bill using 1,000 kWh:

| | | |
| --- | --- | --- |
| | Original request: | Settlement proposal: |
| 2022 | $10.53 | $6.08 |
| 2023 | $3.91 | $3.85 |
| 2024 | $2.12 | $2.21 |
| 2025 | $1.45 | $1.50 |
NEW annual increase for storm hardening: On Aug. 3, the PSC approved a $233 million storm hardening surcharge (rate increase) for FPL. In 2020 and 2021 these costs were removed from the base rates and transitioned to the Storm Protection Plan Cost Recovery Clause (SPPCRC) that is now an annual reoccurring increase. For more information, please see AARP's full report and FAQ related to this issue. (Both download as pdfs)
These additions would not account for any increases also approved for storm recovery, rising fuel costs or grid maintenance that regulators routinely allow.
What you should know …

Learn about the politics and players involved in the rate case South Florida Sun Sentinel editorial.
While Florida's per kwh rate may be competitive, it has among the highest average residential electric bills. Florida also saw among the largest increases in bills (20%) according to a report issued July 2021.
Consumer groups believe rates can and should be lowered, not increased.
Read FPL's press release detailing the settlement agreement.
FPL continues to be the only major utility with no absolute carbon emissions reduction goals, instead committing only to a reduction of carbon "intensity." Ironically, NextEra (FPL's parent) invests in clean energy projects around the country. ­
If the PSC agrees with the settlement, it will allow FPL to avoid going on the record with answers to questions about its clean energy goals and its commitment to keeping its rates affordable.
What you can do …
Contact the PSC directly and let them know your thoughts. We've set up an email the sends directly to the PSC clerk's inbox. Click here to fill out the form and be sure to add your own message in the text box.

Not email savvy? No worries, send a handwritten letter to the PSC at the following address and use the FPL docket number provided:

Florida Public Service Commission
2540 Shumard Oak Blvd.
Tallahassee, FL 32399
Be sure to reference Docket No. 20210015-EI in your letter
---
---
JULY 24, 2021
Beginning Aug. 16, the Florida Public Service Commission will be holding a hearing to determine the outcome of the petition for a rate increase by Florida Power & Light (FPL). The request includes a $2 billion rate increase and up to a 11.5% return on equity. AARP Florida is asking FPL customers to tell the PSC to stop FPL's greed. (Instructions below.)

We have read through the public comments submitted by hundreds of your friends and neighbors. Simply stated, $216 annual increase is too much. (Read comments below)
Here are FPL's two main requests that will impact your monthly power bill:

1) A GUARANTEED 11.5 percent return on equity ... that means FPL investors would be guaranteed a 11.5 percent return on their investments. Is your bank offering you such lucrative investment schemes at the expense of its customers? If granted, this return on equity would be the highest in the nation and more than 2 percent above the U.S. average of 9.55 percent. Monopolies like FPL made record profits during the COVID-19 pandemic, so why should their shareholders make even more off the backs of ratepayers like you?

2) A $2 BILLION base-rate increase over the next 4 years — this is what you are charged for the amount of power you use and the costs needed to produce it. This amounts to more than a 15 percent increase over four years. That means, you will be paying a minimum of $216 more a year starting January 2025. Don't even get us started on the other increases FPL will seek, such as storm-cost recovery fees, storm-hardening fees, or nuclear-cost recovery.

They're just getting started folks. That's why we ask that you raise your voice before they raise your rates! Here's how: Write the PSC!

The pen is still mightier than the sword, but we need a lot of ink from our 1.6 million members who will be impacted by this increase. You can contact them by email or mail.

We've set up an email the sends directly to the PSC clerk's inbox. Click here to fill out the form and be sure to add your own message in the text box.

Not email savvy? No worries, send a handwritten letter to the PSC at the following address and use the FPL docket number provided:

Florida Public Service Commission
2540 Shumard Oak Blvd.
Tallahassee, FL 32399
Be sure to reference Docket No. 20210015-EI in your letter

Older Floridians are already paying record high prescription drug and housing costs, tacking on a higher power bill will only add stress to their pocketbooks. Help us stand up to FPL and raise your voice today! We cannot do it without you.

WHAT FPL RATEPAYERS HAVE TOLD THE PSC
FPL customers are speaking out! Here are a handful of what they have told the PSC.
Please know it has been a struggle since COVID made work hard. No need to add insult to injury! We are struggling to make ends meet!
Madge D., Pembroke Pines
I know that products are rising in cost but we as Social Security recipients are not given the same consideration. For the most part our 'golden years' are giving the 'gold' we've worked hard for to the large companies, medical care and a host of other things that are becoming harder to afford.
Marliyn B., Callahan
I am 82 years old. I live on a fixed income. I do not get 11.5% interest on any of my savings. My health is failing and I may need to pay out more for my care in the future. This FPL base rate increase is going to hit me and all lower income people here in Florida very hard.
Madelyn S, Venice
In July, I will be 97 years old. I'm a World War II, veteran in the Pacific. I was a Senior in High School when the Japanese Bombed Pearl Harbor. I was drafted and spent nearly 3 years in the service. I was discharged in March 1946, found a job earning $42 a week. I retired in July 1989 and am a widower since 2008, living on Social Security and a small pension (in 1989 dollars) I don't need an FPL increase to cut into my grocery money.
Robert B, Palm City
I am a retired, disabled person. I cannot afford this or any increase. Everything goes up except my Social Security. You are squeezing all your customers to please your investors with no thought for us, the little people.
Ann V., Ormond Beach
As a family on a limited income we cannot afford such an increase. My family shouldn't have to choose between having healthy, decent food and paying my electric bill.
Duane D., Cocoa
I am disabled and cannot afford such an increase. My electric bill now is almost $400 a month. My only income is my Social Security Disability check which barely get me by.
Dan C., Mims
I am seriously considering switching back to Warfarin (rat poison) anticoagulant over Eliquis because I can not afford a single dime increase on my medications. And now FPL wants an increase?
Gregory O., Melbourne
Please hear us. As you know, so many of us are older and on fixed income. We need to have affordable/dependable electricity. It is important to NOT put us in such an untenable life position.
Joseph H., Naples
I am a FPL (NEE) stockholder, but I am definitely against this proposal.
Edward K., Ponce Inlet
Please also consider the increase in home owners insurance just approved in our state. These rate increases are too much to bare after a horrible pandemic as impacted us.
Mary O., Lake Clarke Shores
Retiring in Florida is no fun living from check to check worrying if you'll have enough to pay your FPL bill and eat.
David M., Fort Lauderdale