Power rate increase is not what Panhandlers need right now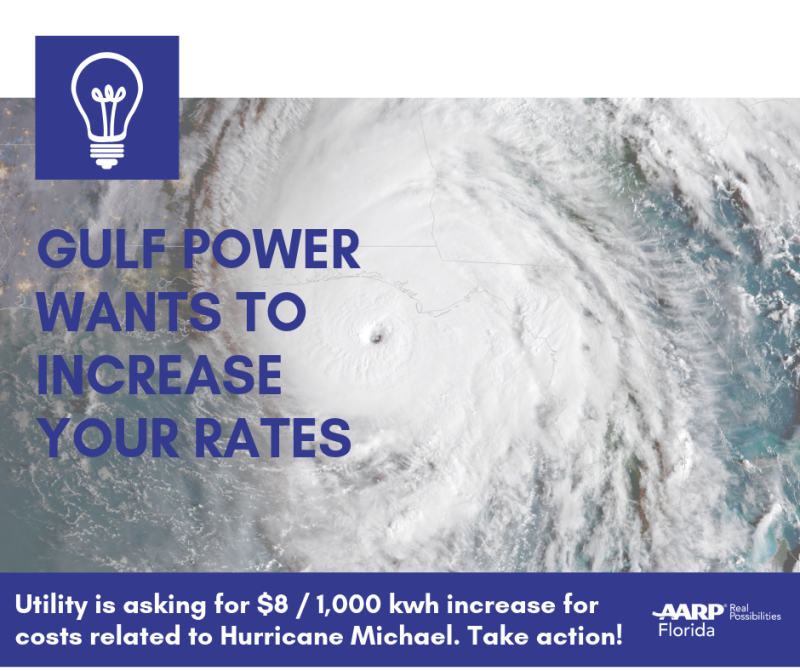 In the wake of Hurricane Michael, Northwest Florida residents have had their fair share of rebuilding struggles, most of them extensive. Now Gulf Power wants to add to them.
Gulf Power, recently acquired by Florida Power & Light, is asking state regulators for a storm recovery charge of $8 per 1,000-kilowatt hour (Kwh) on your monthly residential bill for the next 5 years. In its request to the Florida Public Service Commission (PSC), Gulf Power states that it estimates that this surcharge will yield approximately $68 million per year for a total of $342 million.
What does this mean to your pocketbook? A lot, especially if you're one of the thousands of Panhandle residents who are wrestling with rebuilding your lives, a rate increase of this size is not what you need right now. Every dollar counts. If Gulf Power gets what it is asking for, keeping the lights (and AC!) on will be a whole lot more expensive in April. Some of our neighbors have left, and those who remain are struggling to make ends meet.
Wait, wasn't Gulf Power already charging us for storm preparations? Yes, they were, and still are. According to documents Gulf Power filed with the state, their pre-storm reserve funds were only $48 million, and they estimate storm related cost at $427 million. They noted that final storm costs will be fully determined later, which keeps the door open for another increase.
What can you do to help? Answer our call to action! Contact the Florida Public Service Commission and tell them how you are rebuilding and a power rate increase is not what is needed right now. Let the commissioners know how this increase will hurt your pocketbook.
If you are a Gulf Power customer, you can contact the PSC Clerk two ways:
1) Via email using this form.
or
2) Mail a letter to:
Ms. Carlotta Stauffer
Commission Clerk
Florida Public Service Commission
2540 Shumard Oak Blvd.
Tallahassee, FL 32399-0850
Be sure to include: a) your first and last name; b) address where you receive FPL service; and c) the docket number 20190038 on your testimony so that it can be included for consideration.