UPDATED: Nov. 1, 2018

TALLAHASSEE – Homeowners beware! Unscrupulous contractors are conning residents into surrendering their home insurance policy claim rights and benefits. In the wake of Hurricane Michael, these instances are sure to grow.

Here's how it works:
1) You get a contractor to agree to repair your home damage.
2) The dishonest contractor convinces you to transfer an Assignment of Benefit (AOB) agreement in the contractor's name.
3) The contractor then uses this to overcharge the insurance company and you lose all control of your claim.
4) The contractor then sues the insurance company. If the insurance company does not pay, you are on the hook for the entire bill.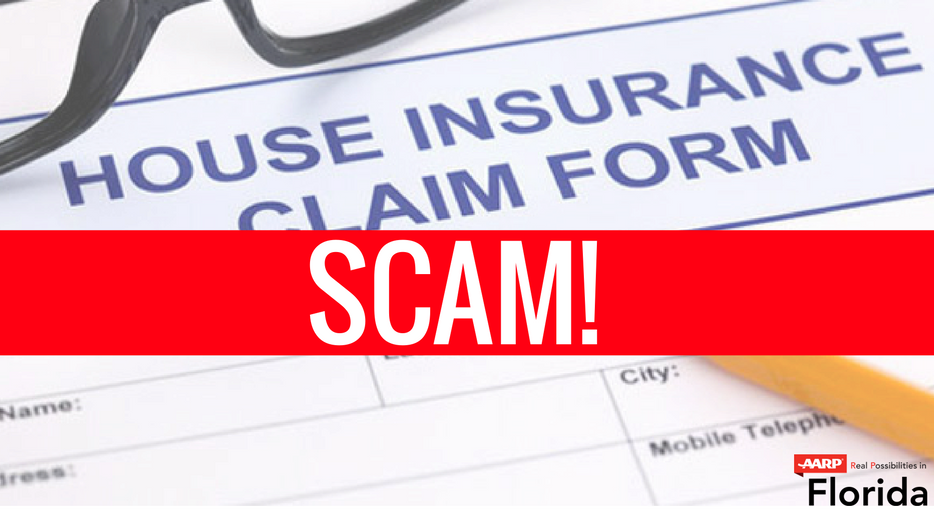 "Anyone who tries to take advantage of Florida families and businesses during this vulnerable time will be caught," said Florida Chief Financial Officer Jimmy Patronis. "I can't stress this enough: do not hire anyone without asking for their professional license information and if they have workers' comp insurance."

Patronis urged Floridians to report suspicious activity ASAP by calling 1-877-693-5236. You DO NOT have to sign an AOB in order for work to get done on your house.

The result of these shenanigans? Skyrocketing home insurance policies statewide. First, if the insurer denies the claim, the contractor litigates, and those costs (into the tens of thousands, per recent report) get passed onto consumers. Additionally, policyholders assume the costs for inflated work claims. AOB lawsuits increased 58 percent between 2015 and 2017: from 82,263 in 2015 to 129,781 in 2017.

There were three bills in the state legislature addressing this issue in the 2016 session; none made it out of committees. (The Palm Beach Post wrote an editorial about this rampant fraud.)

The Assignment of Benefit was designed to streamline the process for homeowners to get the repairs they needed quickly. Sadly, scam artists use it as a tool to walk away with hundreds of thousands of dollars. So the hurricane victim is again victimized.

What can homeowners do to protect themselves?

First stop should be the state's Hurricane Michael resource page.
Read about Assignment of Benefits on the state Office of Insurance Regulation's page. You can also download information from the Chief Financial Officer's office: Assignment of Benefits Trifold, Assignment of Benefits Red Flag Checklist, Assignment of Benefits Consumer Tips, AOB Infographic

click to enlarge

The Florida Bar Association is offering free legal assistance for Hurricane Michael survivors.
Notify your insurance company first. Insurance policies require prompt reporting of claims, so it is important to act as soon as possible.
While making temporary repairs, obtain the licensing or training credentials of all vendors who will be conducting work before signing any agreements. Check myfloridalicense.com to make sure the company has a current state license.
Fully review all documentation you are asked to sign and ask questions to make sure you understand the agreements you are signing. Ask specifically who is responsible for paying the vendor, you as the consumer or your insurance company.
If considering the assistance of a public insurance adjuster, ask for identification to verify that the adjuster is licensed. To verify the license of any Florida insurance agent or adjuster, utilize the state licensee search here.
Understand how much a public insurance adjuster charges as well as what services are included before signing any contract.
If you suspect fraud or suspicious activity, call the Department of Financial Services, Division of Consumer Services Insurance Consumer Helpline immediately at 1-877-693-5236. Your concerns will be promptly referred to insurance fraud investigators.
The state has prepared an Emergency Financial Preparedness Toolkit to make information easier to access after a weather event. Download emergencyfinancialpreparednesstoolkit.

Citizens Property Insurance Corp., the state legislature created non-profit alternate insurer, examined the cost of Assignment of Benefit abuse. You can read that report here. The largest amount of abuse in the Southeast Florida.

Originally posted Sept. 15, 2016 after Hurricane Hermine & Matthew