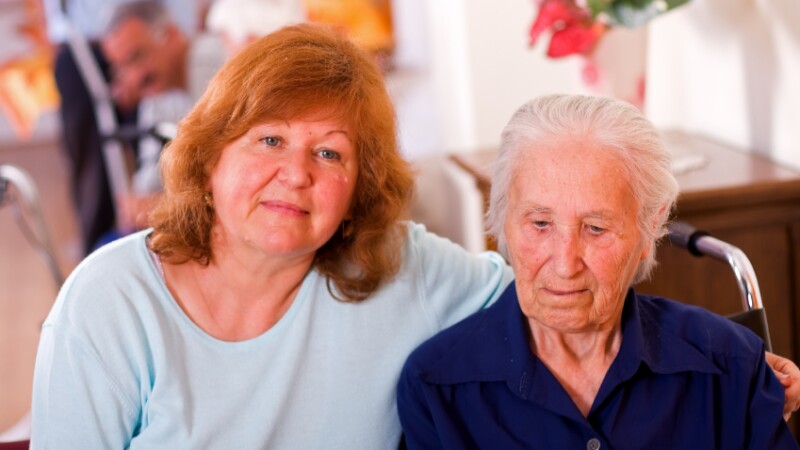 Florida families tell AARP they're worried about the care their older loved ones in nursing homes are receiving. COVID-19, persistent staff shortages and watered-down state laws are combining to heighten concerns about the quality of care that their loved ones are getting.

With nearly 40 percent of Florida nursing homes on the state's Nursing Home Watch List, occupancy rates down and many facilities struggling to maintain sufficient staffing, advocates and elected officials agree that there's a care crisis in Florida's nursing homes. Quality of care can, and sometimes does, suffer.

If a family member or loved one is facing such concerns, what can you do?

Here are some tips that may help:

Document everything. Keep any emails or texts you receive from the facility about your loved one's care. Keep notes about your concerns and any conversations in which you share your concerns with the staff of the facility. Organize your notes by issue and date. The notes could be useful in conversations with nursing home administrators and also provide valuable evidence when working with state regulators, ombudsmen or advocates. The information also could be useful if you eventually decide to pursue legal action.
Be firm but cooperative and polite when addressing your concerns with managers at the nursing home. Advocates say it's best to get nursing home administrators to view you as part of a team of professionals and family members all working toward the common goal of helping your loved one receive the best quality care possible.


Florida's Ombudsman Program has trained volunteers who act as advocates for residents of long-term care facilities.

"We're problem solvers, so call us," says Michael Phillips, head of the Florida ombudsman program. "We'll do everything we can to solve the problem. We're not going as an adversary, we're there to solve the problem."

If an ombudsman's inquiry shows a problem exists but the nursing home's managers won't address the issue, the ombudsman can and sometimes does forward the issue to the state Agency for Health Care Administration, the official regulatory body for nursing homes as well as many other health-care businesses. "We know what the regulations require of the facilities, so if we can't solve the problem, we'll forward it on to AHCA," Phillips says.


You also can file a complaint with AHCA online. The state acknowledges it may not investigate your complaint. Even if an investigation finds that the facility provided poor care, the final result may be an agreement between regulators and the facility to improve care. Fines are less often assessed, and even if they are imposed, the amounts can sometimes be modest compared to the amount of money that the facility receives from residents or their families (often $9,000 to $10,000 per month per bed if you are paying out of pocket) or from Medicare and Medicaid. It is rare for a facility to be closed by state regulators because of poor care, though occasionally it does happen.
If you choose to move a loved one to a different nursing home, you'll want to make sure the new facility is able to provide good care.

The Florida Agency for Health Care Administration maintains a website where you can look up information about assisted living facilities, nursing homes and other types of health-care facilities. Here you can find information about the location of the facility, what type of license it holds, who owns the facility and details about recent inspection reports.

This website includes a searchable database that can yield information, for example, about all the nursing homes in a county. Using this database, you can look up government inspection reports for the last three years for a facility and discover whether there are patterns of persistent problems.

If you are contemplating placing a loved one in a nursing home, AHCA maintains a Nursing Home Guide that provides some information about nursing homes in your area. You can select a city, county, or region and compare all the nursing homes in a given area.

A star rating system assigns a series of stars according to the facility's performance "based on deficiencies cited in inspections," according to their website. You can tell at a glance how a nursing home compares to others in that area.

AHCA also maintains a Nursing Home Watch List, which lists facilities where state inspectors have found deficiencies in care as well as those nursing homes that are operating under bankruptcy protection. In mid-February 2022, 259 of 705 Florida nursing homes – nearly 40 percent -- were listed on the watch list.

The federal government also provides a Nursing Home Compare website that provides additional information. This website also uses a star rating system to rank nursing homes (as well as other health facilities), but be aware that the same facility may receive different star ratings in the two websites, based on the different criteria used for the rankings. Generally, the federal ranking system includes a broader range of criteria, such as rankings on staffing at the facility.


Consider legal action, but be aware this path can be challenging. Florida law makes it difficult to successfully sue a nursing home in state court. In 2021, the Florida Legislature enacted a law (SB 72) that protects nursing-home operators and other healthcare businesses from lawsuits arising from the coronavirus pandemic unless a person can prove the poor care was a violation of a nursing home resident's rights or if medical malpractice was involved. In addition, Florida law already makes it difficult for families to recover damages from nursing home operators who shield their assets from recovery through complex incorporation strategies.
Did you know? The Florida Long-Term Care Ombudsman Program has about 200 volunteers to cover more than 4,100 elder-care facilities, which Ombudsman Michael Phillips says is "nowhere near enough." If you are interested in volunteering, or you know someone who is willing, Phillips says the organization would love to hear from you. Contact their office here: https://ombudsman.elderaffairs.org/contact-us/.