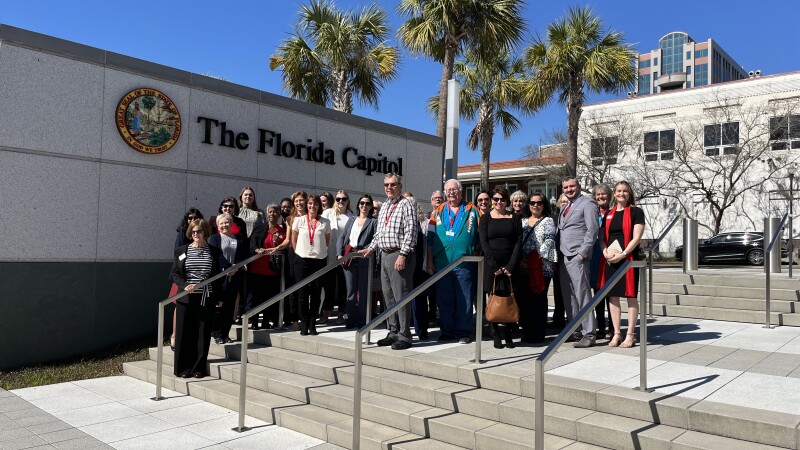 AARP Florida volunteers are committed to the work we're doing for the Sunshine State's 50+ population, and we can't thank them enough. Simply put, they make a meaningful impact on our 2.8 million members throughout the Sunshine State.

Every day, our volunteers are advocating for changes that benefit older adults, such as lowering the cost of prescription drugs locally and nationally. Volunteers manage local events that help increase awareness of AARP, and they help recruit new volunteers so we can expand our offerings throughout the state. They willingly share their time and talent in the community by conducting presentations. And, most importantly, they embrace the AARP mission to "enhance the quality of life for all as we age."

Interested? Fill out our volunteer interest form and learn more about available opportunities.
AARP Florida offers a wide range of opportunities to volunteer. See more details on the different types of volunteer positions:

Advocates: Advocates represent AARP in their district by communicating with local, state, and federal elected officials and their staff to discuss AARP positions on specific policies and legislation. Advocates attend town halls or public events where elected representatives are present; build a relationship with legislative staff and message as requested on AARP stances. Advocates receive AARP orientation and special advocacy training. They work as part of a team with clearly defined responsibilities and report directly to staff.

Livable Community Ambassadors: Livable Community Ambassadors help develop and implement strategies to improve communities for people of all ages and abilities. AARP is searching for residents interested in representing AARP on local boards and committees that focus on any of the 8 Domains of Livability. Livable Community Ambassadors may also wish to assist at Community Conversations or AARP Listening Posts. For more information about Age-Friendly communities visit https://states.aarp.org/florida/aarp-florida-age-friendly-communities. AARP supports age-friendly communities by working with local leaders nationwide to create safe, affordable, and accommodating neighborhoods that enable people to live independently, stay in their homes longer, and remain actively engaged as they age.

Community Educators: AARP educates the public and connects audiences to valuable information and resources. Our Community Educators offer free presentations on health, finance, fraud prevention, technology, and dozens of other topics pertinent to the 50+ population. Presentations may be made in person or virtually. AARP provides Community Educators with training and support materials.